Cuts blamed as nine in 10 parents of disabled children say they do not get enough support to care for them safely
Families have suicidal thoughts amid lack of help for vulnerable young people, say charities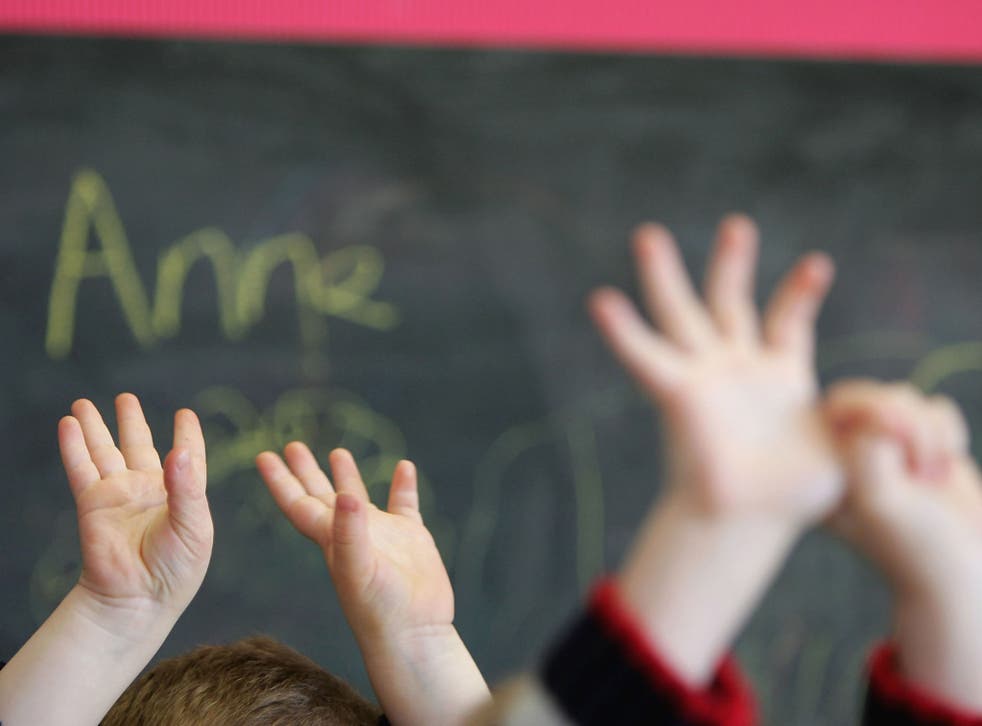 Nine in 10 parents of disabled children say they do not get the full support they need to care for them safely in a study that revealed some carers had been driven to the brink of suicide.
Government cuts have been blamed for a shortfall in provision that is harming children and families' health, as well as triggering the breakdown of parental relationships and forcing children to miss out on school or college.
A survey by the Disabled Children's Partnership, a coalition of 60 disability charities, reveals that more than half of parents of disabled children have been forced to give up paid work to care for their child.
The majority of parent carers have been treated by a GP for depression, anxiety or stress - including suicidal thoughts - and two in five have experienced relationship breakdown with a partner after diagnosis, according to the survey of 3,400 families with disabled children.
More than a third (37 per cent) say their child has missed school or college because the staff or services are not available to support them.
UK news in pictures

Show all 50
More than half (57 per cent) of parents said they did not feel they had received the right amount of support to care for their disabled child – and 35 per cent said they only felt they had some support.
The coalition is calling on the government to "give back" £434m of funding needed for social care, support and provision for disabled children and their families.
An open letter has been sent to Chancellor Phillip Hammond from the family of Oliver Lewis, a seven-year-old who has a rare genetic disorder which means any muscle in his body can become paralysed at any moment. He can also stop breathing at any time, day or night.
Mother Vickey writes: "Like so many others, we get no support to help us care for Ollie. Support would mean we could simply be mum and dad to Ollie and his sister Lisi.
"In the school holidays it would mean that Lisi can play and have her childhood back. It would mean that after seven years, Adrian and I would not have to choose between sleep or our child surviving.
"It would reduce the risk of Adrian and I becoming yet another family who break up. We would know Ollie would be safe and could give our children the best possible life experiences. We don't ever want pity for Ollie's condition, but the only way the lack of support can be described is – pitiful."
The DCP is calling on the public to sign the letter - which asks for funding to be returned and for disabled children to be seen as a priority for government – ahead of the spending review.
Amanda Batten, chair of the DCP, said: "Services for disabled children have never been perfect. But cuts to budgets combined with a 33 per cent increase in the number of disabled children over the last decade means we have reached a critical point – one where we need to decide what kind of country we want to be. We're talking about some of the most vulnerable children in society."
Support free-thinking journalism and attend Independent events
A government spokesperson said: "Parents and children with disabilities deserve the best support we can provide and the government has made £410m available to local authorities this year specifically for adult and children social care, with £46.4bn available this year for local services, including children's services.
"Children and young people with the most complex needs are receiving personalised support and care through the introduction of Education, Health and Care Plans and we are funding parent carer forums to work with councils to ensure services meet the needs of children with special educational needs or disabilities.
"The NHS Long Term Plan has a clear focus on improving the health of children and young people with an emphasis on improving outcomes around mental health, learning disabilities, autism and cancer."
Join our new commenting forum
Join thought-provoking conversations, follow other Independent readers and see their replies