Education Secretary Nicky Morgan tells teenagers: Want to keep your options open? Then do science
Nicky Morgan criticised for downgrading importance of the Arts in the economy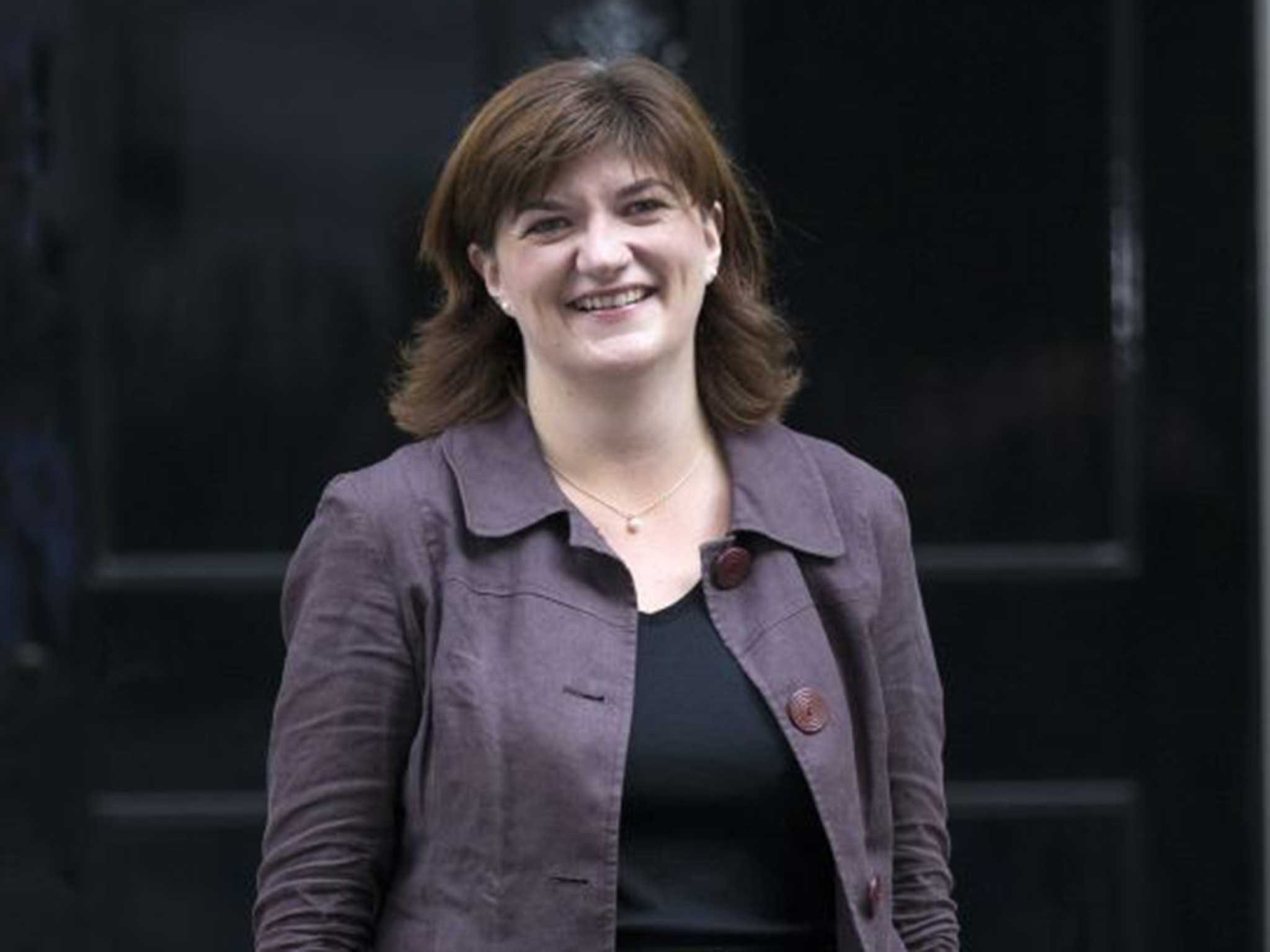 Teenagers should steer away from the arts and humanities and opt for science or maths subjects if they want to access the widest range of jobs, Education Secretary Nicky Morgan has said.
In previous decades students would only study maths or science if they wanted to follow a specific career such as medicine, pharmacy or engineering, but Ms Morgan said that now "couldn't be further from the truth".
Speaking at the launch of the "Your Life" campaign which has set itself a target of aiming for a 50 per cent increase in the number of teenagers opting for maths and physics within the next three years, she said: "If you wanted to do something, or even if you didn't know what you wanted to do, then the arts and humanities were what you chose because they were useful for all kinds of jobs.
"Of course, we know now that couldn't be further from the truth – that the subjects that keep young people's options open and unlock the door to all sorts of careers are the STEM subjects (science, technology, engineering and maths)," she added.
Ms Morgan's comment provoked an outcry amongst teachers' leaders and supporters of the humanities, who said job prospects for those studying these subjects were good. Christine Blower, general secretary of the National Union of Teachers, said: "Downgrading the arts is the wrong message."
Ms Morgan said she was anxious to persuade more girls to opt for maths and science subjects – at present only 19 per cent of girls with an A* in physics at GCSE went on to study the subject at A level.
She said: "These figures show us that too many young people are making choices age 15 which will hold them back for the rest of their lives."
She said the UK needed to recruit 83,000 engineers a year over the next 10 years to compete economically, adding: "All these engineers can't be men. If we want to make the most of half of our workforce, if we want to eliminate the gender pay gap and we want that same half of the workforce to succeed in jobs that boost our economy, we must make sure that teenage girls don't feel, and are certainly not told, that certain subjects are the preserve of men."
Dr Mary Bousted, general secretary of the Association of Teachers and Lecturers, added: "We agree with Nicky Morgan about the importance of maths and science subjects: that they keep young people's options open and unlock doors to many careers.
"However, it would be wrong to downgrade English, history, geography, languages, art and other arts and humanities subjects as they provide important skills and understanding about the world."
Ms Blower added: "Politicians would do well to stop making such sweeping statements… Sciences, maths and engineering are of course useful subjects, but so are the arts."
A source at the Department for Education said: "The Secretary of State was not downgrading the importance of arts subjects at all. But it is the case that if pupils are thinking about a career in booming areas like computing or technology, it makes sense to keep on studying those subjects at school – possibly in combination with arts subjects."
Join our commenting forum
Join thought-provoking conversations, follow other Independent readers and see their replies