Government must give multi-billion cash boost to stop school system going beyond 'breaking point', MPs warn
Funding is urgently needed to address 'myriad issues' facing education sector, report says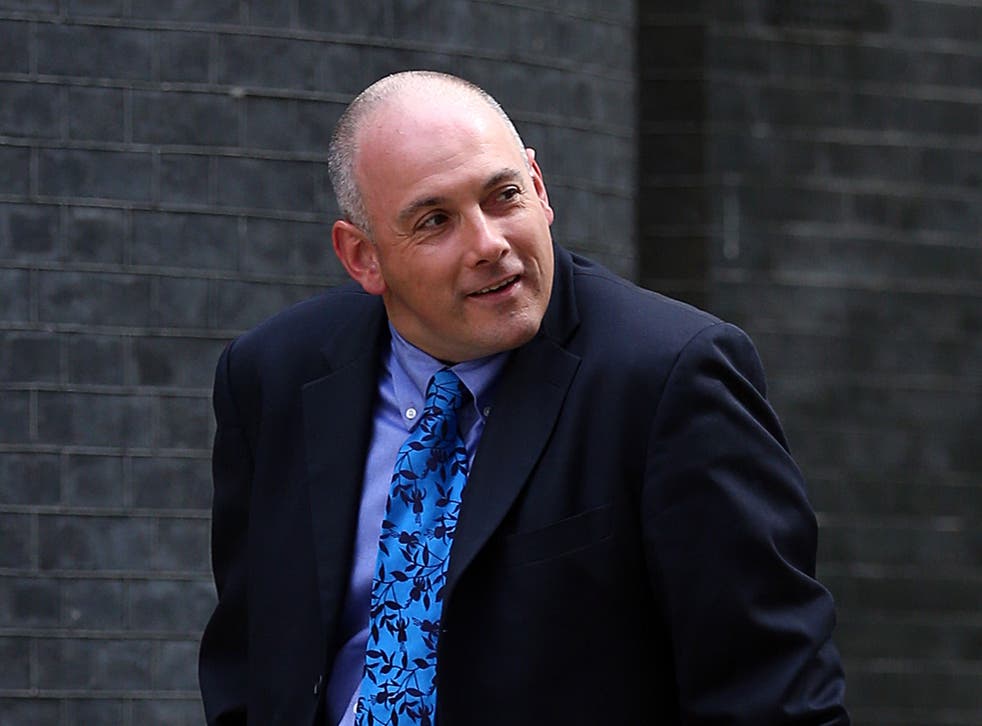 The government must commit to a much-needed multi-billion cash injection for schools and colleges or risk stretching the education system beyond "breaking point", a cross-party group of MPs has said.
An education select committee report calls for a 10-year funding plan, like the NHS has, to prevent the sector from being put under any more strain amid rising demands, adding the funding was "bleak".
It follows reports of schools begging parents to make regular cash donations to support budgets, and colleges being forced to increase class sizes and drop subjects amid financial pressures.
The inquiry found schools were increasingly being asked to cover additional services, such as mental health and special educational needs and disabilities provision, without adequate resources.
Funding has not kept pace with the rising demands – which include growing pupil numbers and a "vicious cycle of spiralling costs"– being placed on schools and colleges, the report warns.
UK news in pictures

Show all 50
The latest data from the Institute for Fiscal Studies (IFS) shows total school spending per pupil fell by 8 per cent in real terms between 2009-10 and 2017-18. And further education has been hardest hit, the new report warns, with post-16 funding per student falling by 16 per cent in real terms over the past decade.
The amount of guided learning hours for 16-19 year old pupils have fallen by 9 per cent, the report says, and sixth form colleges have had to drop foreign language classes, cut science, technology, engineering and maths (Stem) courses, and teach larger classes amid significant funding pressures.
The report warns: "These budget pressures are the result of political decisions that have had enormous impacts on young people's educational opportunities and undermined attempts to tackle social justice.
"The Department [for Education] must act urgently to address the damage that has been done."
The government needs to raise the post-16 core funding rate from £4,000 to at least £4,760 per student to prevent institutions from having to cut back further on the breadth of subjects offered.
The report says: "The Department must make the strongest possible case to the Treasury for multi-billion pound funding increases and take a much more strategic long-term approach to spending, or else risk stretching the school and college education system beyond breaking point."
A cash boost is urgently needed to address "the myriad issues" facing schools and colleges, it adds.
Conservative MP Robert Halfon, chair of the education select committee, said: "If it is right that the NHS can have a 10-year plan and a five-year funding settlement, then surely education, perhaps the most important public service, should also have a 10-year plan and a long-term funding settlement.
"Substantial amounts of money have been allocated to education by the government, but spending has not kept pace with the growing demands placed on our schools and colleges. Alongside the 10-year plan, the government needs to cover the 8 per cent funding gap currently faced by schools."
He added: "A proper 10-year plan and long-term funding settlement would provide stability for schools and colleges and help ensure that our education system is fit for the 21st century."
Kevin Courtney, joint general secretary of the National Education Union (NEU), said: "The question now is whether the new prime minister will listen. Candidates have pledged extra money for education during their campaigns, but schools need more than promises on the side of a bus.
"Schools need real money for real children in real schools now."
Geoff Barton, general secretary of the Association of School and College Leaders, said: "This report is a damning indictment of the government's dreadful record on school and college funding.
"It rightly identifies the fact that the government's mantra that 'more money than ever is going into education' has added insult to injury at a time when schools and colleges have suffered devastating real-terms cuts."
Support free-thinking journalism and attend Independent events
He added: "The committee is also right to identify the priority of improving the level of funding for post-16 education and special educational needs as a matter of the utmost urgency.
"The dire inadequacy of funding in both sectors has precipitated an absolute crisis that has severe implications for social fairness and justice."
A Department for Education spokesperson said: "While it is accurate to say that school funding is at its highest level, we do recognise that there are budgeting challenges.
"This government is investing more than ever before in early education and childcare, and since 2010 the overall core schools budget for 5 to 16 year olds has been protected in real terms."
They added: "We are glad to see that school and further education funding is being highlighted as an important issue ahead of the next spending review, where the education secretary will back the sector to have the resources they need to deliver world-class standards across the board."
Join our new commenting forum
Join thought-provoking conversations, follow other Independent readers and see their replies