Education workers suffer increased levels of serious injures, new figures show
One education worker died following a violent attack, data obtained by the GMB reveals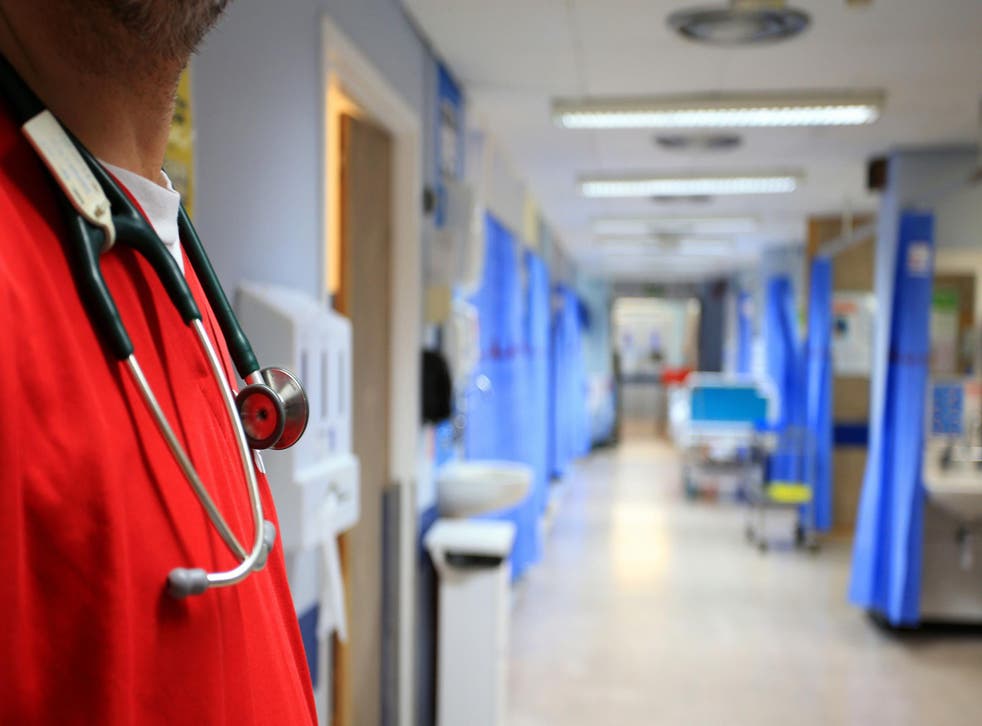 The number of serious injuries suffered by education workers following violent assaults has surged by almost a quarter in five years, new figures show.
The reported injuries – which have risen by 24 per cent in five years – include loss of sight, brain damage, loss of consciousness, asphyxia and amputation, figures obtained by the GMB reveal.
In total, 477 injuries from attacks on education staff were reported to the Health and Safety Executive (HSE) in 2016/16, compared to 385 in 2012/13.
And one education worker died as a result of an act of violence in 2014/15, the figures show.
The GMB union – which represents educational support staff workers in all parts of the sector – has partly blamed the rise in violence on the government's funding cuts.
It argues that reduced staffing in schools had made it harder to protect support staff.
One former teaching assistant, who used to work in a primary school in the South West of England, told The Independent that she had been bitten, kicked and spat on by children as young as seven.
She said: "Some days I would come out of the school hobbling after being punched in the stomach. Other days I walked around the school with a scratched face but no one was interested.
"Once I had to be taken to hospital by the headteacher for a shoulder injury after a boy bit me and then jumped on me. I wasn't able to drive."
The 51-year-old, who wished to remain anonymous, has now quit the profession after being left alone with children with serious behavioural issues too often.
On the violence in schools, she said: "It is just getting worse and I am not getting any younger."
The union is calling on schools to have well-understood procedures to follow if a violent incident occurs to prevent further harm to the worker.
GMB will be asking employers to sign up to a code of conduct – which will include having a clear policy, ensuring incidents are recorded consistently and that incidents are treated equally seriously.
Karen Leonard, GMB national officer, said: "One of the main reason for increasing acts of violence on school support staff is cuts to the education budget and the Conservative's austerity agenda.
"Children are getting less support than they previously had. GMB members tells us they don't have time to nip problems in the bud and children can become stressed and anxious often leading them to lash out.
"In addition, support staff are bearing the brunt of cuts across the country. This means a reduced support network for staff and pupils when incidents occur."
She added: "Our members love their jobs, and the love the kids. They understand these things can and do happen.
UK news in pictures

Show all 50
"All they ask is their school backs them up when it does happen – and takes the common sense steps needed to make sure attacks happen as little as possible."
Geoff Barton, general secretary of the Association of School and College Leaders (ASCL), called the figures "really concerning" and said he would be interested to hear more from GMB.
But he added: "Overall, our experience is that schools take these incidents really seriously and take the right procedures. The rise of incidents is not something that we have been hearing."
A Department for Education spokesperson told The Independent: "This Government has taken decisive action to put teachers back in charge of the classroom by giving them the powers they need to tackle poor behaviour and discipline, and has scrapped 'no touch' rules that stopped teachers removing disruptive pupils from classrooms.
"Teachers and school staff have a right to feel safe while doing their jobs and violence towards them is completely unacceptable."
Register for free to continue reading
Registration is a free and easy way to support our truly independent journalism
By registering, you will also enjoy limited access to Premium articles, exclusive newsletters, commenting, and virtual events with our leading journalists
Already have an account? sign in
Register for free to continue reading
Registration is a free and easy way to support our truly independent journalism
By registering, you will also enjoy limited access to Premium articles, exclusive newsletters, commenting, and virtual events with our leading journalists
Already have an account? sign in
Join our new commenting forum
Join thought-provoking conversations, follow other Independent readers and see their replies