Election 2017: Conservatives' free school breakfast pledge 'costed at just 7p per meal'
The party pledged £60m for free school breakfasts in their election manifesto - but experts say a more realistic budget would be £400m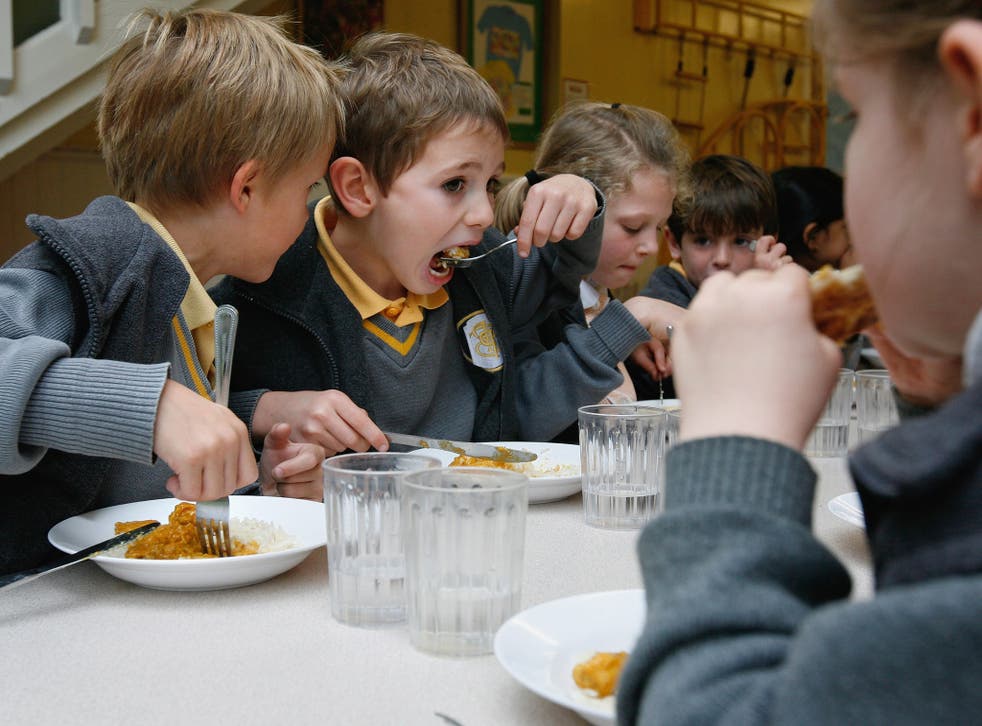 A Conservative Party manifesto pledge to give all primary school pupils free breakfasts falls short by £340m, it has been claimed.
The party's manifesto, released last week, proposes scrapping universal infant free school meals – which cost an estimated £600m each year – in favour of free breakfasts for all primary school pupils, at an estimated cost of just £60m per year.
But critics have calculated that if the country's 4.62 million primary school children attending state schools were to be fed a free breakfast on this budget, each meal could cost no more than 6.8p.
According to calculations by SchoolsWeek, even if only half of pupils took up the offer of free breakfast, the meals would have to cost just 13.6p each.
Aisling Kirwan, founding director of school-based social enterprise the Grub Club, said in reality a very basic but nutritious breakfast of porridge would cost an average of 25p per pupil – more than three times that estimated by the Tories.
A more filling meal, which would include bacon, two sausages, one egg and bread, would cost around 85p per portion, she told the education magazine.
"Clearly there's a huge disparity between the realistic costing and that put forward by the Tories," she said.
UK General Election 2017

Show all 47
Ms Kirwan, whose organisation provides cooking lessons for pupils in disadvantaged areas, said it was essential that poorer pupils were able to have the right nutritional balance at breakfast clubs.
Half of low-income pupils go hungry at breakfast and a further fifth eat breakfasts with little or no nutritional value, it has been reported.
The Prime Minister's plans to end free school lunches have received backlash from education research heads, who claim the "lunch snatcher" is costing hard-working families up to £440 per year.
A Conservative party spokesperson said at the time: "We don't think it is right to spend precious resources on subsidising school meals for better-off parents. So instead we will give that money to headteachers, to spend on pupils' education.
"We will make sure all those who need it most still get free lunches – and will offer a free school breakfast to every child in every year of primary school. So the most disadvantaged children will now get two free school meals a day rather than one."
Dr Rebecca Allen, director of think tank Education Datalab, said a more realistic budget for the revised breakfast programme would be closer to £400m, once the costs of paying a teaching assistant to oversee the morning sessions were included.
The government had not just "slightly" underestimated the free breakfast policy costs, but underestimated them by between five- and 10-fold, she said.
The Conservative Party have been contacted for a response.
Register for free to continue reading
Registration is a free and easy way to support our truly independent journalism
By registering, you will also enjoy limited access to Premium articles, exclusive newsletters, commenting, and virtual events with our leading journalists
Already have an account? sign in
Register for free to continue reading
Registration is a free and easy way to support our truly independent journalism
By registering, you will also enjoy limited access to Premium articles, exclusive newsletters, commenting, and virtual events with our leading journalists
Already have an account? sign in
Join our new commenting forum
Join thought-provoking conversations, follow other Independent readers and see their replies