Exam system is 'outdated and archaic', says Eton headmaster Tony Little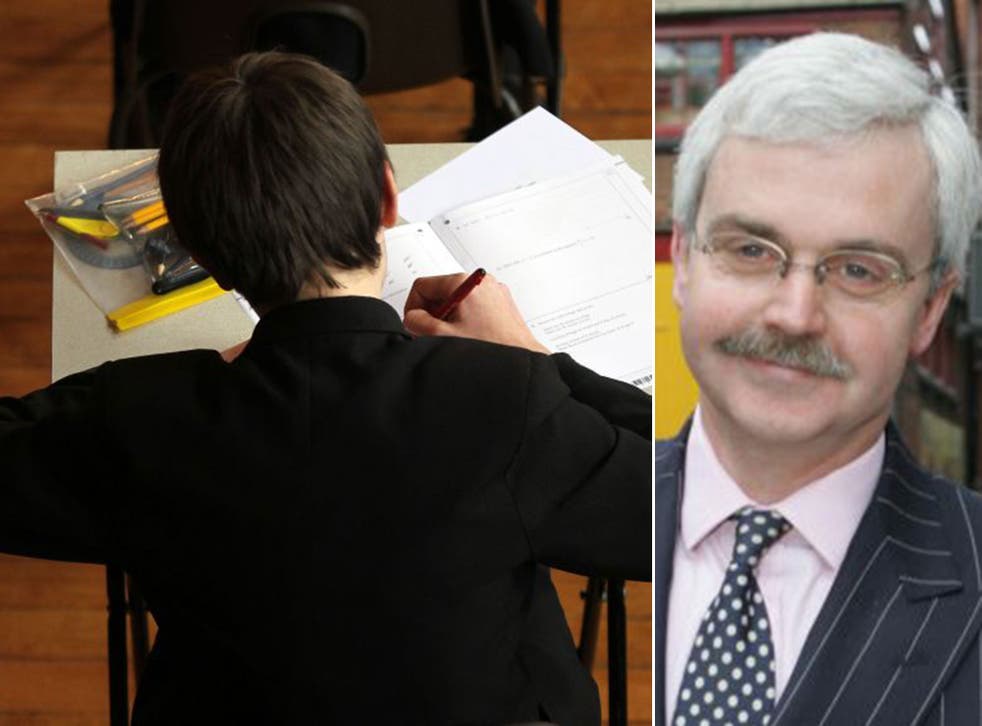 An unlikely opponent of exam league tables emerged today, with the head of Britain's top public school mounting an attack on the Government's approach to measuring the success of education.
The exam system is "unimaginative" and "archaic." And simply measuring exam results "can be misleading" according to Tony Little, the headmaster of Eton, which counts Prime Minister David Cameron and Prince Harry among its alumni.
He claims the education system is failing to prepare schoolchildren for adulthood, being based on an approach to exams "little changed from Victorian times, which obliges students to sit alone at their desks in preparation for a world in which, for much of the time, they will need to work collaboratively."
The comments come as millions of students wait for their GCSE or A-level exam results this month [Aug]. It is unlikely to be a particularly stressful time for Mr Little's pupils, the vast majority of whom are expected to get A or A* grades.
Writing in the Radio Times today, Mr Little, who is due to retire next year, says: "A sharp focus on performance is a good thing, but there is a great deal more to an effective and good education than jostling for position in a league table."
And he argues: "Most of us as parents want our children to become capable adults, able to look after themselves and their own families, but we want them to be good citizens, too."
Mr Little quotes the 17th century poet John Milton, who cited being "skillful, just and magnanimous" as among the virtues of citizenship. "The skills we can, with ingenuity, find ways to measure and assess, but where would justice and magnanimity fit in an exam programme?"
And he concludes: "Let us stand up for robust academic rigour and applaud our young people for their achievements, but let us not confuse league table success with a good education."
His view is supported by Kevin Courtney, the deputy general secretary of the NUT, who said that "Tony Little is right to warn of the dangers of reducing education to statistics".
The Government's "obsession with accountability and testing needs a fundamental rethink," he added.
And Mr Little's concerns are also shared by the exams regulator Ofqual. In a statement, an Ofqual spokesperson said: "We would echo Tony Little's sentiments that there is much more to education than exams and exam results. And yes, there is too much emphasis on just what is likely to be tested, which can narrow learning."
But they added: "exams and assessment do have a key role to play, and it is important that they provide valid and reliable results that people can trust as a proper record of the student's knowledge, abilities and skills."
A spokesperson for the Department for Education responded robustly to Mr Little's criticisms: "We make no apology for holding schools to account for the results their pupils achieve in national tests and public examinations. Parents deserve to know that their children are receiving the very best possible teaching. But all good schools know that there is no tension between academic success and an excellent all-round education."
They added: "We know constant testing is unpopular and we are ending the exam treadmill by returning A-levels to linear exams at the end of two years. This will ensure students gain a deep understanding of their subjects and end the culture of constant assessment and resits. Our reforms will ensure we have an exam system which prepares young people to succeed in modern Britain."
Join our new commenting forum
Join thought-provoking conversations, follow other Independent readers and see their replies