Pupils could sit tests at home as evidence for GCSE and A-level grades, after official exams scrapped
Consultation launches over suggested plan for grading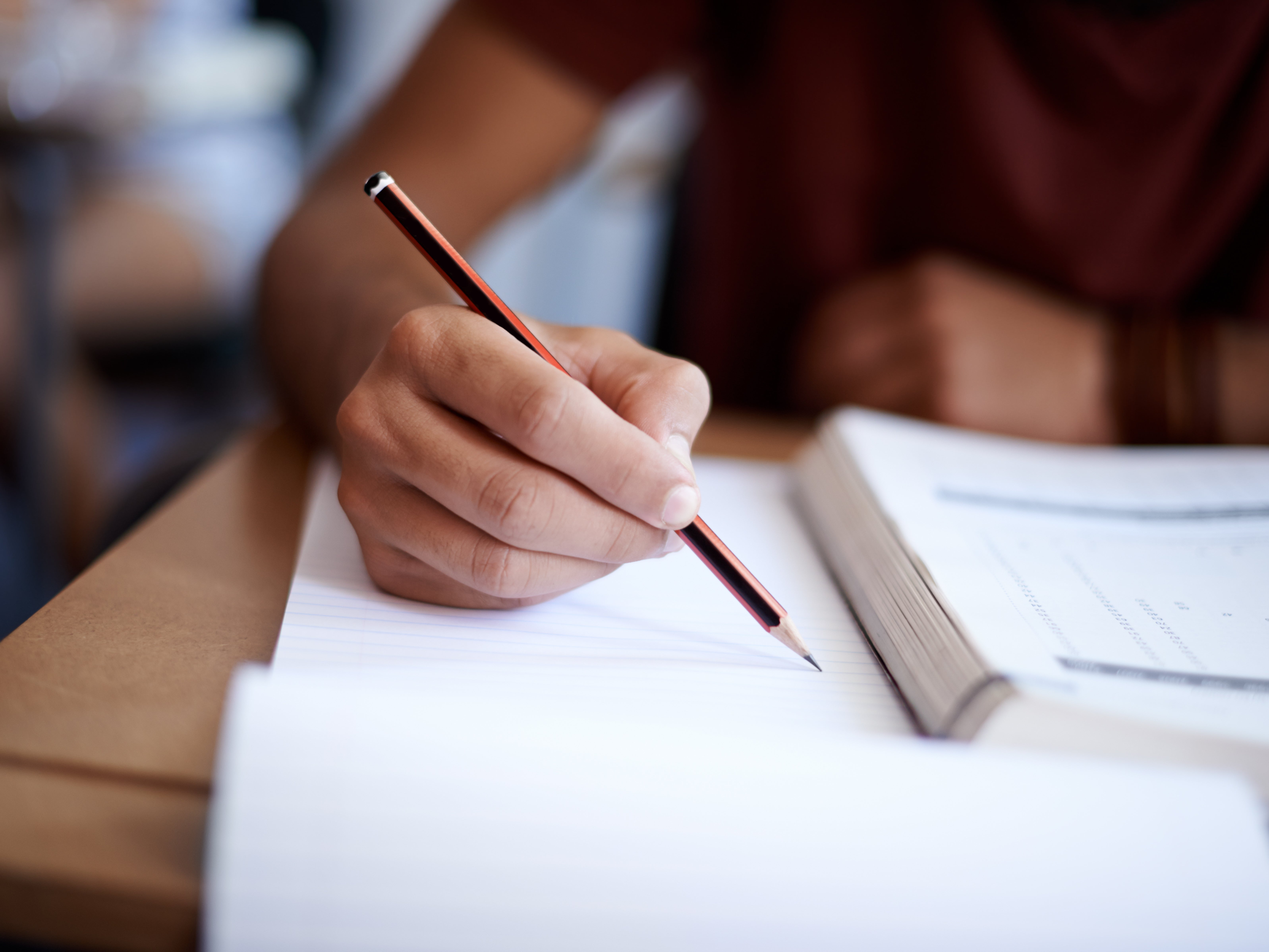 Pupils in England could be allowed to sit tests at home which would form evidence for GCSE, AS- and A-level grades this year, according to proposals on how to replace cancelled official exams. 
The Department for Education (DfE) and Ofqual, England's exam regulator, have suggested marks should be based on teacher assessment of "the standard at which the student is performing".
Under the proposals, exam boards should make a set of papers available that teachers can use as part of their judgements.
The DfE and Ofqual said that while they were "hopeful" students will be able to do assessments in school or college later this year, this may not be possible for everyone.
They proposed that papers could be done elsewhere if needed, such as at a student's home.
Any student taking the assessment without teacher supervision would also have to make "an appropriate declaration that they had not received unauthorised assistance".
It comes after GCSE and A-level exams were cancelled amid the disruption of the coronavirus pandemic, with schools moving online for all but vulnerable children and those of key workers until at least mid-February.
The government said results would be decided instead by teacher-assessed grades, and a two-week consultation has now been launched on proposals for grading this year. Gavin Williamson, the education secretary, has said marks will not be determined by an algorithm.
Last year's controversial grading system saw tens of thousands of A-level marks downgraded in England before students were awarded unmoderated teacher estimates after a U-turn.
"We propose that in summer 2021 a student's grade in each subject will be based on their teachers' assessment of the standard at which the student is performing," the DfE and Ofqual said in the consultation document. "In the absence of exams, teachers are best placed to assess the standard at which their student is performing."
"This consultation seeks views on our proposal, including how teachers should be supported to make their assessments fairly and consistently."
The watchdog has said it is not proposing to ask teachers what grade a student might have received if they had been able to take their exams – which is what teachers were asked to do in 2020.
"The disruption to the 2021 cohort's education would make it more difficult for teachers to make such a judgement this year," the consultation document said.
A number of tasks set by exam boards – such as elements of normal papers or individual questions – could be given to schools, for teachers to use as part of the evidence for final assessments, Ofqual's interim chief regulator said on Saturday.
When asked if they would be compulsory,  Simon Lebus told the BBC's Today programme: "The principle at the moment is that they will be made or made available as part of a package – schools could choose not to use them. But I think the reality is that, in order to get robust quality assurance arrangements, the use of those will provide a benchmark."
Ofqual has also suggested in the consultation that students can appeal if they do not believe their given grade reflects the evidence of the standard they performed at.
"In order for exam boards to be able to judge appeals, that will be much easier and more straightforward if there are externally set tasks that they can use as part of their overall evaluation of the evidence that has been used in arriving at certain assessment judgments," Mr Lebus said on Saturday.
Students could receive their A-level and GCSE results by the start of July, which is earlier than usual and aimed at allowing enough time for appeals before the next term.
The number of grades changed following an appeal in England rose by more than 800 per cent last year, provisional figures showed.
Additional reporting by Press Association
Join our commenting forum
Join thought-provoking conversations, follow other Independent readers and see their replies