Exclusive: David Laws vs Michael Gove - now it's civil war in the Coalition classroom
Crisis in the Department for Education as Lib Dem Schools minister demands more scrutiny of Tories' flagship academies and suggests he will prevent Conservative donor becoming new Ofsted chair
Andrew Grice
Wednesday 05 February 2014 20:59 Comments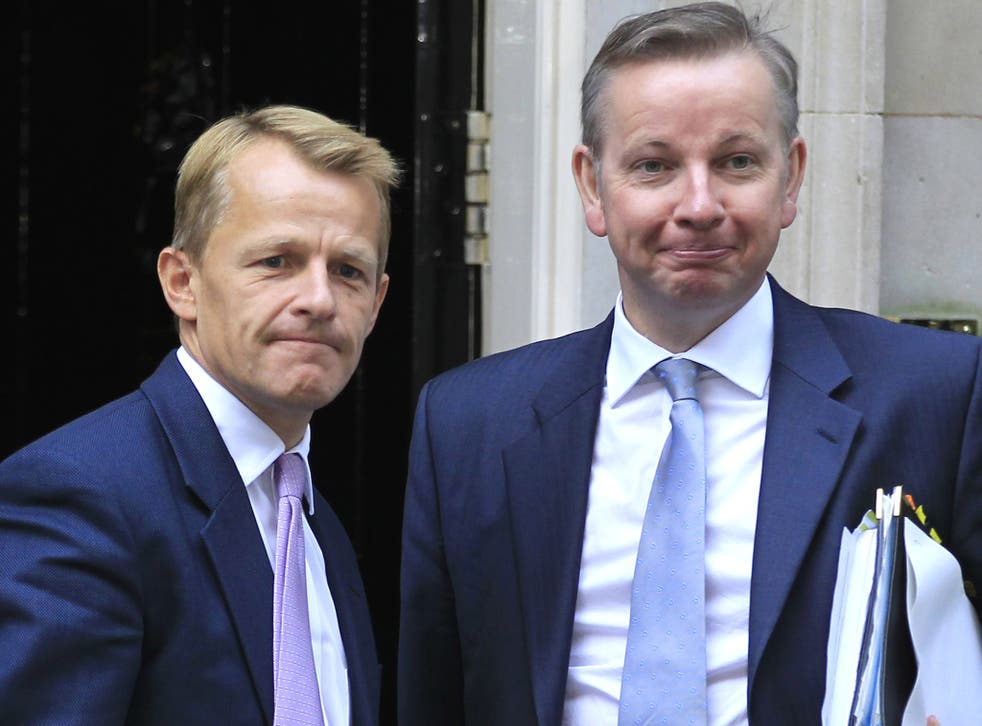 David Laws, the Schools minister, has called for Ofsted to be given greater powers to investigate the performance of the Conservatives' academy schools, opening a new rift with Michael Gove, the Education Secretary. In an interview with The Independent, the Liberal Democrat minister has demanded reform of the system for making key public appointments to prevent cabinet ministers installing political allies.
Mr Laws was incensed by Mr Gove's decision to dismiss Baroness [Sally] Morgan, a Labour peer, as chair of Ofsted, and is demanding that lessons be learnt. He wants all-party select committees to be given the power to veto major public service appointments to prevent cronyism.
Mr Laws made clear he intends to stop Mr Gove imposing Theodore Agnew, a Tory donor whose Inspiration Trust runs seven academies and free schools, as Lady Morgan's successor. Mr Laws expects the appointment to be discussed by David Cameron and Nick Clegg, in effect giving the Liberal Democrats a veto.
The Schools minister wants legislation to extend Ofsted's powers so it can inspect groups of academies. Although it can scrutinise individual academies, it cannot investigate these "chains". Academies now account for 54 per cent of state-funded secondary schools and 1,752 (48 per cent) of academies are in chains of two or more.
Mr Gove, whose critics claim he is over-protective of the chains, is resisting the idea – even though Ofsted can inspect local authorities, which supervise other state-funded schools.
Mr Laws said: "When the academies programme started, it had a lot of enemies and was regarded as a precious flower that needed protection. But this flower has now grown strong enough to survive in the full heat of the sun.
"There are some really good local authorities and there are still some terrible ones. In the same way, there are some good academy groups doing an absolutely fantastic job – like Ark and Harris – and some not doing so well."
The Liberal Democrat minister said: "Ofsted must be able to shine a spotlight wherever it wants to. I don't want there are to be any constraints. It ought to be able to inspect the chains." He conceded that the legislation needed to extend Ofsted's powers would not be passed before the general election. However, the proposal will be included in the Liberal Democrat manifesto.
Mr Laws disclosed the Coalition would enter a new phase between April and September. The Liberal Democrats will spell out more clearly policy differences with the Conservatives, in a move bound to cause further tensions.
Register for free to continue reading
Registration is a free and easy way to support our truly independent journalism
By registering, you will also enjoy limited access to Premium articles, exclusive newsletters, commenting, and virtual events with our leading journalists
Already have an account? sign in
Join our new commenting forum
Join thought-provoking conversations, follow other Independent readers and see their replies