Exclusive: Treat white working-class boys like ethnic minority, Willetts tells universities
Massive fall in admissions demands drastic action, Universities minister says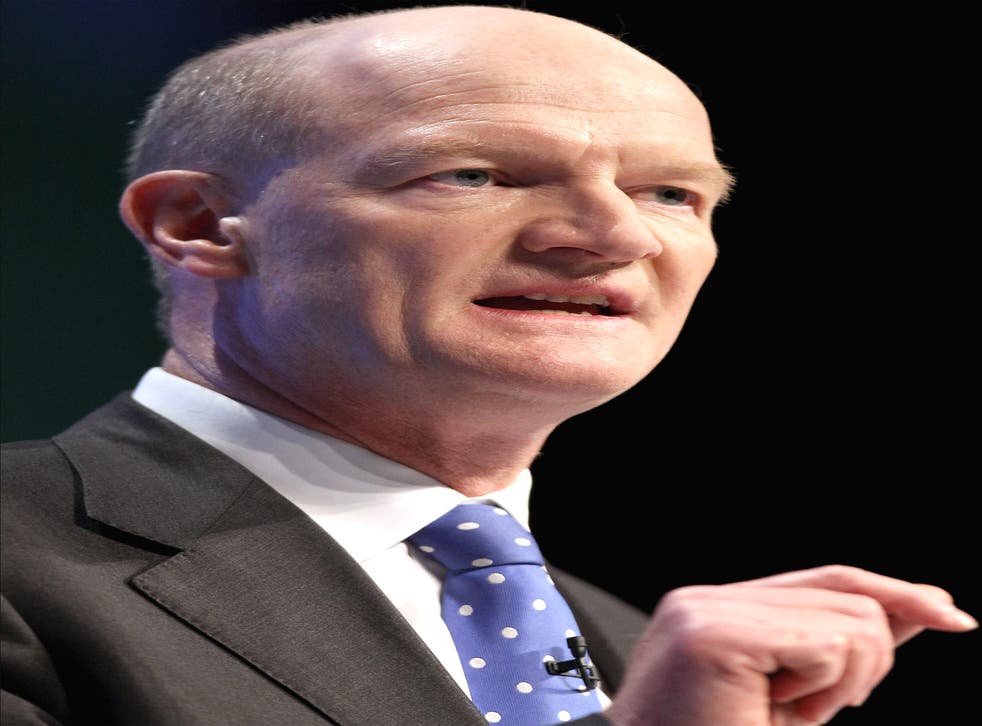 Universities will be told they should recruit more white, working-class boys in the wake of figures showing a massive slump in applications from men for courses.
The Universities minister David Willetts wants white, working-class teenage boys put in the same category as students from other disadvantaged communities and ethnic minorities – as groups that should be targeted for recruitment.
The move has the potential to create conflict with Britain's independent schools if universities – as a result – use it to discriminate against middle-class applicants in order to curry favour with the university access watchdog, the Office for Fair Access.
The watchdog "can look at a range of disadvantaged groups – social class and ethnicity, for instance – when it comes to access agreements, so I don't see why they couldn't look at white, working-class boys," Mr Willetts says in an interview with The Independent.
He also warns, in an accompanying article: "There are now more women who enter university each year than there are men who submit a Ucas [university application] form."
The final figures for last autumn's intake show the slump in applications from men last year was 22,000 – and the decrease in the entry rate for men to university was four times higher than that for women.
Mr Willetts called this "the culmination of a decades-old trend in our education system which seems to make it harder for boys and men to face down the obstacles in the way of learning … That is a challenge for all policymakers and all parties."
He added: "I do worry about what looks like increasing under-performance by young men."
Mr Willetts said he plans to advance the question of including white, working-class boys as a target group for recruitment in university access agreements – which universities have to sign to gain permission to charge higher fees –in his forthcoming meeting with Professor Les Ebdon, the director of the access watchdog Offa.
If universities fail to deliver their access agreements, they can be refused permission to charge fees of higher than £6,000 a year – although this sanction has not yet been invoked.
William Richardson, the general secretary of the Headmasters' and Headmistresses' Conference, which represents 250 of Britain's independent schools, said reaction would depend on how universities reacted to "tie-breaks" in admissions – where two candidates have exactly the same qualifications.
"We wouldn't expect middle-class girls' applications to be turned down in favour of working-class boys. Each application should be looked at individually."
Dr Wendy Piatt, director general of the Russell Group, which represents 24 of the country's most selective universities, said: "Universities cannot solve this problem alone.
"The root causes of the under-representation of students from disadvantaged backgrounds are under-achievement at school and poor advice on the best choices of A-level subjects and university degree course."
Many universities would be able to convince the watchdog they had met the requirement to attempt to recruit more white, working-class boys by pointing to summer schools they already run in disadvantaged areas, it was being argued last night.
The latest gender breakdown on applications for university (for 2011) show that girls outnumber boys in medicine and dentistry (10,145 to 7,190), and also in law (19,080 to 13,255). In applying for courses to gain teaching qualifications, they lead by 60,335 to 19, 725.
In terms of this year's A-level results, they massively outperform boys in the creative arts and drama, English, languages and psychology.
The performance of boys – particularly the white working classes – has worried Ofsted, the education standards watchdog, for more than a decade ever since a report it published bluntly said they concentrated more on the three Fs (fighting, football and f***ing) than the three Rs.
In his article, Mr Willetts also reveals there will be a major increase in funding for teaching in universities over the next two years – up from £8bn now to £9.1bn in 2014 – as income from the higher fees begins to roll in.
This will allow them to improve teaching standards and cut back on the size of classes, he says.
In addition, he wants to increase the flexibility for universities to recruit students by removing the rigid cap on over-recruiting students (whereby universities face stiff fines for going above their target number).
Parents will also be targeted in a new drive to convince school leavers they should not be fearful of the new fees structure, he added.
He said they "reportedly understand the details of the student finance system less well than their children – for example, no eligible student has to pay upfront fees".
Register for free to continue reading
Registration is a free and easy way to support our truly independent journalism
By registering, you will also enjoy limited access to Premium articles, exclusive newsletters, commenting, and virtual events with our leading journalists
Already have an account? sign in
Register for free to continue reading
Registration is a free and easy way to support our truly independent journalism
By registering, you will also enjoy limited access to Premium articles, exclusive newsletters, commenting, and virtual events with our leading journalists
Already have an account? sign in
Join our new commenting forum
Join thought-provoking conversations, follow other Independent readers and see their replies