EY: Firm says it will not longer consider degrees or A-level results when assessing employees
EY's managing partner for talent, said she hoped the new policy would 'open up opportunities for talented individuals regardless of their background'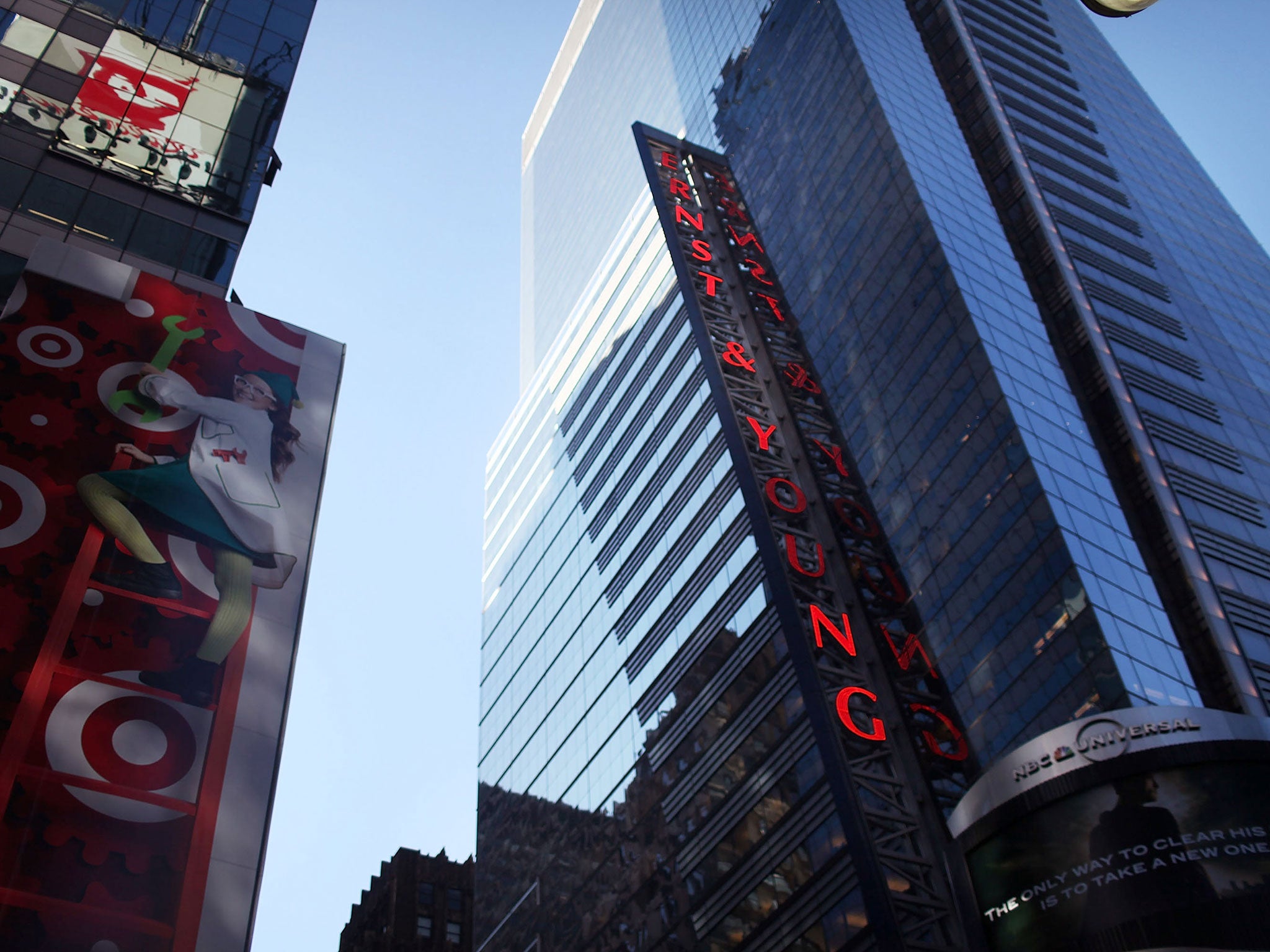 One of Britain's biggest graduate recruiters will no longer consider degree or A-level results when assessing potential employees.
EY, the global accountancy firm, announced that it was scrapping the requirement for applicants to have a minimum 2:1 degree pass or Ucas point score of 300 (the equivalent of three B grades at A-level).
The company said it had made the decision to change the application rules for its graduate, undergraduate and school-leaver programmes after an independent study rated its in-house assessment programme and numeracy tests as "a robust and reliable indicator of a candidate's potential to succeed".
Maggie Stilwell, EY's managing partner for talent, said she hoped the new policy would "open up opportunities for talented individuals regardless of their background and provide greater access to the profession". It has been welcomed by many in the universities sector.
However, the decision will also be seen as a indictment of the degree-awarding system at British universities. Recruiters have long complained that degree scores fail to give employers a true picture of a candidate's potential.
The new policy may also be met with scepticism from independent school heads who believe their superior exam results should act as a spur in helping their pupils gain places at the UK's most selective universities.
Malcolm Trobe, deputy general secretary of the Association of School and College Leaders, said: "Academic qualifications will always be vitally important but companies often want to ensure that the people they employ have strengths and skills they specifically require for their business. We fully support any system which opens up opportunities for people regardless of background."
A spokesman for the University and College Union, which represents university and further education lecturers, added: "For too long social background has affected an individual's likelihood of working in a higher level occupation like accountancy. We applaud Ernst and Young for this effort to make its employment practices fairer."
Last year The Independent reported that one of the country's leading law firms, Clifford Chance, had adopted a radical new approach to recruiting graduates – introducing a "CV-blind" approach. It meant interviewers would not be given any information about which university candidates had attended or whether they had come from state or independent schools. The idea was to neutralise any bias towards the independent sector or Oxbridge.
In May, accountancy firm PricewaterhouseCoopers announced it would no longer be using A-level grades as a means of selecting trainees.
Ms Stilwell said EY's move was an attempt at "modernising the workforce, challenging traditional thinking and ways of doing things".
The percentage of first and 2:1 degrees has soared in recent years, with potential employers arguing they would like to be given a fuller picture of candidates' CVs, including any voluntary activities and work experience.
Join our commenting forum
Join thought-provoking conversations, follow other Independent readers and see their replies