Fidget spinners banned from schools for making too much noise
Latest playground craze is deemed a nuisance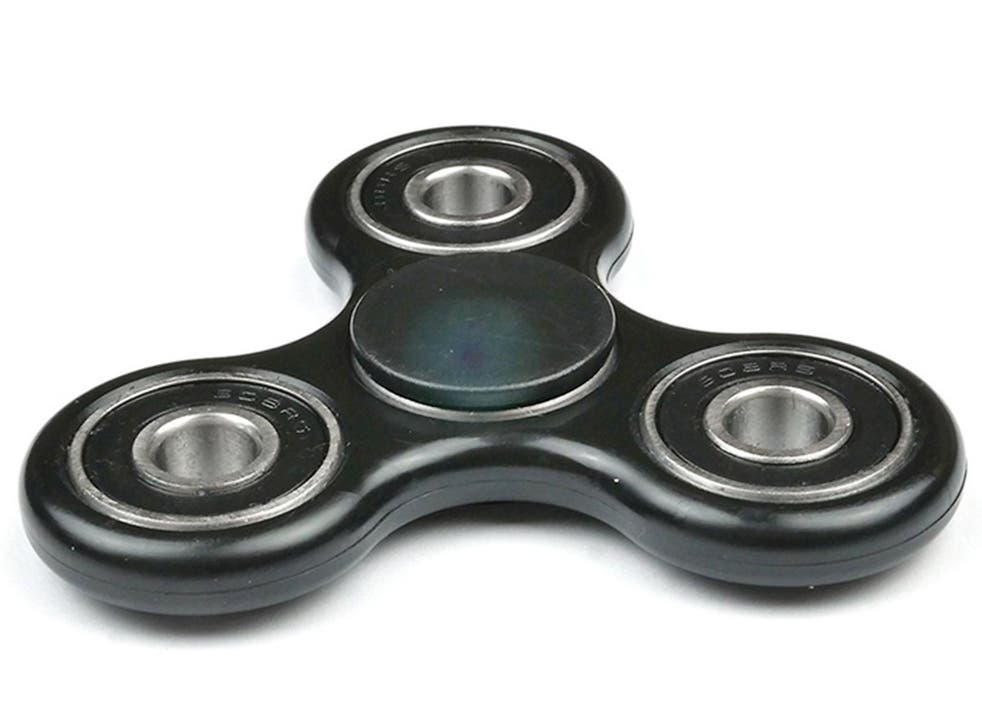 A school has banned fidget spinners after a pupil complained that the latest must-have toy was too noisy in lessons.
Churchill Academy headteacher Chris Hildrew announced that the gadget, which is a palm-sized spinner containing ball bearings which can be flicked and spun around, would be banned from all lessons at the Somerset school because they made too much noise.
The toy, which was designed by Florida inventor Catherine Hettinger in the 1990s, has primarily been used to help pupils with ADHD and autism but has recently become a fad after YouTube bloggers gathered millions of views by performing tricks with them.
He posted the letter of an anonymous Year 7 pupil on Twitter who said there were now too many of them going off during lessons and it was making it hard for her to concentrate.
She said: "I find [the toys] disruptive [because] they are noisy and so when you are trying to focus on your work all you can hear is it spinning round and round.
"Another reason is that if someone around you has one you kind of get attracted to it because they are trying to do tricks and everyone else is looking at it."
Mr Hildrew said pupils with special needs will still be able to use "squidgy stress balls and blutack".
Although they were not designed for the purpose, the toys have been in use in schools for many years as therapy for children who have neurological conditions which make it difficult to concentrate.
Dr Tony Lloyd, the founder of the ADHD Foundation, which provides training on the condition for teachers, told The Independent that the toys were a way for children to express their need to move in order for the brain to produce dopamine, which helps concentration, learning and memory.
He said: "The scientific evidence linking movement and improved thinking skills is well established – and indeed in the case of children with ADHD – their body moves and fidgets compulsively as away of enabling the brain to produce dopamine – a neurotransmitter linked to learning, concentration and memory."
The psychologist said he understood why Mr Hildrew had decided to ban the toys, as they could be distracting to other children, but said he was glad the headteacher was offering special needs children other options.
UK news in pictures

Show all 50
But Carol Povey, the director of the Centre of Autism at the National Autistic Society, said she hoped they would make an exception for children who need them.
She told The Independent: "Autism can affect each child differently, which is why it is so important that schools put the right support in place for each individual.
"Background noises, sights and smells can make it difficult for a child on the autism spectrum to focus on what the teacher is saying, and having an object to focus on that spins or twists can help to manage sensory overload and anxiety.
"It is vital that schools develop a proper understanding about autistic pupils so their specific sensory needs can be met. We therefore hope allowances are made for particular children if they find that a fidget spinner or similar toy helps them concentrate, relax and learn."
The Somerset head is not the first to ban the toy, with schools across the US having already moved against them.
Join our new commenting forum
Join thought-provoking conversations, follow other Independent readers and see their replies