Former Eton head says academic selection is 'old hat' and 'doesn't work'
Tony Little says the grammar school system is even 'harmful' to children in some cases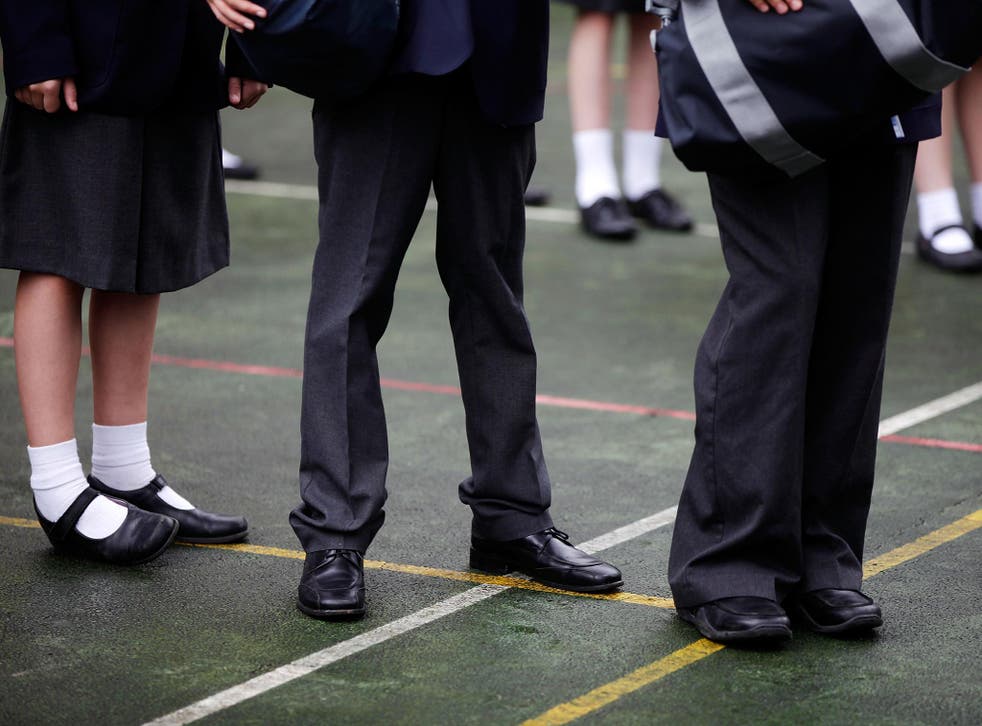 Grammar schools are harmful for social mobility and do not work, the former head of Eton has said.
Academic selection is nothing but "old hat, yesterday's news", the former head of the top private boys' boarding school Tony Little told an audience at the Global Education and Skills Forum in Dubai.
"I just want to make two points," he said. "One, academic selection as the means of entry to schools is yesterday's story. It's old hat.
"It may work for some children in some circumstances, but the overwhelming evidence is that it doesn't work for all children. And indeed, not only does it not benefit them, but it actually can harm their chances.
"Second, that we should have a relentless focus on the culture of schools. Whatever their disposition, whether they're co-ed, single sex, selective, non-selective – it's the culture of schools that creates great outcomes for children.
Citing social studies that were undertaken 50 years ago, when selective schooling was at its height, he highlighted that only 0.3 per cent of working-class children achieved a two A-level benchmark – a figure he said was "infinitesimally small".
In areas where there were academically selective schools, he added, schools that were not selective in that same area were depressed in their results and their opportunities for children.
The most expensive schools in the world

Show all 10
"Why am I taking us back in history? It seems a bizarre thing to do. Because this is almost 50 years ago and in the last 50 years we've had the same argument again, and again and again.
"We've had the same surveys, the same debates, the same throwing around of statistics. And it gets us nowhere," he said.
His comments come amid tense cross-party opposition to Government plans to expand the grammar school system, with a further £320m in funding set aside for the project announced in last week's Budget.
Just a few hours before Mr Little's speech, former education secretary Nicky Morgan, former Deputy Prime Minister Nick Clegg and ex-shadow Education Secretary Lucy Powell announced they were to join in allegiance to oppose Theresa May's plans.
In a joint article in The Observer, they argued creating new grammar schools will do nothing to promote social mobility and warn there is no room for more "division or political ideology" in the education system.
Hailing the high performance rates in Finland and Scandinavian schools, Mr Little, who left his role at Eton in 2015, argued the way to improve social mobility in the modern age was to place more focus on early years education for children before the age of five.
He said: "If we're serious about giving opportunity, education, care, support to all children, the best that society can offer, then a focus on pre-school seems to me an altogether better way to spend our energy, time and money than playing around with the old hat story of academic selection for the means of entry to schools.
"The academic selection argument is too much rooted in a history, in a vision of the past. If we're serious about a future for all our children we need to re-think, we need to reschedule."
Register for free to continue reading
Registration is a free and easy way to support our truly independent journalism
By registering, you will also enjoy limited access to Premium articles, exclusive newsletters, commenting, and virtual events with our leading journalists
Already have an account? sign in
Register for free to continue reading
Registration is a free and easy way to support our truly independent journalism
By registering, you will also enjoy limited access to Premium articles, exclusive newsletters, commenting, and virtual events with our leading journalists
Already have an account? sign in
Join our new commenting forum
Join thought-provoking conversations, follow other Independent readers and see their replies