Free schools to blame for lack of places, says leading Tory
The Government's trumpeted education policy is resulting in fewer options for parents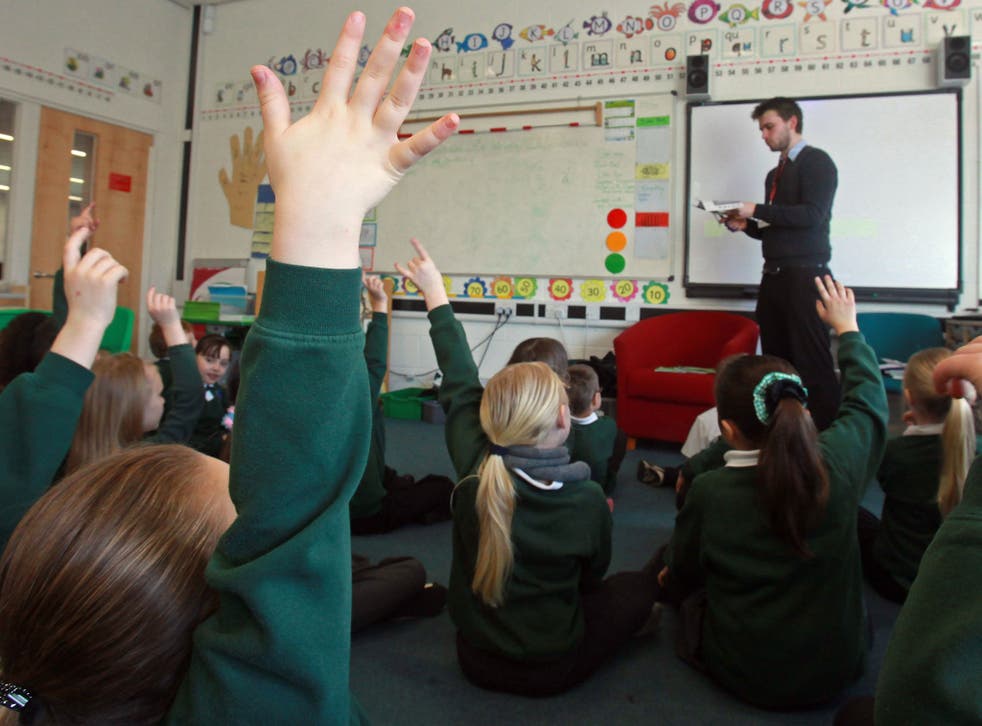 The Government's flagship free schools policy is in danger of limiting parents' choice of schooling for their children, a leading Conservative politician claims today.
Bureaucratic delays – mainly concerned with appointing providers to run the schools – meant that some had been unable to open on time, thus limiting the number of schools available to parents, David Simmonds, the Local Government Association's lead spokesman on children's services, said. In addition, in a submission to the Treasury in advance of Thursday's pre-Budget statement by Chancellor George Osbourne, the LGA points out that only 58 per cent of all new school places under the free schools project last year were in areas with the greatest need of expansion.
Mr Simmonds cited the case of a school in Wokingham, Surrey, where a brand new school had been "moth-balled" for a year because of delays in teaming it up with a provider (sponsor). "It was in an area of great demand but it has had to be moth-balled until next September," he said. "It had been due to take in pupils from September. It would seem to be logical to have more flexibility over provision – this is not a case for having lots more local authority-maintained schools, though."
His comments come as the free school project of Education Secretary Michael Gove faces growing criticism. Only last week one of the first schools to be set up under the policy, Discovery New School in Crawley, West Sussex, was warned that it faces closure if it does not come up with a convincing rescue package within a fortnight. The Montessori primary school was told upon being reinspected by the education standards watchdog, Ofsted, that very little progress had been made since an earlier inspection team had failed it.
In addition, trustees of the Al-Madinah Muslim free school in Derby have resigned after the Schools Minister Lord Nash told them he was not convinced they were strong enough to transform the school. The school had to close earlier this term for a week after it was found that checks had not been carried out on staff.
The delays – which come at a time when ministers have decreed that all new schools should be free schools or academies – have coincided with an unprecedented shortfall in school places because of a bulge in the birth rate.
In its submission to the Treasury, the LGA estimates that a further 256,000 school places will be needed next year. It acknowledges that the free schools programme has been allocated £1.7bn for next year, but says that most free schools will not be operating at their full capacity by then. In addition, only 8,800 of the 24,500 new places provided in free schools last year were in primary schools – the age range with the greatest need.
Local councils had provided an extra 81,500 places between 2010 and 2012 but, in the process, had been forced to ask schools to add extra classrooms or give up valued space for items such as music provision or libraries.
"So far, we have met our responsibility to provide every child with a school place," said Mr Simmonds, who is also a cabinet member for education and children's services in Hillingdon, west London, "but inner-city schools are going to struggle. Many schools have expanded.
"The easier solutions have all been used up by councils. And many parents who say that they want a choice of schooling for their children may find there is only one school that can take a child."
A Department for Education spokeswoman said: "We are spending £5bn by 2016 on creating new school places – more than double the amount spent by the previous government in the same time frame. In addition, we have made the free school application process much easier and have extended application rounds to three a year." However, she said it still had "extremely rigorous criteria in place to ensure taxpayers' money is spent wisely".
She said that 70 per cent of all open free schools were in areas of need, while all the open and planned free schools would deliver 130,000 new places.
Register for free to continue reading
Registration is a free and easy way to support our truly independent journalism
By registering, you will also enjoy limited access to Premium articles, exclusive newsletters, commenting, and virtual events with our leading journalists
Already have an account? sign in
Register for free to continue reading
Registration is a free and easy way to support our truly independent journalism
By registering, you will also enjoy limited access to Premium articles, exclusive newsletters, commenting, and virtual events with our leading journalists
Already have an account? sign in
Join our new commenting forum
Join thought-provoking conversations, follow other Independent readers and see their replies