Flagship Tory free schools policy failing to help students in areas that need it most, report says
Pupils from 'challenged white communities' underserved, think tank warns
Eleanor Busby
Education Correspondent
Thursday 17 October 2019 07:01 Comments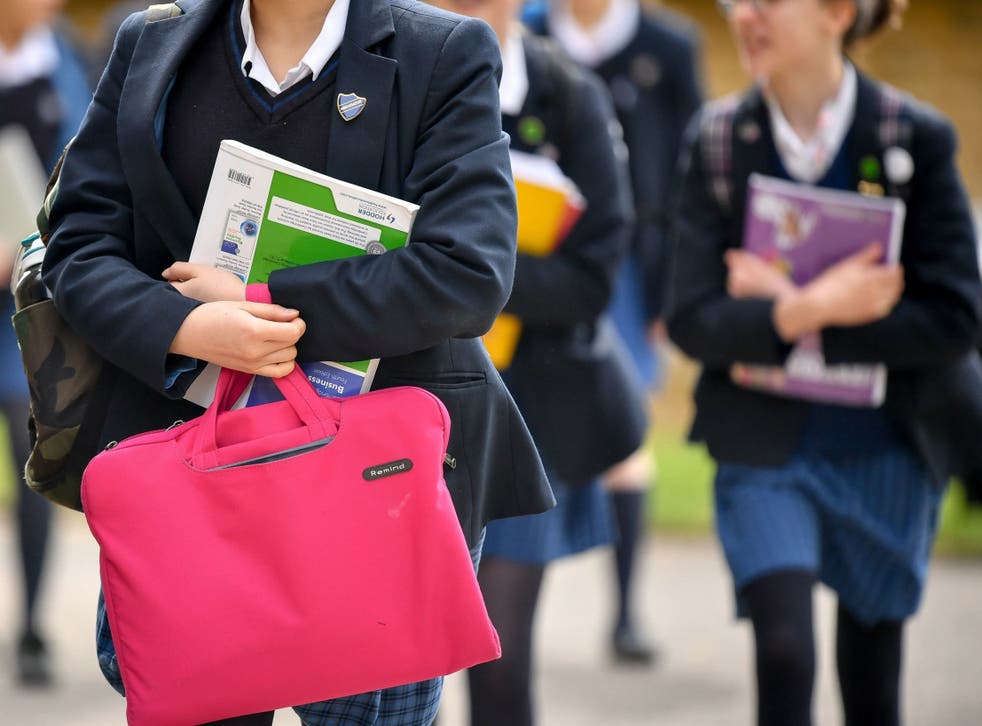 The government's flagship free schools programme has failed to target the areas in England where education outcomes are poorest, according to a think tank.
Free schools have not reached areas where educational attainment is historically low – such as deprived working-class communities, a report from the Education Policy Institute (EPI) finds.
It says free schools are helping create more places in areas where there is demand, but pupils from "hampered neighbourhoods" and "challenged white communities" have been underserved.
It comes as the government recently announced plans for a new wave of free schools to be established.
The free schools programme, which was originally launched in 2010, was supposed to give parents more choice by allowing them to set up their own schools in their communities.
UK news in pictures

Show all 50
Free schools, which are new state schools that are not under local authority control, are a key part of Conservative education policy.
But the report says they are less likely to be parents' first choice when applying for schools and they are less likely to be regarded by parents as their "local school".
Researchers analysed data to look at where free schools in England are being established, the number of school places needed and the quality of education in different areas.
At secondary level, free schools had created five places per 1,000 pupils in the lowest-performing areas, compared to almost 18 places per pupil in the highest-performing areas.
The report calls for any expansion of free schools to be in areas where pupil outcomes are low.
David Laws, executive chairman of EPI, said: "The free schools programme was primarily designed to improve access to good quality school places, and this report shows there are some notable successes.
"But the programme seems to have failed to effectively target the parts of England with the worst school performance, including in many white, working-class areas."
Jon Andrews, deputy head of research at EPI, said: ""If the government's aim in education is to 'level-up' opportunity across the country, then it needs to improve outcomes in areas with entrenched underperformance.
"These areas have not been well served by the free schools programme."
Unity Howard, director of New Schools Network, a charity which supports the government's flagship free schools policy, said: "We agree entirely that new free schools should be targeted towards areas suffering from chronic educational underperformance and communities that have been left behind."
Support free-thinking journalism and attend Independent events
"However, free schools can only be part of the answer. As free schools become an increasingly important part of England's educational landscape, it will be by working together with other schools and the wider education sector that we will be able to reach those neglected communities with historically low attainment to help transform lives," she added.
Schools minister Lord Agnew said: "Over the last decade free schools across the country have enabled trailblazing school leaders, who know what works best for young people, to inject fresh approaches and draw in talent and expertise from different groups and backgrounds.
"As the EPI has recognised in its report, this is yielding great results – in 2018, free schools were among the highest performing state schools in the country.
"They often offer school places to disadvantaged communities, so that parents can send their children to a good local school.
"But we're not complacent. We're aware that there are low performing areas across the country that still need good school places and that's why we opened applications for more new free schools earlier this year, targeting areas with low educational standards."
Register for free to continue reading
Registration is a free and easy way to support our truly independent journalism
By registering, you will also enjoy limited access to Premium articles, exclusive newsletters, commenting, and virtual events with our leading journalists
Already have an account? sign in
Join our new commenting forum
Join thought-provoking conversations, follow other Independent readers and see their replies