Minister claims lecturer reported for 'hate speech' for teaching history, sparking angry denials
'We have found no evidence of any complaint of hate speech made against our lecturers,' says King's College London
Eleanor Busby
Thursday 14 June 2018 18:54 Comments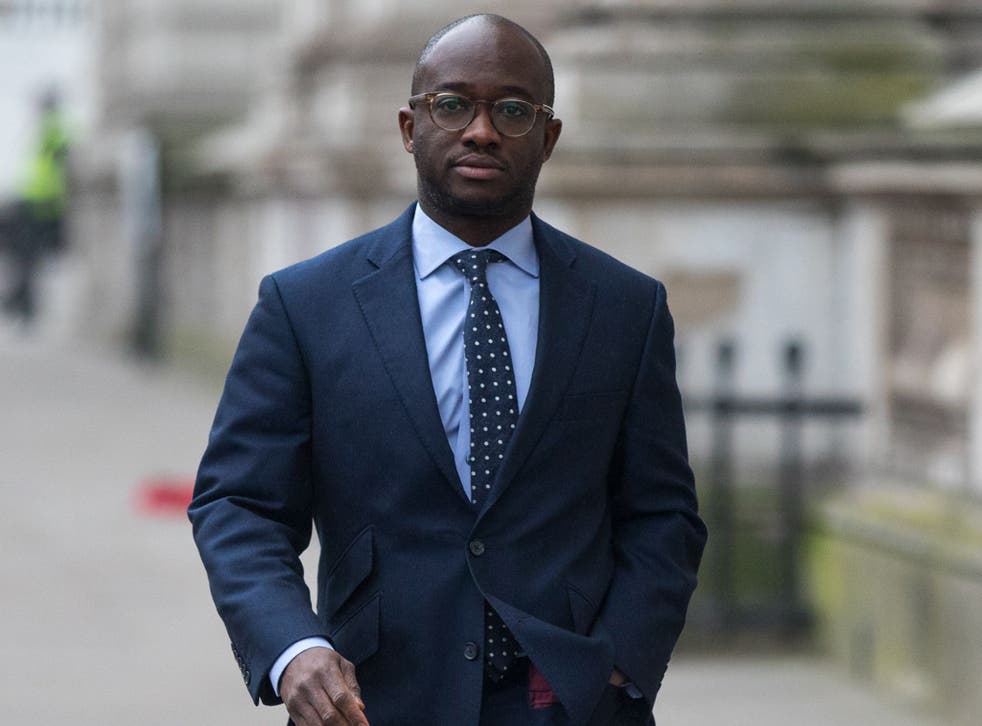 A minister's claim that a student reported an academic for "hate speech" after they took the British side when lecturing on the Cold War has been denied by the university.
Sam Gyimah, the universities minister, warned in a speech today that a "monoculture on campus" had emerged with a "lack of diversity of thought".
Speaking about free speech, he said a student made a complaint against a King's College London lecturer for "hate speech" after taking the side of the British when teaching the Berlin Blockade.
Mr Gyimah told an audience at the University of Buckingham that the student "took offence" to the way the Cold War event in the 1940s was taught by the lecturer of war studies.
The minister told university bosses that he had heard about a number of stories like this – and he warned that many people were not welcome to the view that universities should be about a "free exchange of ideas".
But following his comments to the Festival of Higher Education, King's College London said there was "absolutely no evidence of any complaint or allegation of hate speech" made against any lecturers.
The minister's comments come amid continuing discussion about free speech at universities – with reports of speakers and debates being opposed or criticised, often by student unions or societies.
Despite concern from the universities minister, a report from MPs and peers in March said claims that students had created a free speech crisis on university campuses had been "exaggerated".
But speaking in Buckingham today, Mr Gyimah insisted it was not a "right wing conspiracy that someone cooked up". He added: "This is a real problem and we've got to deal with it."
"People who use identity politics as a way of frustrating free speech. This is a really, really big problem and there is a danger of a cultural denial."
Mr Gyimah said he was working with the National Union of Students and Office for Students to produce guidance to make it clear "where no platforming is acceptable".
"We should call out issues of frustration of free speech. Robust debate yes, protest yes, but not protest that is designed to stop opinions that you don't want aired on campus," he added.
UK news in pictures

Show all 50
On the claims made by the minister, a King's College London spokesperson said: "We have looked into this matter and have found absolutely no evidence of any complaint or allegation of hate speech made against any of our lecturers by students or anyone else in relation to this topic."
When asked about racism on campus at the event, Mr Gyimah said it was "unacceptable" and he called on universities "to be honest about it, to face up to it" and to deal with culprits as swiftly as possible.
His comments come after The Independent revealed this week that the number of racist incidents reported to universities increased by 61 per cent in two years.
On his own experiences as a black student at Oxford, the minister said there were "some odd instances" at university.
He said: "I'll never forget when I was treasurer of the Oxford Union, running for president. And on the walls of the union they have all these photos of past presidents. And one student coming up me and pointing to a photo from 1923 or something and just saying to me, 'In those days when this was a decent society, you would never have been elected'. And looked at it to see people who did not look like me."
Register for free to continue reading
Registration is a free and easy way to support our truly independent journalism
By registering, you will also enjoy limited access to Premium articles, exclusive newsletters, commenting, and virtual events with our leading journalists
Already have an account? sign in
Join our new commenting forum
Join thought-provoking conversations, follow other Independent readers and see their replies