Full academisation of schools still a reality, despite Government U-turn, think tank confirms
The Government has said it will bring forward legislation that all schools will be made to convert in cases where the local authority 'can no longer viably support its remaining schools'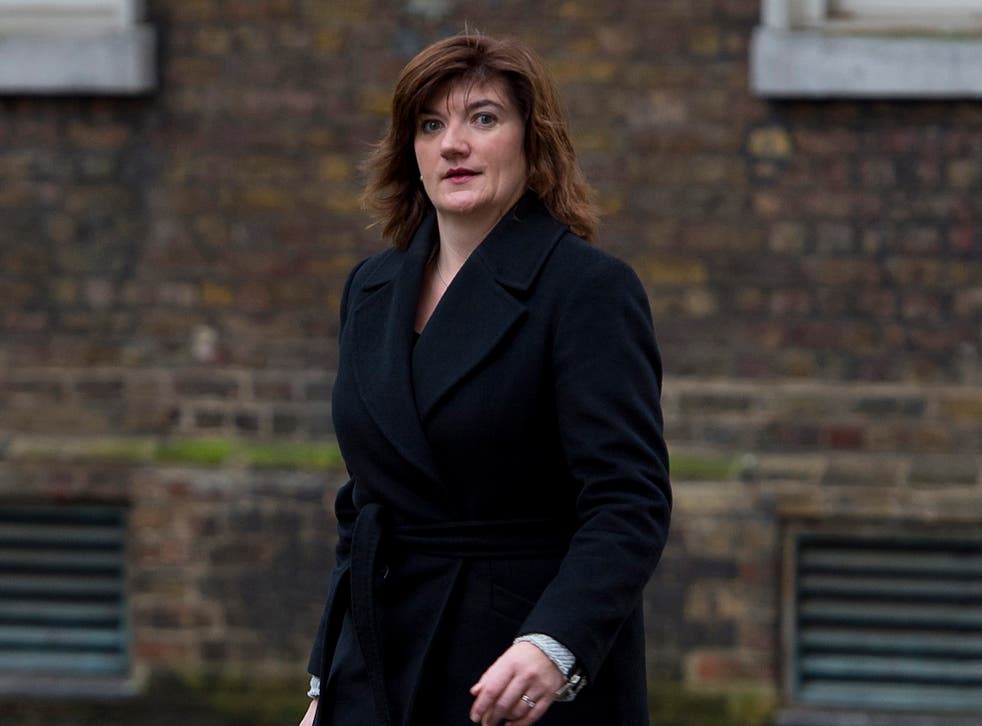 Full academisation of England's schools is still a reality, an independent think tank has confirmed, despite a Government U-turn on the policy.
Education Secretary Nicky Morgan announced last week that the Government was abandoning its controversial scheme to force schools to convert to academy status, following widespread threats of strike action from school leaders over the plans.
The Department for Education said it had revised its intentions set out in the White Paper since it was "not necessary to bring legislation to bring about a blanket conversion of all schools".
In particular, it was noted that small, rural schools would be protected from closure and forced academisation as part of a "double lock", ensuring both local and national government are in agreement over a school's closure.
The Government said it will bring forward legislation that all schools will be made to convert in cases where the local authority "can no longer viably support its remaining schools", for instance if a "critical mass" of academy schools already exist.
New analysis of the revised strategy, however, suggests this will have accumulative effect on schools – as more schools are converted, more local authorities will be taken over as a result.
In effect, 100 per cent of schools will still be converted into academies by the year 2020 as planned.
David Laws, Executive Chairman of CentreForum, who published the report, said: "Our initial analysis shows that their proposals for new 'triggers' that lead to forced academisation in a local authority will in all likelihood lead to thousands of schools becoming academies as a result."
The think tank said the analysis was dependent on the Government's definition of what constitutes as an "underperforming local authority", however – a concept which has not yet been defined by the department.
"The definitions are vague," the report noted, "and our own analysis has shown that relatively small changes could have implications for hundreds of schools."
"Given the combination of voluntary conversion, academisation under the Education and Adoption Act and direction at local authority it is possible that full academisation (or very close to it) could be achieved without forcing schools one at a time."
Mr Laws added: "It remains the case that there is no definitive evidence that local authority schools which become an academy automatically improve".
"It is however important to understand that the Government has only backed away from one aspect of its plans for forced academisation."
According to government figures, at least 227 schools have put in applications to convert to academy status within the past month, with 104 directive academy orders issued to underperforming schools.
On Friday, Ms Morgan said: "I am today reaffirming our determination to see all schools to become academies. However, having listened to the feedback from Parliamentary colleagues and the education sector we will now change the path to reaching that goal."
Teaching unions have expressed concern at the lack of clarity given by the Department for Education over their proposals.
Kevin Courtney, Deputy General Secretary of the Nation Union of Teachers said it was already "quite clear that the Government intends to press ahead with their academy programme".
"These are the wrong priorities for Government. The chaotic and confused curriculum and assessment alongside unmanageable workload and pay are driving teachers and head teachers out of the profession in droves."
"It is high time Nicky Morgan took a step back from this obsession with academies and free schools and addressed the issues that are having a detrimental effect on every child."
A Department for Education spokesperson said: "We have been clear that our ambition remains to see all schools to become academies and we welcome this analysis on how that could be achieved. We will be consulting with the public and the wider education sector on the threshold of underperforming and unviable local authorities in due course.
Join our new commenting forum
Join thought-provoking conversations, follow other Independent readers and see their replies