What changes are being made to GCSEs and A-levels next year?
Department for Education says 2022 will be a 'transition year'
Zoe Tidman
Thursday 30 September 2021 08:44 Comments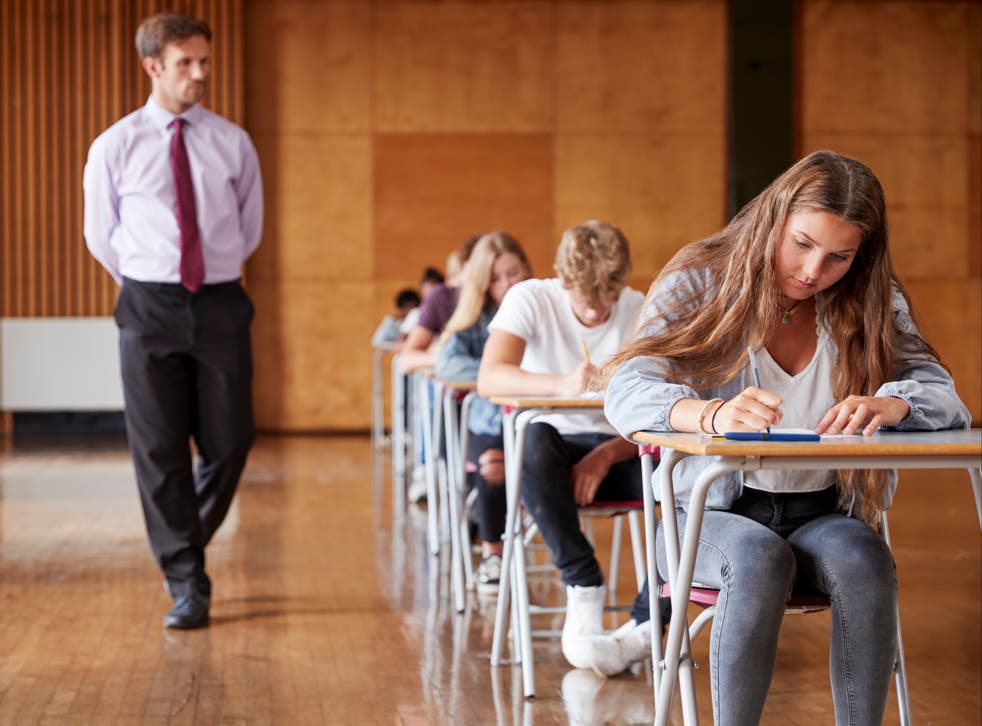 The government announced changes to GCSE and A-level exams next year to "maximise fairness" in light of disruption caused by the Covid pandemic.
Students in England are expected to sit formal exams again in 2022 after they were cancelled for two years in a row.
But these exams will contain a series of adaptations - including introducing topic choice and support materials in some exams.
The government said the plans for "plans recognise the disruption caused to this year group's education as a result of the pandemic, while balancing the need to return to exams as the fairest possible form of assessment".
Most pupils stopped going into school for an extended period  twice during the Covid pandemic, while self-isolation rules have also kept students at home.
One of the changes for pupils in England next year is the introduction of a choice of topics in some GCSE exams, such as English literature and history.
For subjects where a choice of topics are not provided, advance information on the focus of exam content will be given in early February to help students with their revision.
Support materials in exams, such as formulae and equation sheets in maths and physics, will also be provided.
More pupils are set to be given higher grades next year than before the pandemic to provide a "safety net" for the cohort of students who have missed out on learning during school and college closures.
But results are expected to return to normal standards by 2023, according to the Department for Education and exams regulator England's Ofqual.
Students will receive their AS and A-level results on18 August and their GCSE results on 25 August - a week apart. It comes after both results day were held in the same week last summer.
The government said 2022 will be a "transition year to reflect the recovery period".
The DfE said it was their "firm intention" for exams to go ahead next year, although proposals have been published for Teacher Assessed Grades as a contingency measure if this cannot happen.
Additional reporting by Press Association
Register for free to continue reading
Registration is a free and easy way to support our truly independent journalism
By registering, you will also enjoy limited access to Premium articles, exclusive newsletters, commenting, and virtual events with our leading journalists
Already have an account? sign in
Join our new commenting forum
Join thought-provoking conversations, follow other Independent readers and see their replies