Government to spend half a million pounds explaining confusing GCSE exam reforms
This year the new 9-1 grading system will be used for the first time, replacing traditional A*-G grades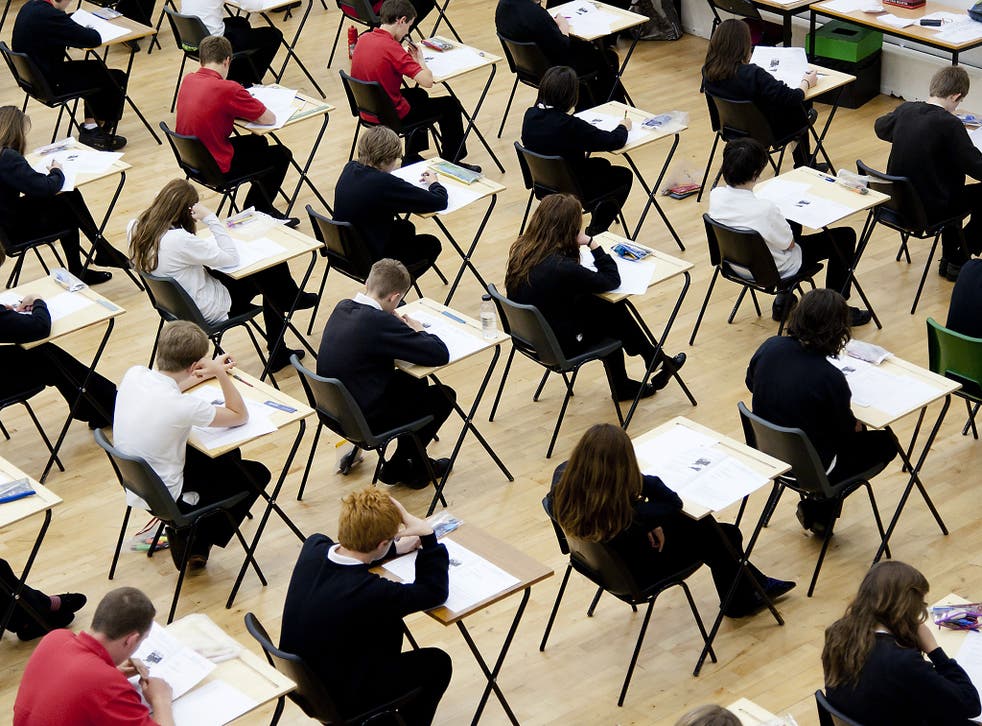 More than half a million pounds of public money is being spent on explaining confusing GCSE exam reforms.
Of this sum, more than £380,000 has already been spent on telling schools, students and employers about the changes to GCSEs, which include scrapping lettered grades in favour of a new 9-1 grading system.
In addition, another £121,500 is set to be spent over the summer publicising the reforms, according to information released in response to a parliamentary question.
Exams regulator Ofqual said it was "essential" that the major changes were communicated to a wide audience, and that research shows that understanding of the new grading system and other GCSE reforms has increased.
But Labour MP Lucy Powell, who asked the question, said changing grades from letters to numbers is an "expensive vanity project" that is causing "chaos and confusion".
Under major reforms to exams, traditional A*-G grades have been axed and next month, students in England will see their GCSE results in English and maths graded 9-1, with 9 the highest mark.
Over the next few years, the changes will be brought in for all subjects.
Supporters have argued the move is necessary to allow more differentiation between students, but there have been concerns raised over a lack of clarity about the new system.
UK news in pictures

Show all 50
In his response to Ms Powell's question on the cost of introducing new GCSEs and changing the grading system, schools minister Nick Gibb said that Ofqual had spent around £370,000 during 2016-17 on "testing and promoting understanding of the new grading arrangements with employers, parents, teachers and students".
Meanwhile the Department for Education (DfE) had spent around £12,500 to date on "communications about the GCSE reforms".
However, research undertaken by Ofqual last year suggested the vast majority of students, parents and professionals felt confused about the new grading system, with many left uncertain about the value of the grades compared with the traditional system.
As a result, headteachers have warned parents to expect discrepancies and mixed outcomes on results day next month.
Ofqual is planning to spend a further £82,000 on promoting understanding of the new system this summer, and the DfE a further £39,500 excluding VAT.
An Ofqual spokesman said: "With some 600,000 students taking the new GCSEs this summer it has been essential to communicate these changes to a wide audience, including students, teachers, parents and employers.
Teacher resorts to begging for school supplies
"The money has been spent on the development of original films, which have been viewed around 10 million times, as well as printed materials and social media advertising. Independent research conducted on our behalf indicates that understanding of the new grades and the reforms has increased as a result of the work we have done.
"All expenditure was through centralised government contracts, ensuring value for money."
Ms Powell said: "Changing GCSE grades to numbers is an expensive vanity project by Conservative ministers which is causing chaos and confusion in our assessment system.
"With just weeks to go before GCSE results are announced, parents, business and pupils remain unclear on what these new GCSE grades mean in practice.
"School budgets remain under huge pressure and the extra burden of all the costs associated with new exams – books, training, systems and so on – is tipping schools over the edge."
Malcolm Trobe, deputy general secretary of the Association of School and College Leaders, said: "School leaders know what is going on, the vast majority of young people understand the new grading system, parents probably less so."
Schools are sending out information, such as that from Ofqual, to parents, Mr Trobe said, adding: "We are less certain that employers have fully understood the changes."
Other reforms include a move away from students taking regular exams throughout their courses towards taking papers at the end of the two-year GCSE process.
The Department for Education has been contacted for comment.
Additional reporting by PA
Join our new commenting forum
Join thought-provoking conversations, follow other Independent readers and see their replies