GCSE results 2017: Thousands of students to receive 'wrong' grades under new marking system, warn experts
Pupils in England will get numerical grades from 9, the highest, down to 1, instead of the traditional A* - G 
Thursday 24 August 2017 11:21 Comments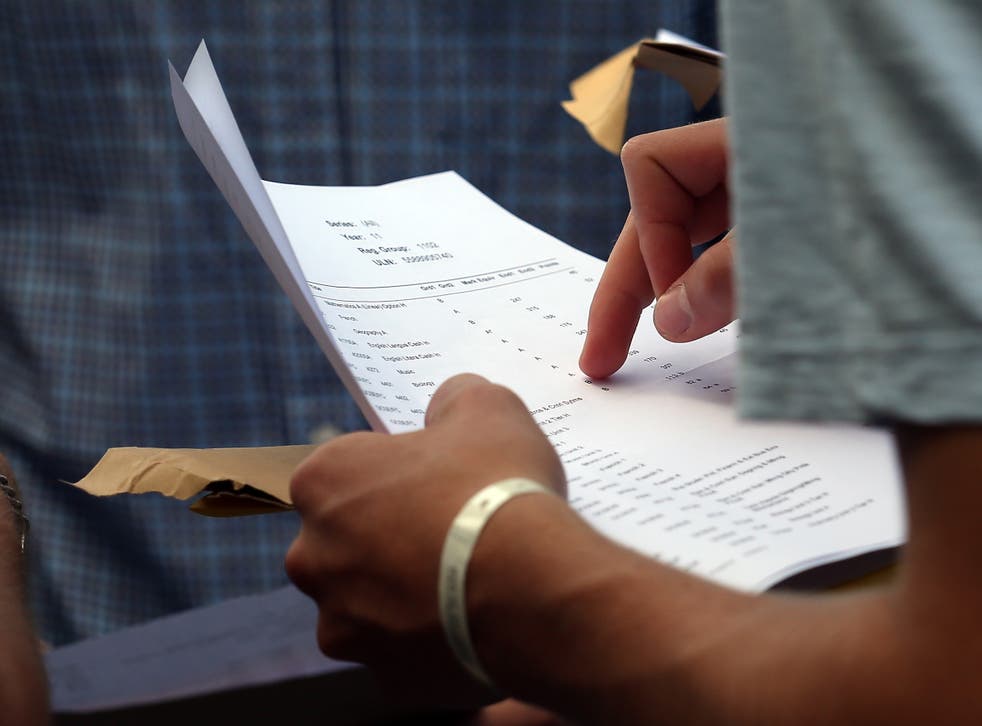 Thousands of students could receive the wrong GCSE results under the new marking system, experts have warned.
For the first time, pupils in England will get numerical grades from 9, the highest, down to 1, instead of the traditional A* - G grades.
Experts have said the new system, which is attempting to reduce the number of top grades, could lead to pupils getting grades they should not receive.
Robert Coe, a professor in Durham University's School of Education, said that in some cases a child's grade will be "not much more than chance".
"Part of the reason for the re-grading process was because the top grades had become a bit too common, and you want something that discriminates a bit more," he said.
"But the trade-off is that it is more likely to be wrong, with people awarded a grade that they shouldn't have. When you start to look, it is quite alarming. Individual subject grades can make a huge difference to someone's whole life course. They really do matter."
GCSEs have undergone the biggest shake-up in a generation as reforms which were started in 2011 under then Education Secretary Michael Gove are beginning to come into force.
The new courses feature much less coursework than the old GCSE qualifications, and modular courses - which saw pupils sit papers throughout their studies - have been scrapped in favour of "linear" GCSEs in which pupils take all of their exams at the end of the two-year course.
New reformed GCSEs are being introduced gradually. The first, which will be awarded for the first time today, are English language, English literature and maths. These are core GCSEs taken by all teenagers.
World news in pictures

Show all 50
A grade 7 is broadly equivalent to an A under the old system, while a 4 is the same as a C. Fewer students will receive a grade 9 than would have received an A* under the old grading system.
The Department for Education has said that pupils who achieve a 4 in English and maths will not have to continue studying these subjects after the age of 16, in the same way that under the old system, those scoring at least a C did not have to continue.
An Ofqual spokesperson said: "These assessments and mark schemes have been designed specifically to support more grade boundaries. They have been designed to differentiate well between candidates of different abilities – that is, to spread the marks out.
"A good spread of marks mean that the grade boundaries will be very spaced out and so the impact of any possible marking errors on candidates grading will be reduced relative to the situation with the current qualifications."
Register for free to continue reading
Registration is a free and easy way to support our truly independent journalism
By registering, you will also enjoy limited access to Premium articles, exclusive newsletters, commenting, and virtual events with our leading journalists
Already have an account? sign in
Join our new commenting forum
Join thought-provoking conversations, follow other Independent readers and see their replies