Gender gap in university applications at record high, Ucas figures show
Females students are a third more likely to apply to degree courses than their male peers, new data from the university admissions body reveals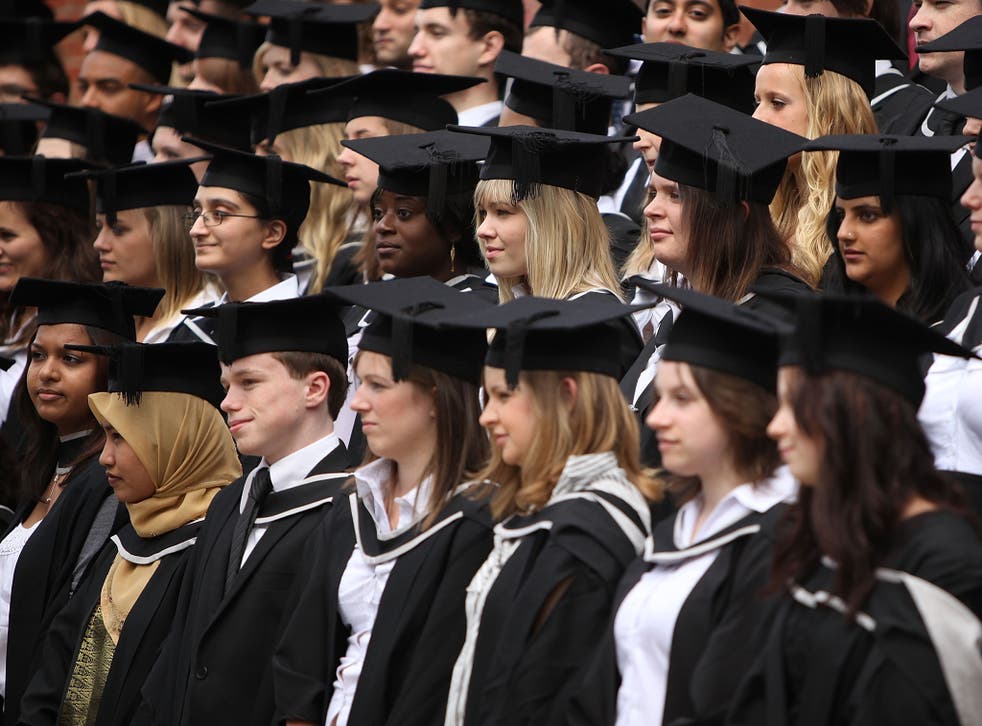 The gap between females and males applying for university reaches record high, new figures reveal.
In England, young women are now 36 per cent more likely to apply to degree courses than young men – a rise of 1 percentage point on last year, official Ucas data reveals.
There were 29,100 more undergraduate applications from 18-year-old women in England compared to their male peers, figures for 2018 show.
Following last month's Ucas deadline, the total number of people applying to study full-time at a UK institution dropped slightly by 0.9 per cent, compared with the same point last year, standing at 559,000 applicants.
Ucas said that the drop should be viewed in light of a 2.5 per cent decline in the number of 18-year-olds in the UK, and added that figures show that school leavers are more likely than ever to apply.
But across the country, university application rates among 18-year-olds varied. The North East, Yorkshire and Humber and the East of England all experienced falls for the first time in five years.
And the most advantaged 18-year-olds in the UK are still 2.3 times more likely to apply to university than their disadvantaged peers, the data shows.
Today's figures also revealed a further decline in the number of applications from older students - with the first-time application rate for 19-year-olds in England dropping once again to 8 per cent.
Alistair Jarvis, Chief Executive of Universities UK, said: "While the strong demand from 18-year-olds is positive, the continuing drop in mature applicants must be addressed by government if we are going to meet future skills needs."
He added: "If the country is to thrive, particularly in the light of Brexit, it needs more, not fewer, skilled graduates."
Student news in pictures

Show all 34
Clare Marchant, Ucas's chief executive, said: 'Today's figures show that UK higher education continues to be a highly popular choice for 18 year olds, and draws students of all ages from around the world to the UK.
"However, the application data also highlights continuing falls in demand from older students and to nursing courses in England.
"These are challenges for everyone involved in higher education to work on together. We must continually seek to evaluate what works well, and what doesn't."
Register for free to continue reading
Registration is a free and easy way to support our truly independent journalism
By registering, you will also enjoy limited access to Premium articles, exclusive newsletters, commenting, and virtual events with our leading journalists
Already have an account? sign in
Register for free to continue reading
Registration is a free and easy way to support our truly independent journalism
By registering, you will also enjoy limited access to Premium articles, exclusive newsletters, commenting, and virtual events with our leading journalists
Already have an account? sign in
Join our new commenting forum
Join thought-provoking conversations, follow other Independent readers and see their replies