One in three poorest girls across the world has never been to school
Education should be 'universal right' not a luxury for richest nations, minister says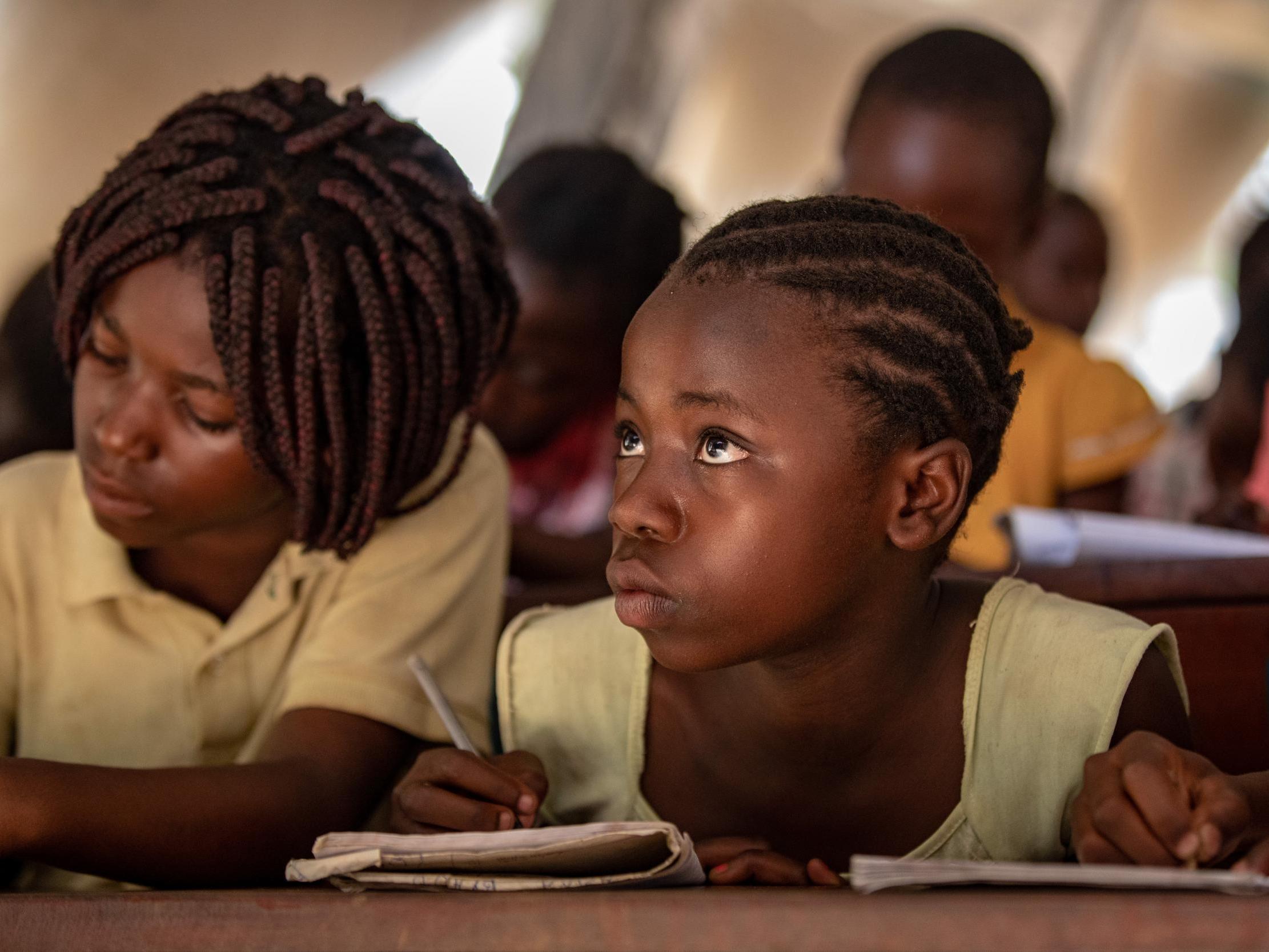 Nearly one in three adolescent girls from the poorest households around the world have never been to school, the United Nations has warned.
Gender discrimination, poverty and ethnicity are among the barriers that are stopping the poorest children from getting a good education, a report from Unicef, the UN's children's agency, has found.
It comes as education secretary Gavin Williamson told more than 100 ministers from around the world that a decent education should be a "universal right" not a luxury for those in the richest nations.
Mr Williamson said education for girls across the world is a subject close to the prime minister's heart, adding that the UK is "leading global action" to provide 12 years of good education to all girls by 2030.
The Unicef paper warns a lack of resources available for the poorest children across the world is "exacerbating a crippling learning crisis", as schools fail to provide a quality education for their students.
Among children in the poorest fifth of households in the world, nearly a third of girls have never been to school, according to the Unicef research.
Ten countries across Africa account for the highest disparities in education spending, with four times as much funding allocated to the richest children compared with the poorest, the research found.
In Guinea and the Central African Republic the richest children benefit from nine and six times the amount of public education funds than the poorest children.
Henrietta Fore, executive director of Unicef, said: "As long as public education spending is disproportionately skewed towards children from the richest households, the poorest will have little hope of escaping poverty, learning the skills they need to compete and succeed in today's world, and contributing to their countries' economies."
The findings were published as education ministers from 120 countries gathered for the Education World Forum in London.
Addressing the conference, Mr Williamson said: "The right to a good education should be a universal right. Not just a luxury for those living in the world's richest or most developed countries."
He added that education is "central" to removing the barriers that hold vulnerable youngsters back.
In his speech on Monday, the education secretary also confirmed the government is extending an international school exchange programme, currently used by 138 schools, focusing on poorer children.
But the National Union of Students (NUS) called on the government to instead prioritise resolving the uncertainty over the future of the Erasmus+ student exchange scheme after Brexit.
Erica Ramos, vice president for union development at the NUS, said: "All students should have access to programmes that allow them to expand their cultural knowledge, exchange cultures and experience the world regardless of age. While we welcome today's announcement, it must be backed up with a commitment to continue participation in Erasmus+."
Join our commenting forum
Join thought-provoking conversations, follow other Independent readers and see their replies