Gove: pupils know more about the Wild West than their own country
Education Secretary wants GCSE curriculum to focus more on key events in British history
Richard Garner
Friday 25 November 2011 01:00 Comments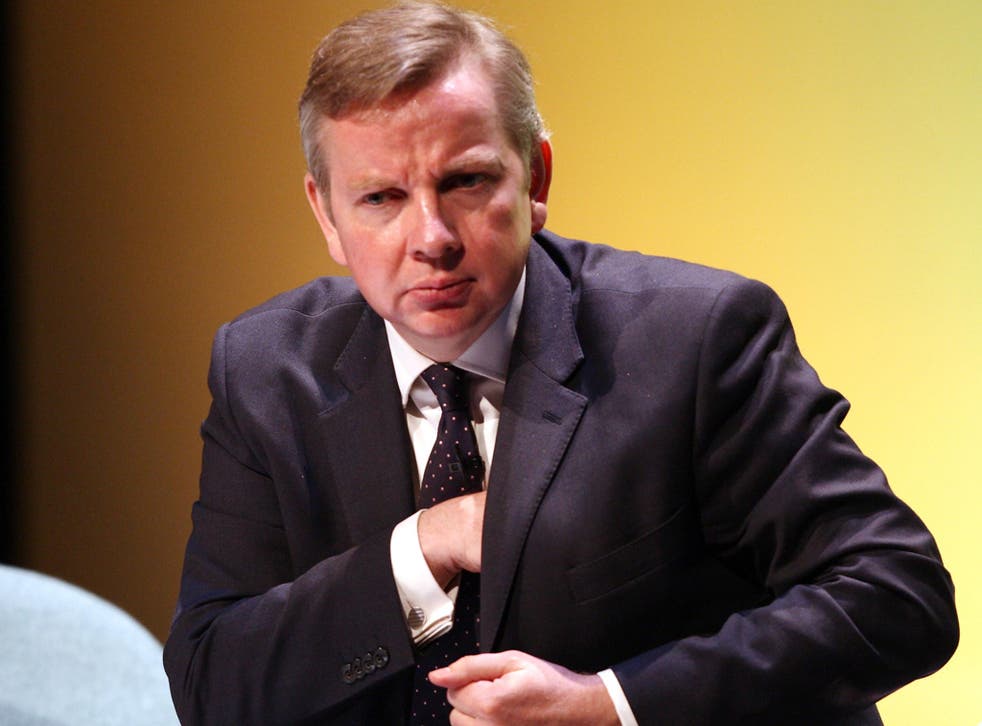 Pupils studying for GCSEs in British secondary schools know more about the history of the American Wild West than they do about their own country, the Education Secretary claimed yesterday.
Michael Gove, below, produced figures showing that pupils were far more likely to study the Wild West or the Nazis than any aspect of British history. He called for history lessons to focus more on British events so children would "take pride" in their country's history.
"I don't believe it's necessarily propagandistic to have a national curriculum broadly sympathetic to our past and our values," he said. "Of course, we don't want our national curriculum to be the scholastic equivalent of the Last Night of the Proms. But nor should it be a morale-sapping exercise in self-flagellation."
Mr Gove, who was addressing a conference of historians at University College London, said 40 per cent of pupils chose history for their GCSEs, but in the case of the AQA exam board, only 8 per cent chose to do British history. Another 48 per cent opted for the American Wild West and 44 per cent chose Germany between 1919 and 1945. A similar picture emerged at Edexcel, where only 4 per cent chose British history. "It has often been said that pupils are concentrating too much on Hitler and the Henrys [the Tudor period]," he added. "However, there is very little concentration on any of the Henrys and quite a lot of enthusiasm for the American West."
Mr Gove singled out the signing of the treaty at Runnymede ; the Glorious Revolution and the Great Reform Bill as three events that showed Britain was on the side of freedom and democracy. He also cited a survey by Cardiff University which showed that undergraduates struggled to name the British general at Waterloo; the monarch during the Spanish Armada; Brunel's profession; the name of any 19th century Prime Minister and the location of the Boer War.
On Waterloo, twice as many thought Nelson was in charge as Wellington, and nine thought Napoleon was in charge of the British. He said most students would still have gained A grades at A-level.
"There is evidence that even among those who are passionate about history, it is still the case that what they're being fed is thin gruel intellectually," he said.
Mr Gove is reviewing the national curriculum and is facing calls to make history compulsory until the age of 16.
Know your history? Take the gove test
Mr Gove singled out three key dates from British history which would help pupils develop a pride in the country's past. But can you pinpoint them all? They were:
a) The signing of the Runnymede Treaty by King John
b) The Glorious Revolution
c) The Great Reform Bill
Register for free to continue reading
Registration is a free and easy way to support our truly independent journalism
By registering, you will also enjoy limited access to Premium articles, exclusive newsletters, commenting, and virtual events with our leading journalists
Already have an account? sign in
Join our new commenting forum
Join thought-provoking conversations, follow other Independent readers and see their replies