Rich children who sit grammar school test away from local area can be advantaged, study finds
'There is also no evidence that grammar schools can help the poor as their likelihood of attending such schools is limited,' says report's author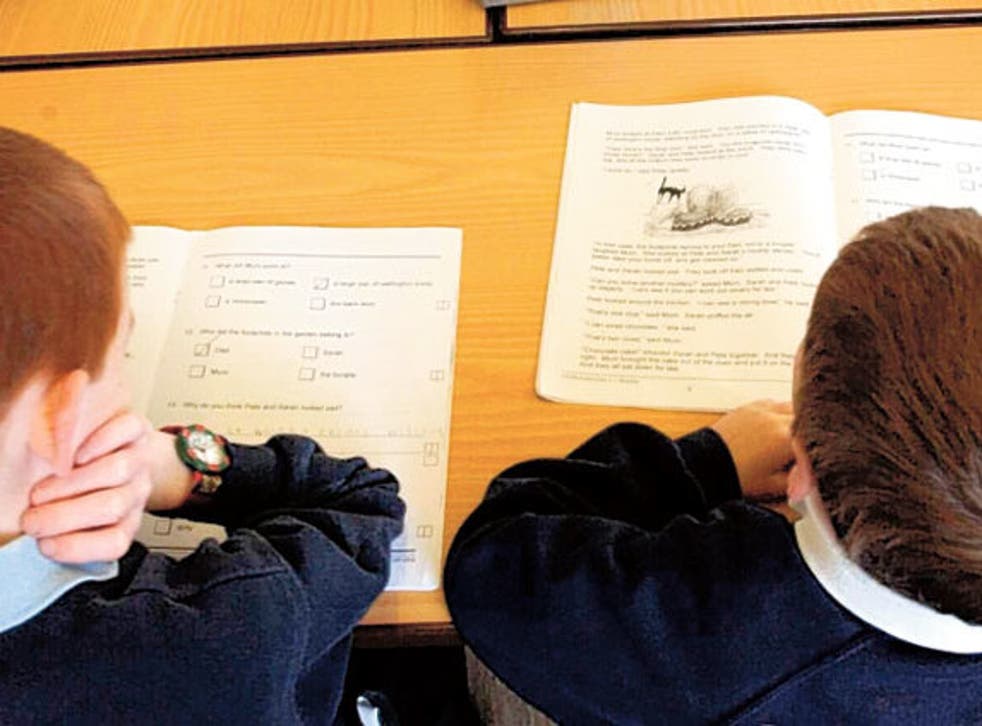 Affluent families whose children sit the 11 plus test for grammar schools in local authorities where they do not live are gaining an edge over disadvantaged pupils, new study finds.
There is no evidence that expanding grammar schools will promote social mobility by providing more opportunities for disadvantaged pupils, research from a Durham University academic says.
The varied proportion of grammar school places in local authorities – from 1.4 per cent to 37.4 per cent – has led to imbalanced grammar school opportunities for pupils from different backgrounds.
Pupils in some local authorities (LAs) – which may have fewer grammar school places – need to achieve more than twice the marks at the end of primary school than peers in other local authorities to have any chance of being admitted to a grammar school, the study finds.
Therefore, more advantaged pupils who move outside their home local authority for a place at a grammar school where the competition is less intense will benefit over their peers, the study says.
The report comes after the government announced plans to hand over £50m to existing grammar schools to help create thousands of new places in an effort to boost social mobility.
The funding has been granted despite widespread criticism which highlighted that less than three per cent of pupils in the 163 existing grammar schools in England are eligible for free school meals.
The author of the study, Binwei Lu of Durham University, said: "There is also no evidence that grammar schools can help the poor, as their likelihood of attending such schools is limited."
The study looked at England's National Pupil Database – which included more than 600,000 pupils – to show how a child's chances of going to grammar school varied depending on the local authority in which they lived, their social and ethnic background, and their attainment level at primary school.
"The imbalanced opportunities for grammar school entry among LAs, combined with the freedom to move across LAs for grammar school places, has resulted in different access levels for pupils from different backgrounds," found the report.
"This has systematically benefited a group of more advantaged pupils."
UK news in pictures

Show all 50
Ms Lu added: "Moving across LAs has become a shortcut for more affluent families to manoeuvre within the selective system, as it is not usually an option for less advantaged ones.
"While it has been frequently mentioned that coaching has given more affluent pupils an unfair advantage in grammar school selection, the result of this study reveals that a simpler but effective action for the rich would be to let their children sit the 11 plus in other LAs with more grammar school opportunities."
Grammar schools have less than a month to submit bids for the £50m fund – which minister Nick Gibb has said could fund up to 4,000 places a year. Schools will be able to access cash from September.
As part of the bids to government, grammar schools have to set out what action they will take to boost the number of disadvantaged pupils they admit following criticism of a lack of diversity.
Register for free to continue reading
Registration is a free and easy way to support our truly independent journalism
By registering, you will also enjoy limited access to Premium articles, exclusive newsletters, commenting, and virtual events with our leading journalists
Already have an account? sign in
Register for free to continue reading
Registration is a free and easy way to support our truly independent journalism
By registering, you will also enjoy limited access to Premium articles, exclusive newsletters, commenting, and virtual events with our leading journalists
Already have an account? sign in
Join our new commenting forum
Join thought-provoking conversations, follow other Independent readers and see their replies