Grammar schools plan radical admissions shake-up to attract more disadvantaged pupils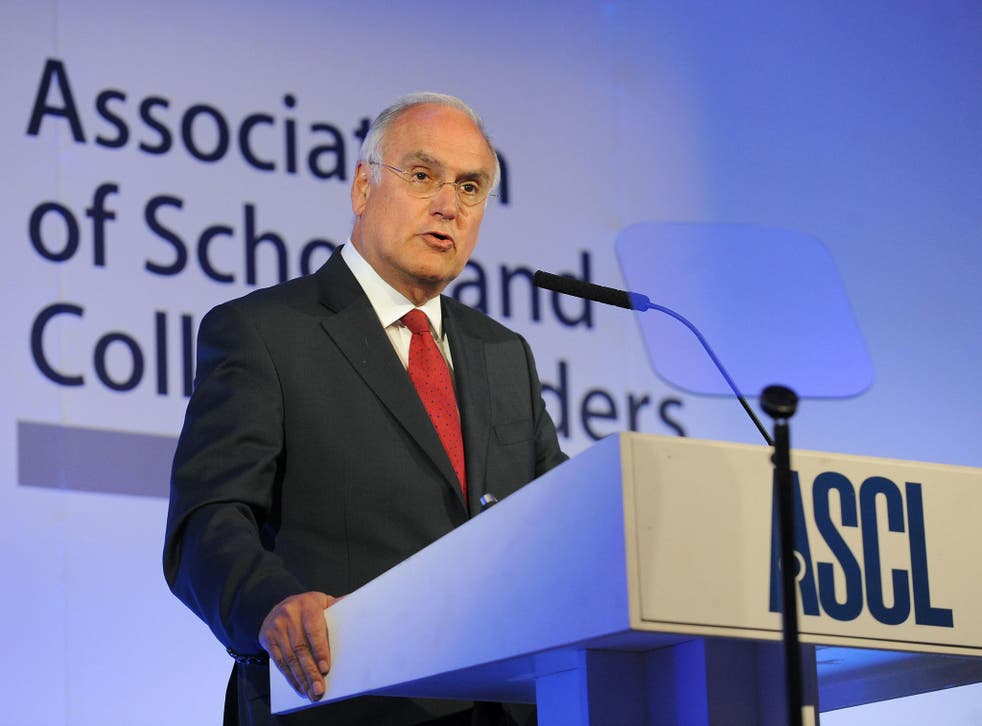 More than half the country's state grammar schools are planning radical changes to their admissions policies to give priority to pupils from poorer homes.
30 of the country's 164 remaining selective schools have already agreed the move, and another 58 are planning to do so, according to the Grammar School Heads Association.
The move follows a critical report last from education charity the Sutton Trust which said they were being monopolised by pupils from wealthier homes - with only 2.7 per cent of their intake entitled to free school meals compared to 16 per cent nationwide.
Chief schools inspector Sir Michael Wilshaw added that they were "stuffed full" of middle class children and failed to improve social mobility.
Under the changes to their admissions procedures, some will reserve places specifically for disadvantaged children while others will make a small number of extra places available to pupils from poorer homes who pass the 11-plus.
Barry Sindall, chief executive of the GSHA, told the Times Education Supplement that the new admissions rules would not mean children from middle class families being "dispossessed".
"This is reaching out at the margins in a way that won't deprive other people of a place. The real need is to raise the standard amongst free school meals pupils at Key Stage One and Key Stage Two," he said.
"What we are looking at in the meantime is what we can do to help those free school meals pupils who want to come to grammar school."
30 schools have already been given the go ahead by the Department for Education to change their admission procedures, including the seven high-performing grammar schools in the King Edward's Foundation in Birmingham which have set themselves the target of taking in 20 per cent of their pupils from those eligible for free school meals. An overall expansion of places at the schools means it will not mean a reduction in the number of places for children from better off homes.
The move comes as the National Association of Head Teachers is about to debate a motion calling for all schools - including independent schools - to give priority to those on free school meals. In the case of independent schools that have charitable status, 10 per cent of places should be reserved for the disadvantaged, the heads will argue at their annual conference in Birmingham this weekend.
James Turner, director of programmes at the Sutton Trust, said: "We welcome this announcement as an important step forward and hope it will help with some of the access issues we identified last year.
"However, admissions policies are just one part of the equation. It is vital that the tests are as unbiased as possible. Schools should also reach out to a wider group of schools and pupils if the link between income and access to grammar schools is to be narrowed."
Earlier this year Schools Minister David Laws revealed that the Government was involved in talks with grammar school heads to make 11-plus tests less "coachable", to avoid middle class parents gaining an advantage through being able to afford private coaching.
Register for free to continue reading
Registration is a free and easy way to support our truly independent journalism
By registering, you will also enjoy limited access to Premium articles, exclusive newsletters, commenting, and virtual events with our leading journalists
Already have an account? sign in
Register for free to continue reading
Registration is a free and easy way to support our truly independent journalism
By registering, you will also enjoy limited access to Premium articles, exclusive newsletters, commenting, and virtual events with our leading journalists
Already have an account? sign in
Join our new commenting forum
Join thought-provoking conversations, follow other Independent readers and see their replies