Grammar schools widen gap between rich and poor
New study demonstrates long-term harm to those who miss out on places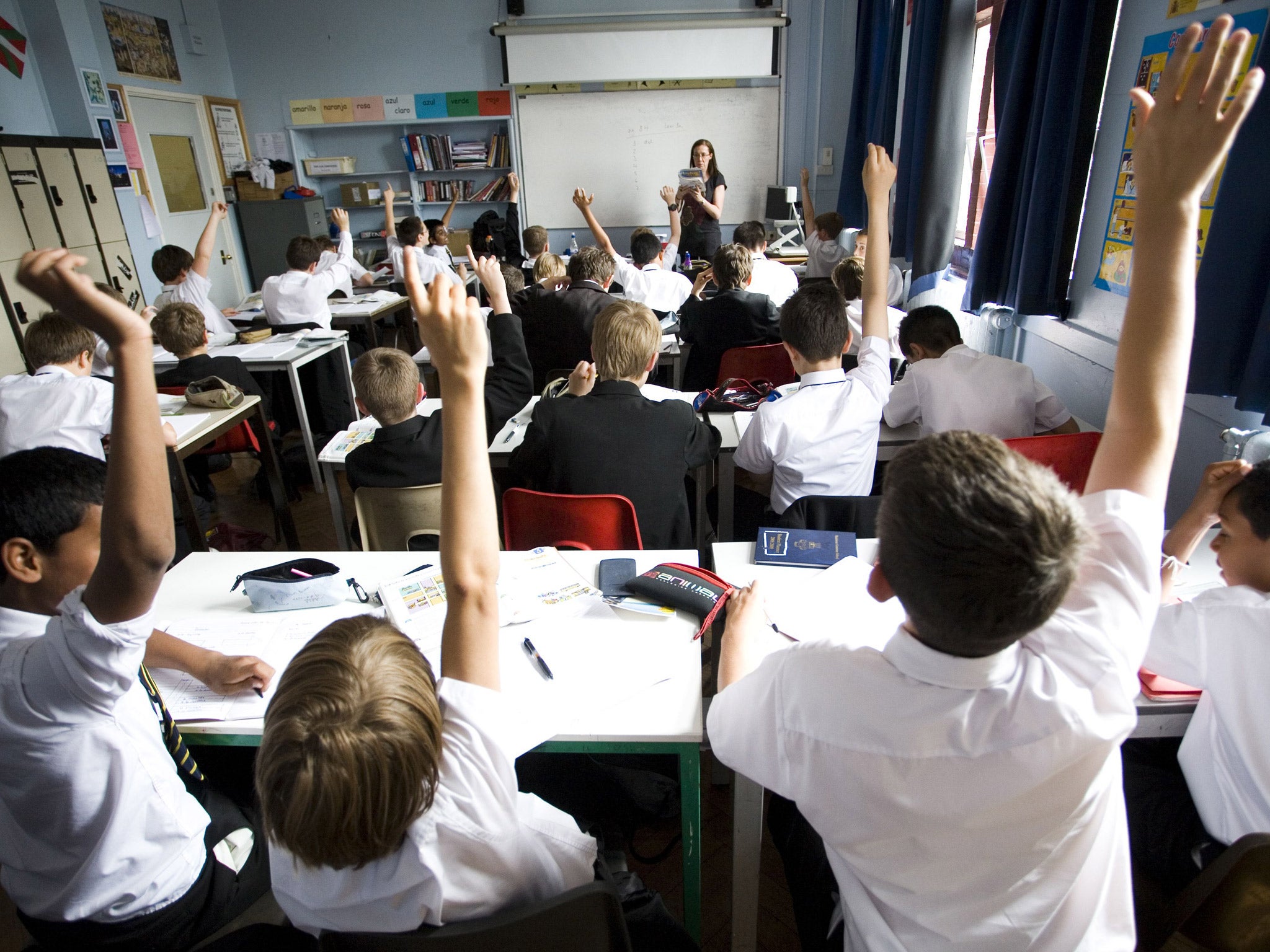 Grammar schools contribute to social inequality and lead to a widening of the income gap between rich and poor, according to new research.
The study represents the starkest evidence yet of the long-term harm suffered by those who miss out on grammar school places – as well as of the impact of selective education on the communities where it has been preserved.
It found that in areas with a grammar school system, top earners are likely to earn £16.41 an hour more than those on the lowest incomes, or the equivalent of around £30,000 a year based on a typical 35-hour week.
In those areas where the education system was fully comprehensive, the salary gap was just £12.33 – a quarter less. High earners from grammar school areas were better off by £1.31 per hour on average than top earners born in similar comprehensive authorities.
Researchers from the University of Bristol, the University of Bath and the Institute of Education, University of London, who carried out the analysis said that failing to pass the 11-plus left pupils at an "immediate disadvantage" in terms of their future earnings.
The figures – which challenge claims that grammar schools help boost social mobility – were based on the average pay of the top and bottom 10 per cent of the workforce among a sample of 2,500 people born between 1961 and 1983. It found the lowest earners from areas with selective schools received significantly less than those in non-selective areas.
Professor Simon Burgess from the University of Bristol, who led the research, said the inequality could be explained by the quality of teaching.
"Selective schooling systems sort pupils based on their ability, and schools with high-ability pupils are more likely to attract and retain high-quality teaching staff," Professor Burgess said.
"This puts pupils who miss out on a grammar school place at an immediate disadvantage. In addition they will be part of lower-ability peer groups, which also affects their chances of succeeding at school," he added.
There are currently 164 English grammar schools which survived the drive towards comprehensive education in the 1960s and 70s. Kent boasts the highest number of grammar schools followed by Buckinghamshire and Lincolnshire, although there are significant numbers in Trafford, Birmingham and Essex. Nearly all London's grammar schools were abolished, with those surviving confined to the outer boroughs.
Earlier this month more than half of grammar heads said they were preparing to revise admission procedures to increase the number of children from low-income families attending. Research by the Sutton Trust showed that just 2.7 per cent of places went to children receiving free school meals compared with 16 per cent in all secondary schools.
It followed growing criticism of the system, including by the Ofsted head Sir Michael Wilshaw, who said grammar schools did nothing to promote social mobility, describing them being "stuffed full of middle-class kids".
James Turner, director of programmes at the Sutton Trust, said: "Whatever your views on selection, grammar schools are a feature of our education system, so the priority must be to ensure they are opened up to bright pupils from low and middle-income backgrounds."
The Education Secretary, Michael Gove, is a strong supporter of the schools which achieve the highest levels of academic success and are massively oversubscribed. However, he was forced to block attempts to establish the first new grammars in half a century in Kent last year following legal advice from civil servants.
For the study, a local education authority was defined as selective if more than 20 per cent of its 13-year-olds were assigned their school place by selection. The researchers found that, while average earnings in the areas were very similar, low-paid women in grammar school towns were worst remunerated – the legacy of a policy under which more girls than boys went to secondary modern schools, it was suggested. The researchers analysed information gathered by Understanding Society, a study following the lives of people in 40,000 UK households.
A 2013 study by academics from the Institute for Fiscal Studies, the University of Cambridge and York University found that more than four times as many of the 22,000 Year Seven entrants into grammar schools each year were likely to come from private schools, compared with those on free school meals.
A recent Freedom of Information request showed that leading grammar schools receive 14 applications for each place. Such is the competition that schools have grown increasingly concerned over the use of coaches to help children to pass selection tests, forcing heads to introduce so-called "tutor-proof" exams. Critics such as Fiona Millar of the Local Schools Network, however, questioned whether this was possible.
Join our commenting forum
Join thought-provoking conversations, follow other Independent readers and see their replies