Growing number of teachers and pupils caught cheating in exams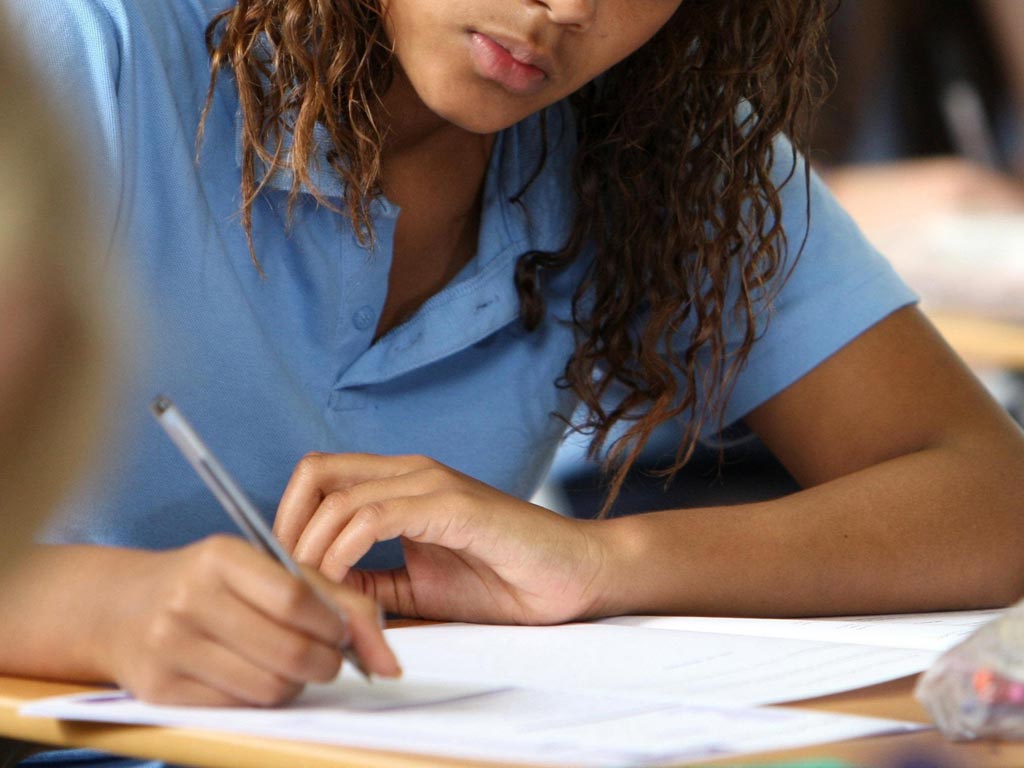 A growing number of teachers, pupils and schools were caught cheating in this year's GCSE, AS and A-level exams, according to official figures published on Wednesday.
The rise was most dramatic amongst teachers with 97 suffering penalties this year compared with just 60 in 2012 - an increase of 62 per cent. However, the number of penalties imposed on pupils also went up 1.6 per cent to 2,590 and - against schools - by four per cent to 135.
All this is against a seven per cent reduction in the number of scripts submitted for the exams this year, said exams regulator Ofqual.
A total of 23 teachers were suspended from involvement with exams as a result of malpractice - while the most common penalty was a written warning.
"Most of these penalties were issued as a result of school or college staff giving inappropriate assistance to candidates (59 cases)," said the report. The second most common cause for issuing a penalty was for entering the exam room to coach or prompt candidates - or allowing them to continue working for an extended period beyond the official finishing time.
While this year's rise in complaints against teachers is significant, it makes it the second highest figure for complaints in the past five years - pipped two years ago when there 101 complaints but when a higher number of exams taken.
The figures show that taking an unauthorised object into the exam room - in most cases, a mobile 'phone - was still the most likely cause of pupil malpractice. However, the numbers caught in this way have consistently fallen during the past four years from 1,377 to 814.
On the rise is plagiarism - copying from other candidates, collusion and misuse of technology - up from 415 cases to 515 - and including inappropriate or obscene references in exam scripts - up 71 to 321,
A total of 1,368 pupils were deducted marks as a result of cheating - while a further 498 faced disqualification from qualifications or units of qualifications. In addition, a further 724 were given a written warning.
"The penalties for candidate malpractice vary depending on the type of offence," said the report. "For example, candidates who bring a mobile 'phone into an exam room but do not have their 'phone at their desk might receive a warning whereas candidates found using a mobile 'phone during an exam might be disqualified from the unit or the qualification in that exam series."
However, Ofqual added that instances of malpractice "remained extremely rare" - adding the 2,590 penalties amounted to 0.019 per cent of the total papers marked.
Glenys Stacey, Ofqual's chief regulator, said that malpractice "remains a big concern". "It is not always identified and identified malpractice is not always reported," she added, "so the figures cannot ever present a complete picture. Where we can we are reducing the opportunities for malpractice, so as to protect standards."
Meanwhile, the number of candidates given special consideration during this summer's exams rose by 10 per cent to 374, 700. These included candidates who were awarded extra marks because they were disadvantaged in some way during the exam - or awarded a grade when they had a good reason as to why they could not be present for the exam.
Join our commenting forum
Join thought-provoking conversations, follow other Independent readers and see their replies