How young is too young? Ofsted inspector suggests children should start school at two
Starting children this young could eradicate the effects of poverty on their performance
Richard Garner
Monday 04 November 2013 17:44 Comments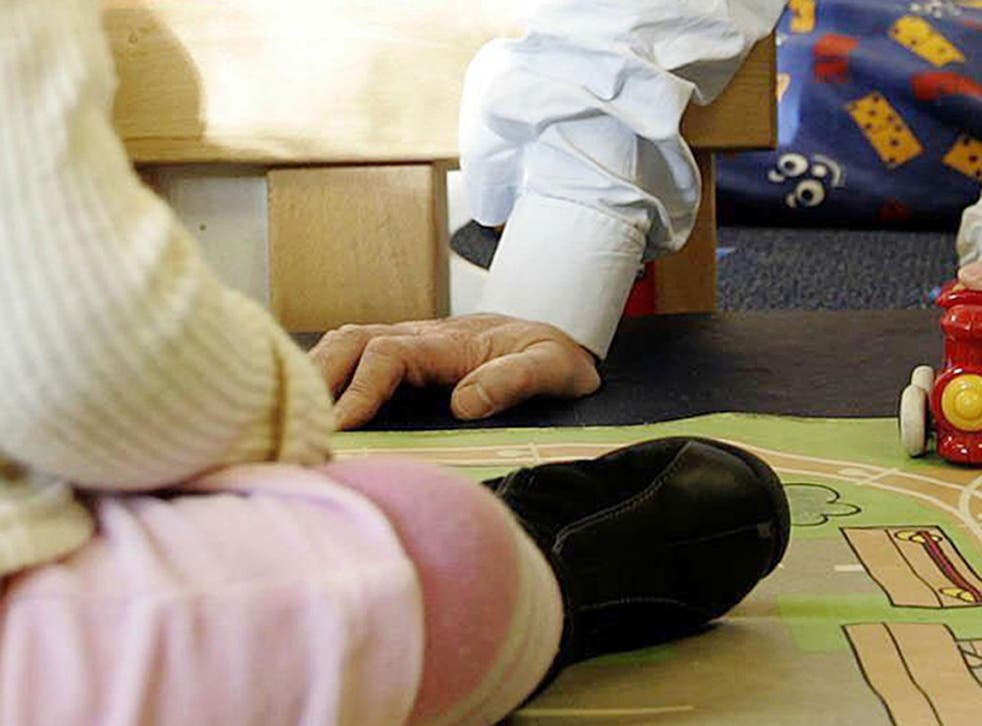 Children should be admitted to school from the age of two to eradicate the effects of poverty on their performance, a senior Ofsted officer said yesterday.
Baroness Morgan, who chairs the education standards watchdog, called for a network of academies for two to 18-year-olds to be set up around the country so that children from poorer homes were ready for school at the age of five.
At present, they are already 19 months behind their more affluent peers when they start compulsory schooling at the age of five.
She chose an event staged by the ARK academy chain to mark 10 years of the academies movement, to set out her vision for the future, saying targeting disadvantaged under-fives had to be "the next big, bold, brave move" in the education agenda.
"Poor under-fives are still 19 months behind their affluent peers when they start school at five," she said. "What a dire start to their educational lives.
"They have low level skills, they're not ready to learn at school. Weak parenting, low educational attainments of their parents, poor diet and poor housing all affect the gap between the affluent and disadvantaged as groups."
Baroness Morgan said the education system collectively "haven't really taken a grip of this problem". Efforts to conquer disadvantage had been targeted on children from the age of five upwards. "We haven't got much improvement in provision for the under-fives," she added.
She said the next "brave" move in education should be to tackle "geographical unfairness" and a "big, bold, brave move on the under-fives agenda to target the funding on those who will benefit most".
"We have got to learn from the lessons we now have in London," she added. Performance had increased dramatically as a result of initiatives like the Teach First scheme - recruiting the brightest graduates to inner city schools. As a result, while 59 per cent of pupils on free school meals obtained five A* to C grade passes at GCSE including maths and English.
Baroness Morgan also argued that the "pupil premium" - which gives schools extra funding for every pupil they admit on free school meals - should be extended to cover under-fives provision.
Her comments come as Ofsted launched a shake-up of nursery and preschool inspections in the wake of evidence that 157,000 under-fives are placed in setting which do not deliver a good standard. Ofsted is warning settings could lose their registration - and effectively close - if they fail to improve.
ARK said four of its 27 academies were already offering places to three to 18-year-olds as part of an attempt to eradicate disadvantage in education. The majority of its primary academies have nurseries attached.
A spokeswoman for the Department for Education said: "We know that teacher-led early-years education has a positive impact on children - especially on those from low income families.
"That was why ministers were making it easier for schools take children at that age by removing the need for them to be registered by Ofsted and providing 15 hours of free education for 240,000 of the poorest two-year-olds."
At the seminar, John Coles, director of United Learning - another major academy chain, said that - while academies had improved at a faster rate than other schools - there was still some unevenness in performance.
What evidence there was of improvement was not down to new buildings or innovative use of their freedoms (from local authority control). Every successful education system in the world was indebted to the quality of its teachers and leaders.
Lucy Heller, from ARK, added that the structure by itself would not transform anything. It was up to individuals to make the best use of the structure.
She called for an end to the "phoney war" between teachers and the Government.
She said: "The current Government has a huge base of natural supporters but they're sometimes alienating them by the language they use - particularly in relation to teachers.
"It is time for a period of calm and consolidation."
Register for free to continue reading
Registration is a free and easy way to support our truly independent journalism
By registering, you will also enjoy limited access to Premium articles, exclusive newsletters, commenting, and virtual events with our leading journalists
Already have an account? sign in
Join our new commenting forum
Join thought-provoking conversations, follow other Independent readers and see their replies