Hundreds of pupils missing from registers in Tower Hamlets and Birmingham schools – with fears they could fall prey to 'extremist ideologies'
Ofsted made no-notice inspections in each area after the Trojan Horse scandal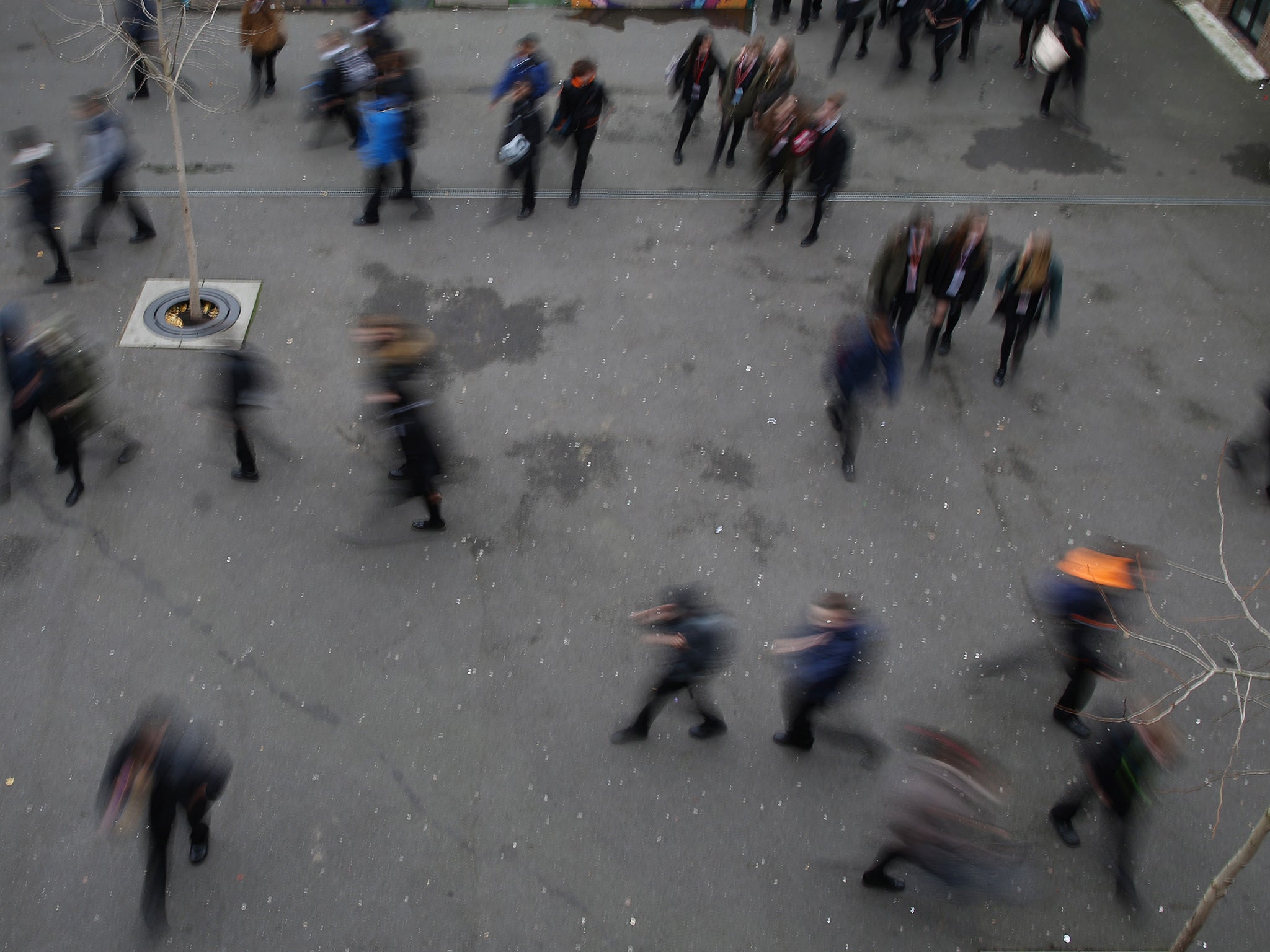 Hundreds of pupils have disappeared from school registers in Birmingham and Tower Hamlets in east London - potentially placing them at risk of falling prey to extremist ideologies.
Education standards watchdog Ofsted sanctioned a series of no notice inspections on seven schools in each area in the wake of the Trojan Horse scandal - where a number of schools faced the threat of a take-over by hardline Islamists.
The swoop revealed the schools had little or no information about the destinations of some 357 pupils who had left the schools between September 2013 and June 2015. The number of teenagers whose whereabouts are unknown will be much greater once the rest of the country is taken into consideration, inspectors believe.
In a letter to Education Secretary Nicky Morgan, chief schools inspector Sir Michael Wilshaw warned: "We cannot be sure that some of the children whose destinations are unknown are not being exposed to harm, exploitation or the influence of extremist ideologies."
He said inspectors found schools often did not record a destination for pupils. "In many cases, schools only noted very generic reasons for a pupil being removed from the register," he added. "Examples of this included 'gone to live with grandparents', 'moved to Manchester', 'gone back to Libya' or, in a number of cases, simply 'moved abroad'"
Sir Michael voiced concerns from the inspectorate that "potentially high numbers of pupils" had been written off school registers with little or no information about what had happened to them.
He said he considered the lack of information to be "a serious safeguarding issue", adding: "It is an issue which I believe has wider implications for schools and local authorities."
The schools subjected to the sudden inspections, he said, were in the main, not those identified as causing concern in the original inspections triggered by the Trojan Horse affair - so called because of a letter purporting to show details of an attempt by Islamists to take over schools.
"I believe that the regulations relating to in-year transfer, which date back to 2006, need to be urgently reviewed and considerably strengthened," Sir Michael said.
"They should take account of our heightened awareness of the risks that some young people face, such as female genital mutilation, forced marriage, child sexual exploitation and falling prey to radicalisation."
"It is vital that we have a much more accurate understanding of the whereabouts of children after they are deleted from the admissions register. There should be a requirement for headteachers to collect and record more detail about onward destinations."
Two years ago, a nationwide survey by Ofsted revealed up to 10,000 school age pupils were missing from school registers and in danger of becoming "invisible" to the authorities. However, Ofsted was at pains to point out many who were being educated at home.
Last night the Department for Education said it was taking "immediate action" to strengthen the current regulations governing the information schools should collect when a pupil is taken off the register.
"It is vital local authorities failing in this area take immediate action to establish the identities of children missing education and we are working with them to improve their approach so that children are kept safe from harm," said a spokeswoman.
Under the current guidance, schools have a duty to inform the relevant local authority when they delete a pupil from the admissions register, A revision of the guidelines will draw attention to the importance of schools complying with this duty.
School lunches around the world
Show all 9
Meanwhile, a review of the 21 Birmingham schools inspected as a result of the Trojan Horse affair and seven schools in Tower Hamlets - where safeguarding problems were also found - revealed that "the picture is improving slowly".
However Sir Michael warned that at one Birmingham school - Park View - the quality of teaching was suffering as a number of staff had been suspended or assigned to supervised duties as a result of actions unearthed during the Trojan Horse investigation. As a result, the school had been unable to make fulltime appointments to key posts.
Sir Michael warned that - despite the progress - "I remain concerned that the malign elements that conspired to destabilise several schools may seek to exploit any perceived weakness in leadership or governance".
Labour's Shadow Education Secretary Tristram Hunt described Sir Michael's comments as "deeply troubling".
"At a time where there is justifiable concern about extremism, the Government is clueless about the whereabouts of these children" he added. "We need to protect children from radicalisation – we cannot tolerate so many simply dropping off the radar."