Independent school pupils more likely to get extra time in exams than state school peers
The disparity is said to be a result of the readiness of fee-paying schools to find students entitled to the special measure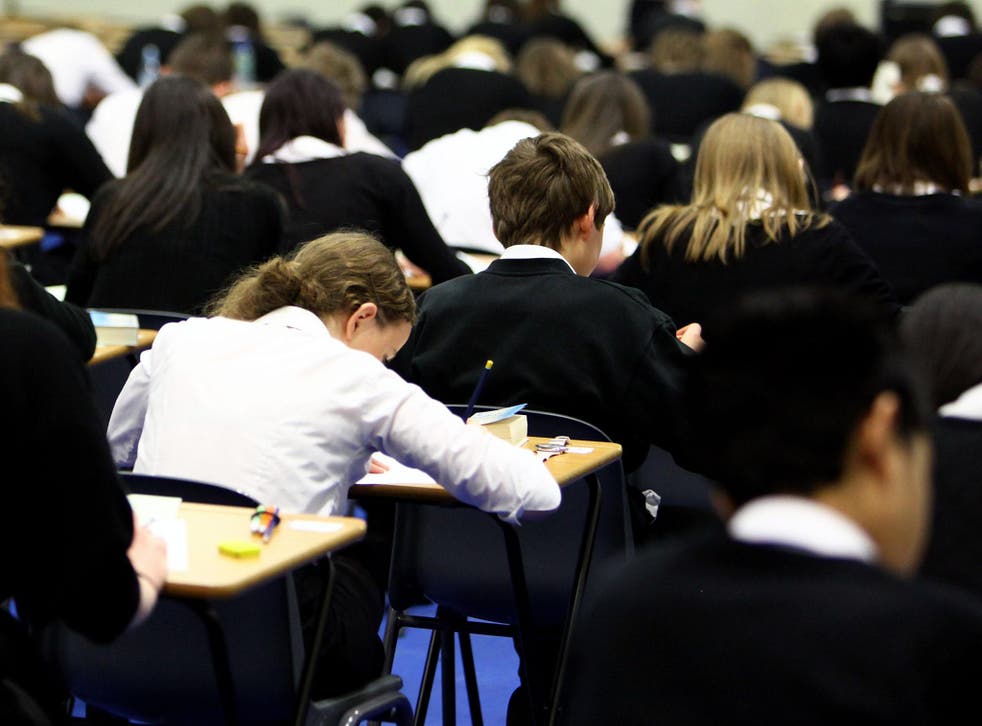 Independent school pupils are significantly more likely to receive extra time to complete their exams, analysis of last year's GCSE and A-level entries has revealed.
One in five students at the fee-paying schools received the special consideration, compared to fewer than one in eight pupils from state schools.
Extra time can granted for a number of reasons - including dyslexia and special educational needs – and is given to candidates on a case by case basis.
But exams watchdog Ofqual suggested the difference could be because independent schools are more ready and able to find students entitled to more time.
HMC, a group representing independent schools, said the higher rate was down to "proper resourcing" which it said "can be lacking in state maintained schools".
Students receiving extra time will typically have more than three hours to complete a two-and-a-half hour exam.
The system has faced previous criticism, including claims that better resourced schools may be more likely to receive the measure, which is available as part of rules to ensure a level playing field for exam candidates.
Analysis by BBC Radio 4's Today programme found that last year extra time was awarded to more than 27,000 independent school students taking GCSE and A-level exams - representing nearly 20 per cent of all candidates in the sector.
UK news in pictures

Show all 50
In state institutions, around 200,000 students received extra time, equating to less than 12 per cent of all state sector students taking the exams.
Speaking on the programme, Peter Hamilton, headteacher at the Haberdashers' Aske's boys' school, said the figures represented a "good news story".
He said: "For a long period of time, people have been getting better and better at identifying pupils' special needs.
"It's a wonderful thing we're now noticing some of these problems and beginning to get pupils to get fairness when they sit their examinations."
But Lucy Powell, the former Labour shadow education secretary, described the difference as "alarming".
"I don't know what the levels should be and what I think is worrying, in fact probably alarming, is the discrepancy between the independent sector and the state school sector," she said.
The total number of students awarded extra time in England, Wales and Northern Ireland has increased every year since 2011.
​Ofqual has previously introduced measures to try to reduce requests for so-called Access Arrangements, following claims the system was being abused.
The Joint Council for Qualifications (JCQ), which represents the UK's biggest exam boards, said it was important the arrangements were approved only for those who needed them.
In a statement, the body said: "There's a rigorous process to ensure this, including annual inspections, and we review this process every year.
"Fairness is ensured by the process being the same, irrespective of location or type of school or college."
Join our new commenting forum
Join thought-provoking conversations, follow other Independent readers and see their replies