Landmark sex segregation ruling raises 'serious questions' for future of faith schools, warns expert
'We obviously have de facto gender segregation in a number of faith schools in Britain and I think it is more than possible to say that does not prepare students for life in modern multicultural Britain'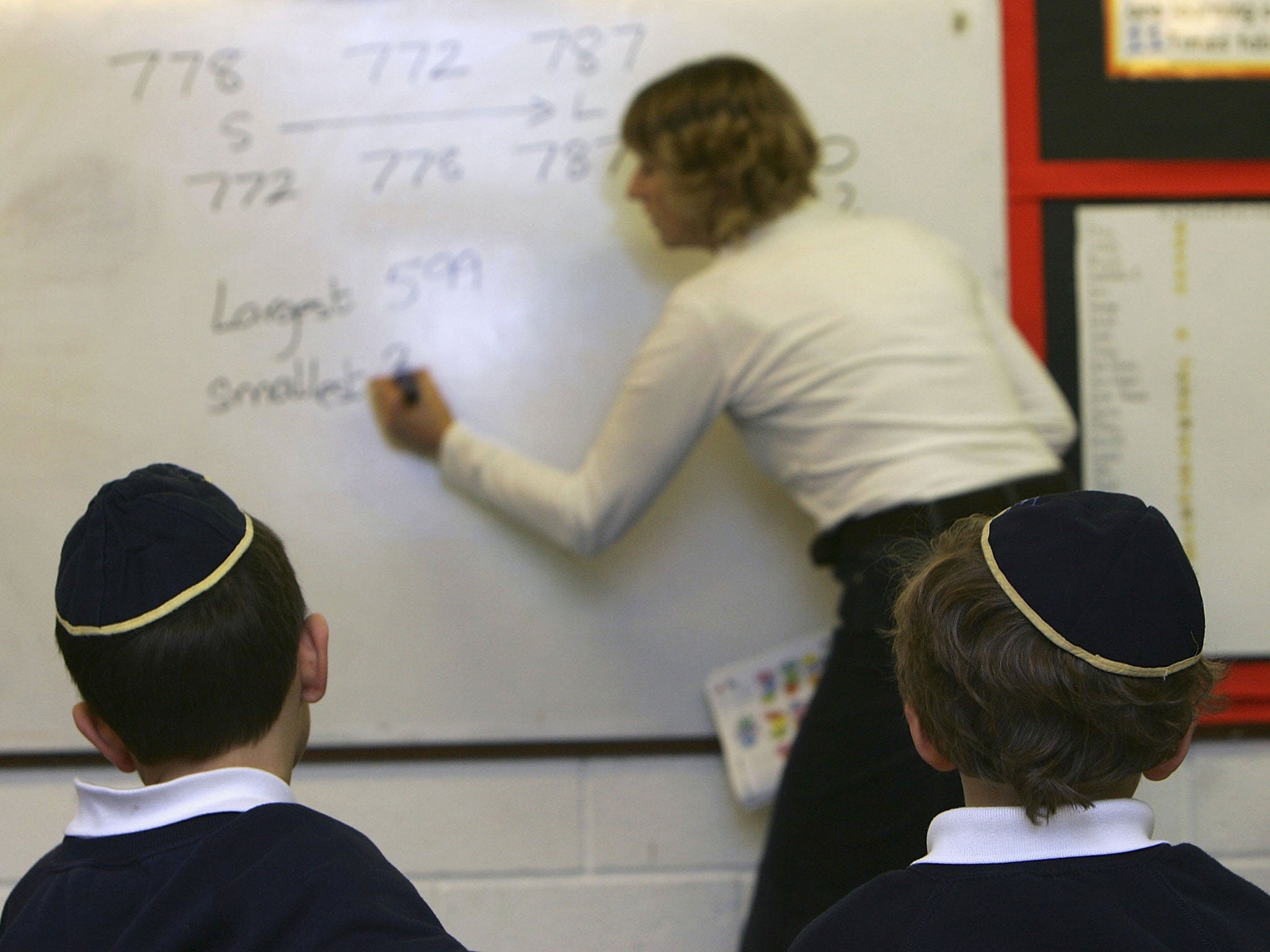 A landmark ruling that found segregating boys from girls in a mixed school constitutes unlawful sex discrimination raises "serious questions" for the future of faith schools, an expert in community cohesion has warned.
Court of Appeal judges found separating pupils at the mixed-sex Al-Hijrah school in Birmingham caused detriment and less favourable treatment for both male and female pupils by reason of their gender.
Professor Ted Cantle, director of the Institute of Community Cohesion, said the judgement was likely to have far-reaching consequences for how schools justify the way they are preparing pupils for life in "modern multicultural Britain".
He said sex segregation is relatively uncommon in co-educational faith schools, but believes the ruling will likely have a greater impact on single-sex establishments.
"We obviously have de-facto gender segregation in a number of faith schools in Britain and I think it is more than possible to say that this does not prepare students for life in modern multicultural Britain," he told The Independent.
"It's not difficult for schools, they have to be proactive, they have to look at the experiences of their pupils and it will fundamentally challenge some of the more conservative views of certain faiths."
Professor Cantle said single-sex faith schools can prevent community cohesion when students have limited interaction with the opposite sex outside of school.
"I don't think there is a problem with single-sex schools where the students actually have an experience of gender relationships within the wider community," he said.
"The real problem is for children who go to single-sex schools and do not have any relationship within their own communities. In other words, the school is reinforcing the gender segregation they are already experiencing."
He believes the ruling has set a precedent for prioritising a broad educational experience over religious tradition.
"Parents have to accept that, if their children are going to a state-funded school, the state is under duty to provide a wide education," he said.
"Schools have to take pupils out of their home and community life and I'm afraid the only way parents could avoid that is by sending them to private schools."
Ofsted placed Al-Hijrah school into special measures last June after it claimed dividing classes was discriminatory.
But a High Court ruling last year found inspectors were wrong to penalise on the basis of an "erroneous" view that segregation amounted to unlawful discrimination.
Three Court of Appeal judges have now unanimously overturned the previous ruling, finding the complete segregation of classes to be contrary to the 2010 Equality Act.
"It is common ground that the school is not the only Islamic school that operates such a policy and that a number of Jewish schools with a particular Orthodox ethos and some Christian faith schools have similar practices," they said.
Humanists UK education campaigner Jay Harman said the organisation had raised the issue of gender segregation in faith schools in the past and that the ruling was welcome.
"We're glad that this practice has finally been deemed unlawful. Segregation of this kind within schools reinforces damaging gender stereotypes and does nothing to promote equality and respect between boys and girls," he said.
"This is especially true given the historic place of women within certain religious communities. The court is absolutely right to identify this as discrimination, and we look forward to seeing Ofsted condemn such discrimination at other religious schools throughout England."
The ruling comes after a report published by social integration charity The Challenge revealed that in 2016, more than a quarter of primary schools (26 per cent) and about two fifths (40 per cent) of secondaries were ethnically segregated.
Nearly three in 10 primary schools (29.6 per cent) and more than a quarter of secondary schools (27.6 per cent) were found to be split by social background.
Faith schools were more ethnically segregated than those of no faith (29 per cent against 25 per cent) when compared with neighbouring schools, the study found.
Religious primary schools overall were more likely to have a wealthier student population, with more than one in four (27 per cent) having significantly fewer disadvantaged pupils than other nearby schools, compared with 17 per cent of non-faith primaries.
The difference was especially pronounced in Roman Catholic schools.
Join our commenting forum
Join thought-provoking conversations, follow other Independent readers and see their replies