Jacqueline Wilson: 'Spelling is not something that seems to be taught at schools'
Susie Mesure Comments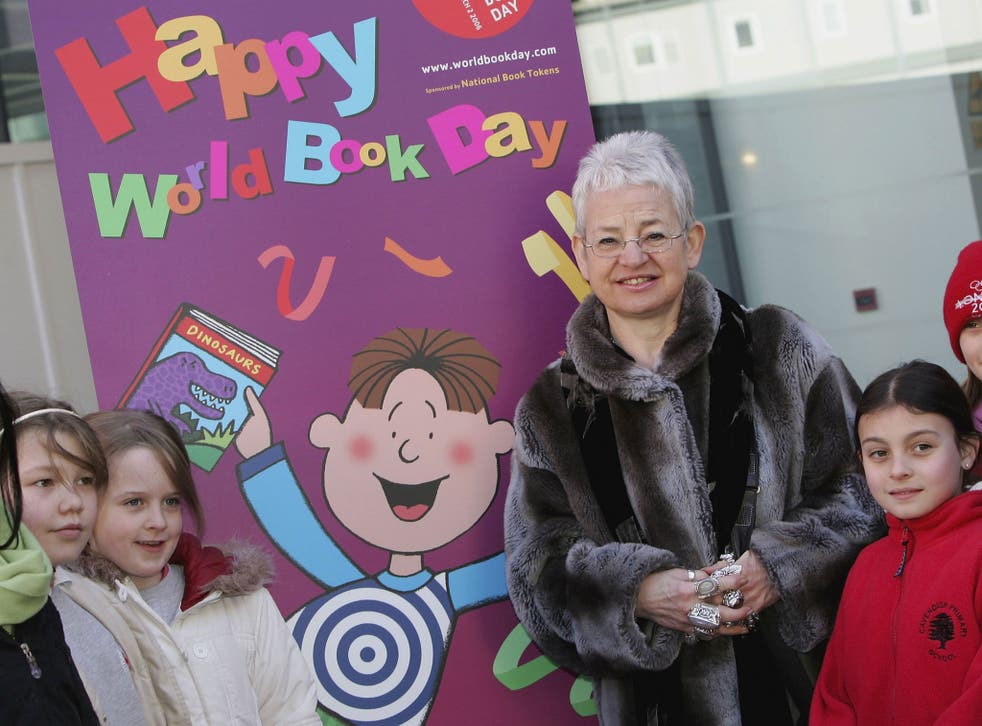 Tracy Beaker author Jacqueline Wilson has criticised the language skills of British schoolchildren – revealing that her young overseas fans write more eloquent English than UK kids.
The best-selling author, who receives hundreds of fan letters each week, told The Independent that children from Eastern Europe, Spain and Portugal all had better spelling and grammar than British children.
"They're writing in English, and apologising for their English, yet these letters will be more grammatical and spelt more properly than [those from] our own children. It's quite extraordinary." Around 90 per cent of children who write to her cannot even spell Jacqueline correctly, she said, adding that standards had slipped in the two decades that children had regularly written to her.
"Spelling doesn't seem to be something that happens [at school]. I don't think it is being taught." Many children didn't even bother to try to write properly, resorting to "text language", she added. "Sometimes it is unintentionally and sweetly funny. [They will say] 'I want to be a famos ritter'," Wilson said. "They think all you have to do is finish a book and then it takes off and you have a movie deal."
The author, who became Dame Jacqueline in 2007 in what was a first for a children's author, is one of Britain's most popular writers thanks to the success of her breakthrough novel The Story of Tracy Beaker in 1991. It is Tracy's defiant behaviour that makes some parents lament the character's creator, but Wilson is unperturbed, saying she isn't worried what adults think about her work. She does, however, clear up one misconception: "There are no drugs and no sex, ever."
She is known for tackling tricky subjects, from broken homes and adoption, to physical abuse and bereavement, all topics that were missing from the children's books she read when she was little. But she says some topics are taboo given that girls as young as six might read her books.
"If I were writing for mid-teens and dealing with relationships, I'd try terribly hard, but hopefully not in a didactic way, to show girls there is more to life than getting a boyfriend and that it's maybe not such a terribly great idea to have lots of sex when you're not in a proper committed relationship because in the long term it won't be particularly enjoyable or fulfilling."
Although her books are most popular with girls, largely because they are usually told through a female first person, Wilson willingly wades into the contentious issue of gender-based marketing. "The difficulty is a lot of my books have been published with pink covers. You have to be a very secure-in-yourself little boy to be seen publicly reading a book with a pink cover although boys [who read them in school] seem to enjoy them as much as girls.
"I would always much sooner my books weren't pink. But WH Smith says if a book is pink then it sells twice as many copies."
The author also discussed the fact that she is poised to join the waiting list for a kidney transplant and will shortly have to start dialysis. The procedure will leave her unable to write for five hours every two days, because the fistula she had to have inserted is in her right arm.
Wilson added that today's parents don't always appreciate the appeal of "simple old-fashioned things" such as going out and having picnics, adding: "That's something children enjoy."
Picnics are a big feature of her latest book, Four Children and It, which is a modern-day retelling of the classic E Nesbit story Five Children and It. This week, to mark 155 years since Nesbit's birth, Wilson will be joined by around 100 schoolchildren in the grounds of Well Hall, where Nesbit used to live, for a picnic and live webcast hosted by Simon Mayo.
Teachers and librarians can register classes to watch Jacqueline Wilson's live webchat on 9 May at www.puffinvirtuallylive.co.uk.
Register for free to continue reading
Registration is a free and easy way to support our truly independent journalism
By registering, you will also enjoy limited access to Premium articles, exclusive newsletters, commenting, and virtual events with our leading journalists
Already have an account? sign in
Join our new commenting forum
Join thought-provoking conversations, follow other Independent readers and see their replies