Jonathan Goddard: Meet the man using rap to make Latin a hip new subject
The Latin Programme is a pioneering charity which believes that the language is the best way of improving children's English grammar
Sarah Cassidy Comments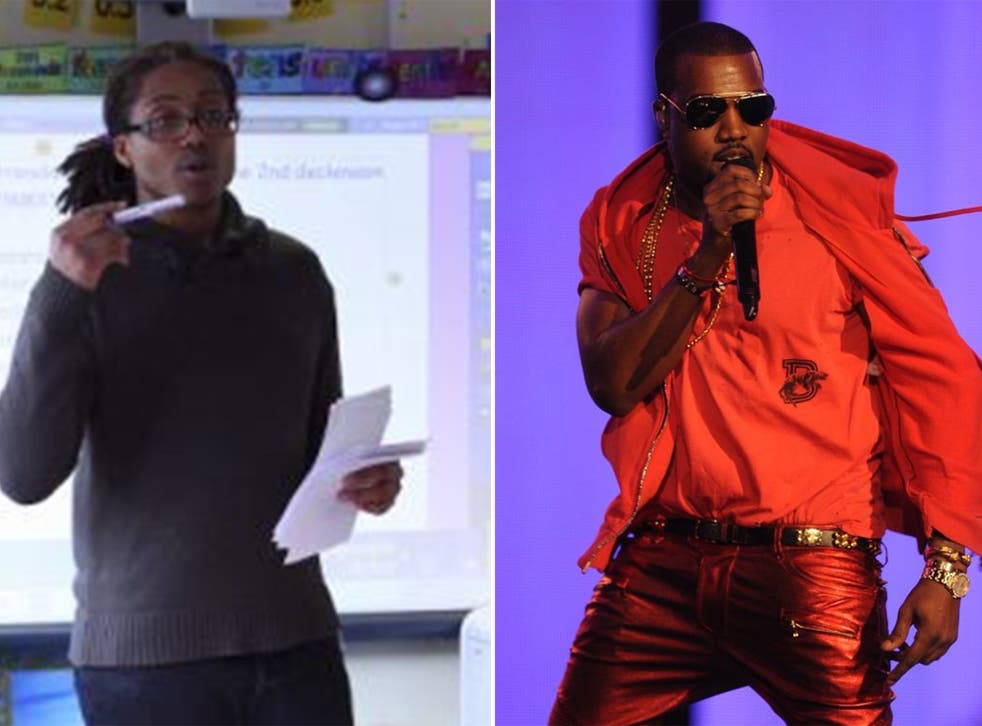 Rapper Jonathan Goddard is using his skills to motivate his students in a classroom in a deprived area of London. The children, some as young as eight, are rapping, singing and gesturing in unison, but the language they're using isn't English. It's Latin.
The groundbreaking approach, using a language more closely linked to Virgil and Ovid than Jay Z and Kanye West, is designed to teach children how to conjugate verbs and grasp complex grammatical rules using the classical language as a conduit.
Welcome to Latin as taught by The Latin Programme, a pioneering charity which firmly believes that the ancient classical language is the best way of improving children's English grammar. It has been teaching Latin since 2007, and now works with around 1,100 children in 11 schools across the capital. In 2013, all the pupils who had been through three years of the programme left primary school having achieved the required standard in English SATs.
A spokeswoman for the charity said: "We use Latin to improve literacy because it is the most orderly, logical, disciplined, structured, systematic, consistent grammar in existence. Latin is also the base of half of the English language. Thus, learning Latin dramatically broadens students' vocabulary. Our fun yet rigorous approach combines classical Latin with modern English and is proven to boost literacy scores in primary school students."
In "The Noun Song", written by Mr Goddard, the children chant lines such as: "A noun is a person, a place or a thing, like David Beckham, Peckham or bling."
In "The Case Song", they use arm gestures as they learn about the accusative, genitive and dative cases.
Mr Goddard, 34, said: "I think these methods work well for all children. I do private tuition with kids from some of the top prep schools and it really helps them understand things they've not grasped at school. Using rap lets us tackle complex concepts quite easily.
"We teach very little background. A lot of Latin programmes spend a lot of time on Roman history and relatively little on the language. I think that's because Latin teachers are normally classics graduates who have spent five years studying it. But that doesn't resonate with me.
"We don't shy away from the rigorous formal grammar and use explicit nomenclature right from the start, making sure they understand how that system maps on to other languages."
The charity hopes to expand into more schools, but said that its plans had been hampered by a "dearth of experienced teachers" and warned that young classics graduates are often not the right people to bring the subject alive for pupils in inner-city primary schools.
Zanna Wing-Davey, executive director of The Latin Programme, said: "We struggle to find appropriate teachers. While there are a number of classics graduates interested in teaching, few have any classroom experience and even fewer have the skills to engage, excite and hold the attention of young children, manage a classroom and respond to mixed-ability classes."
The charity is launching its own teacher-training programme this week in an attempt to transform charismatic individuals who know a little Latin into confident teachers of the subject within six weeks. It found that its best teachers were those with the charisma and life experience to hold the interest of the class. Rappers, actors and story-tellers succeeded where graduates with Latin qualifications struggled.
Susan Lawrence, head of St Mary's C of E Primary School in Brent, north-west London, said: "The Latin Programme has seen our literacy results rise to above national averages .... The children are attentive and are thoroughly enjoying their Latin lessons."
Register for free to continue reading
Registration is a free and easy way to support our truly independent journalism
By registering, you will also enjoy limited access to Premium articles, exclusive newsletters, commenting, and virtual events with our leading journalists
Already have an account? sign in
Join our new commenting forum
Join thought-provoking conversations, follow other Independent readers and see their replies