Jordan Peterson leaves Cathy Newman speechless in debate on transgender rights
Jordan Peterson: Controversial philosopher claims Cambridge University buckled to 'political correctness types'
Author and academic was due to research religion later this year
Jordan Peterson, the Canadian academic whose fellowship with the University of Cambridge has been abruptly withdrawn, claims he has fallen foul of the "diversity, equity and inclusivity mob".
The 56-year-old author and professor of psychology, who has styled himself as an opponent of so-called political correctness, had been due to take up the fellowship later this year to do research on religion.
On Wednesday, the university confirmed the fellowship from the department of divinity had been withdrawn. It declined to say when the decision had been taken or why.
Mr Peterson said he had not officially informed of the university's move, or its reasoning.
Yet, he told The Independent he believed it was because he did not appeal to the "diversity, equity and inclusivity mob" at the institution – "the political correctness types".
Top 10 universities 2019

Show all 10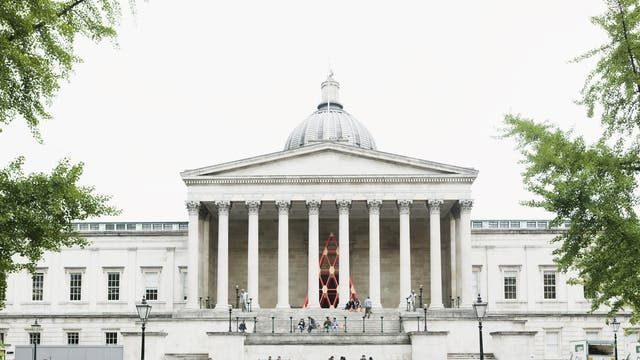 Mr Peterson, whose books include Maps of Meaning: The Architecture of Belief and 12 Rules for Life: An Antidote to Chaos, informed his nearly two million subscribers on YouTube on Monday evening that, having recently returned from a tour of Australia and New Zealand, he would be taking up a fellowship at Cambridge in the autumn.
"In October I am going to Cambridge University in the UK for two months and I will be a visiting fellow there at the divinity school and should give me the opportunity to talk to religious experts of all types for a couple of months, as well as students," he said.
On Wednesday, the department of divinity tweeted that the fellowship had been withdrawn. The university declined to explain the decision. A spokesperson said in a statement: "We can confirm that Jordan Peterson requested a visiting fellowship, and an initial offer has been rescinded after a further review."
Waking Up podcast:Sam Harris in conversation with Jordan Peterson
Cambridge University Students Union said it was pleased by the decision, telling Varsity: "His work and views are not representative of the student body and as such we do not see his visit as a valuable contribution to the university, but one that works in opposition to the principles of the university."
Mr Peterson, who last year had a controversial interview with Channel 4 News presenter Cathy Newman wherein Newman challenged him over some of views on women, including referring to some as "crazy, harpy sisters", said the university had lost out on a chance for him present a series of lectures on the Biblical book of Genesis.
He said he suspected the department of divinity was attempting to capitalise on its "virtue signalling".
"It's not going to stop me. I will do them in Canada or somewhere," he said. "It's not that I am going to be unable to occupy myself in October and November."
He said he believed the students' union was among those who had been protesting the fellowship, hence its "gleeful reaction" to the decision.
Asked if the problem was not his association with culture war topics such as masculinity and gender pay gaps, rather than his standing as an authority on religion, he said: "I'm better known for that only if you read newspaper article headlines, not by people who actually follow what I have done."
Asked about the students who had opposed the fellowship, he said: "They don't know anything about me."
Among faculty and alumni, the decision to withdraw the fellowship received a mixed reaction. Conservative writer Toby Young tweeted: "Cambridge University Students' Union says "his work and views are not representative of the student body". Isn't that the point, you numbskulls?"
Priyamvada Gopal, who teaches in the university's English department, responded with sarcasm.
"The truth is Cambridge just doesn't have enough sage authoritative white men who believe they know better than everyone else and can tell the world how to run itself," she said. "We need to ship them in from outside."
Join our new commenting forum
Join thought-provoking conversations, follow other Independent readers and see their replies