Fears plans for new grammar school 'by the back door' in Kent could pave way for dozens more nationwide
'It's a shocking use of education funding to try to bypass the law'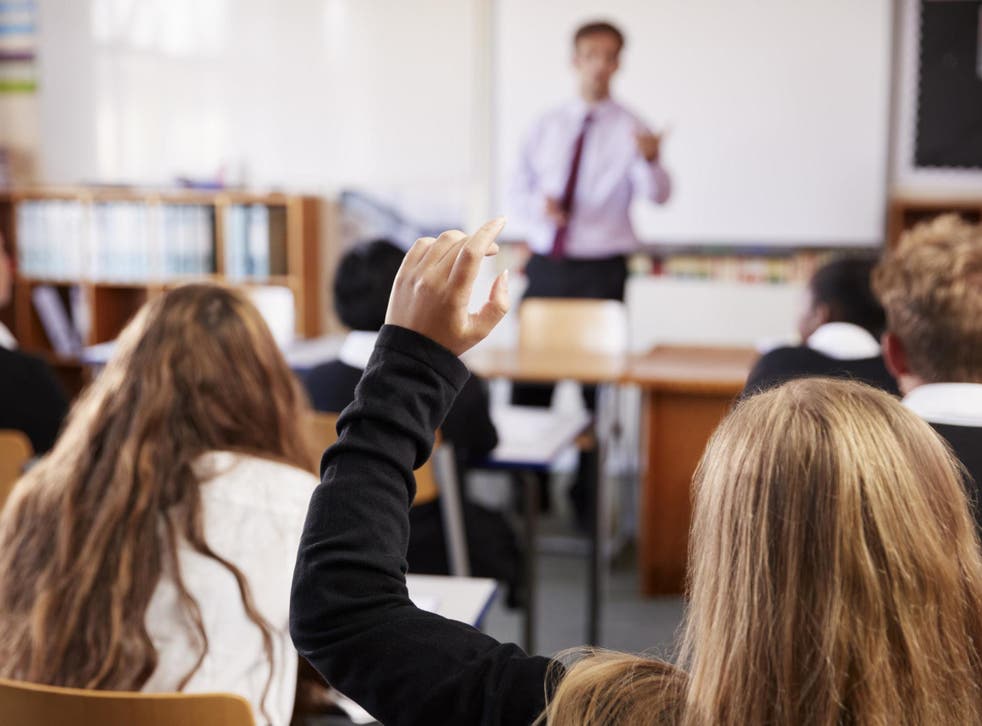 Campaigners have claimed bids by two schools to build a satellite site in Kent are actually an attempt to circumvent the law and open a new grammar school "by the back door".
Barton Court Grammar School, in Canterbury, and Queen Elizabeth's Grammar School, in Faversham, are going head-to-head in a bid for government funding to build a new school to meet the rising demand for secondary places.
The grammars have this week launched public consultations on their proposals, which would involve building a new coastal campus for Whitstable and Herne Bay.
Technically, the project would be an "annexe" of one of the existing establishments rather than a new school in its own right.
However, its potential site on Whitstable Bends, located between the two towns, is miles away from either of the parent schools involved in the bids.
A ban on opening new selective schools was introduced under former prime minister Tony Blair – and campaign group Comprehensive Future has claimed the schools are attempting to sidestep the rule.
Thousands skip school to attend climate protest

Show all 5
A Conservative plan to change the law to allow new grammar schools to open was scrapped following the general election – but selective schools are still allowed to expand, or open annexes.
Dr Nuala Burgess, chair of Comprehensive Future, said: "The legal position is very clear – new grammar schools are illegal.
"It's a shocking use of education funding to try to bypass the law and build a new grammar school via the back door.
"If this goes ahead, there's nothing to stop the Department for Education from building dozens of dubious 'annexe' grammar schools all around the country, all without parliamentary scrutiny, and all in breach of the law."
She added that the country needs "good, properly funded, local secondary schools that work for everyone".
Last year, the Weald of Kent Grammar School opened a controversial annexe in Sevenoaks – 10 miles from its original site – after ministers ruled it to be an expansion of the same school.
Support free-thinking journalism and attend Independent events
"The government is expanding selective education and ignoring all the evidence that such a system harms the life chances of our poorest pupils," said Dr Burgess.
"Expanding grammar schools deprives three or four surrounding schools of their most talented pupils, dramatically impacting on attainment levels.
"This is why Kent's results are so poor, and the problem certainly isn't going to be fixed by creating another grammar school."
The two schools in Kent are bidding for funding from the Selective School Expansion Fund, which awards £50m each year to grammar schools that can demonstrate "ambitious and realistic" plans to boost the intake of disadvantaged pupils.
According to Comprehensive Future, Barton Court currently admits 9.7 per cent of pupils classed as disadvantaged, while Queen Elizabeth's is said to admit 6 per cent.
The campaign group said it was seeking legal advice about whether there was potential to challenge the funding of a satellite selective school using Department for Education funding.
The Independent has contacted Barton Court Grammar School, Queen Elizabeth's Grammar School and Kent County Council for comment.
Join our new commenting forum
Join thought-provoking conversations, follow other Independent readers and see their replies