Labour's support among UK students nearly halves in 18 months amid Brexit frustration, survey suggests
Jeremy Corbyn's policy over EU makes young people change sides to pro-Remain parties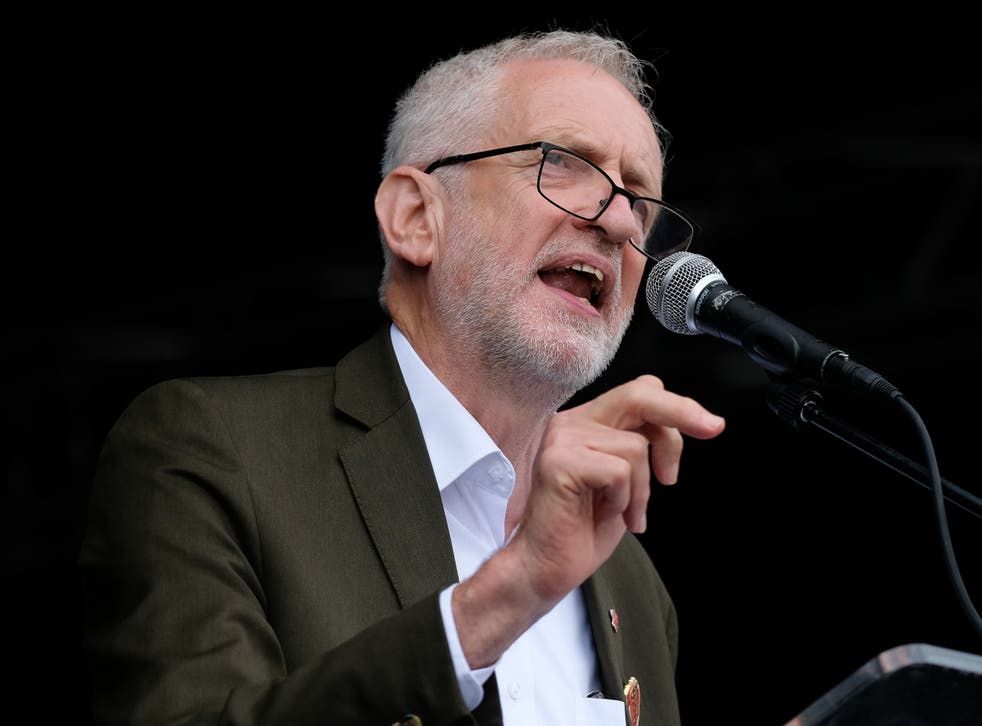 Labour's support among UK students has nearly halved in 18 months amid frustration at the party's position on Brexit, survey suggests.
The backing for Jeremy Corbyn's Labour Party among young supporters has fallen by 32 percentage points since February 2018, according to the findings from Times Higher Education.
And the Labour party's Brexit policy could be causing student voters to turn towards pro-Remain parties like the Liberal Democrats and the Green Party, the survey suggests.
The YouthSight survey, of nearly 1,000 students, reveals that support for Labour has plummeted from 70 per cent, of those who said that they were likely to vote, in February 2018 to 38 per cent.
Meanwhile, student backing for the pro-EU Liberal Democrats and Green Party has grown - with these parties now representing 19 per cent and 18 per cent of the student vote, the survey shows.
UK news in pictures

Show all 50
Asked how students would vote if a second referendum were held tomorrow, more than three in four (76 per cent) of respondents said that they would vote Remain.
Mr Corbyn has been criticised for taking an ambiguous position over Brexit as he has repeatedly refused to endorse backing Remain in all circumstances.
Last month, the Labour leader finally called on the leader of the Conservative Party to put their deal to the people in a referendum.
Rania Ramli, national chair of Labour Students, told The Independent: "Brexit has definitely been a big cause of the fall in Labour support among student.
"We will be significantly impacted and many students have therefore become unwilling to support the Labour Party's ambiguity around the issue.
"It's disappointing that it took so long for the Labour leadership to finally come out in support of a People's Vote and Remain but it's positive that they finally have."
The survey reveals that students gave a favourability rating that was only just positive to Mr Corbyn – however this dropped from a high point of 41 per cent positive 18 months ago.
New Liberal Democrat leader Jo Swinson, although rated slightly below zero, had a higher score than any of her predecessors. Meanwhile, prime minister Boris Johnson received a rating among students of minus 54 per cent, which is lower than Theresa May.
Richard Brooks, one of the co-founders of anti-Brexit youth group For our Future's Sake (FFS), said the Labour party's stance on Brexit and inaction over antisemitism were to blame for the fall.
He said: "The continued confusion and fence-sitting on Brexit until recently has upset an incredibly pro-People's Vote and Remain young population. Even though Labour are now in a far better place, senior MPs in party continue to muddy the water without consequence.
"It's also clear that the party's inability to properly tackle antisemitism has hurt it with young people, and it pains me as a party member to see our inaction in this area."
Mr Brooks said: "The Lib Dems and Greens have been crystal about their positions on the two great issues of the age – Brexit, in the form of supporting a People's Vote, and tackling the climate crisis."
Support free-thinking journalism and attend Independent events
Tom Hazell, co-chair of the Young Greens, said: "All across the country, students and young people are rising up - from the climate strikes to opposition to Brexit. It's the Green Party that has been showing clear leadership on the issues young people care about, while others are failing."
"The Greens remain the only party truly standing up for our generation - for those who want to stop the climate crisis, remain in the EU and reverse austerity," he told The Independent.
Dan Schmeising, co-chair of the Young Liberals, said: "Labour has let young people down by voting for a Tory Brexit time and time again, enabling the mess our country is in.
"We're committed to stopping Brexit. But we're also fighting to tackle the climate emergency, standing up for LGBT+ rights and civil liberties, and proposing new ways to fix intergenerational inequality.
"Young people can see that, and they're joining us as the real progressive alternative."
A Labour spokesperson said: "In 2017 we won the biggest increase in Labour's vote share since 1945 and took away the Tories' majority. Whenever the next general election comes Labour will offer a real choice between a Conservative government run in the interests of the rich and the corporate elite, and a Labour government that abolishes tuition fees, invests in public services and tackles the climate emergency.
"Labour is committed to a public vote, including an option to remain, and we are leading the campaign to stop Boris Johnson's devastating No Deal."
Register for free to continue reading
Registration is a free and easy way to support our truly independent journalism
By registering, you will also enjoy limited access to Premium articles, exclusive newsletters, commenting, and virtual events with our leading journalists
Already have an account? sign in
Register for free to continue reading
Registration is a free and easy way to support our truly independent journalism
By registering, you will also enjoy limited access to Premium articles, exclusive newsletters, commenting, and virtual events with our leading journalists
Already have an account? sign in
Join our new commenting forum
Join thought-provoking conversations, follow other Independent readers and see their replies