Mother of teacher who died blames stress and anxiety piled on by 'extreme' workload
Ms Bold blamed the secondary school her daughter had been working at for putting on too much pressure, and said they should have done more to help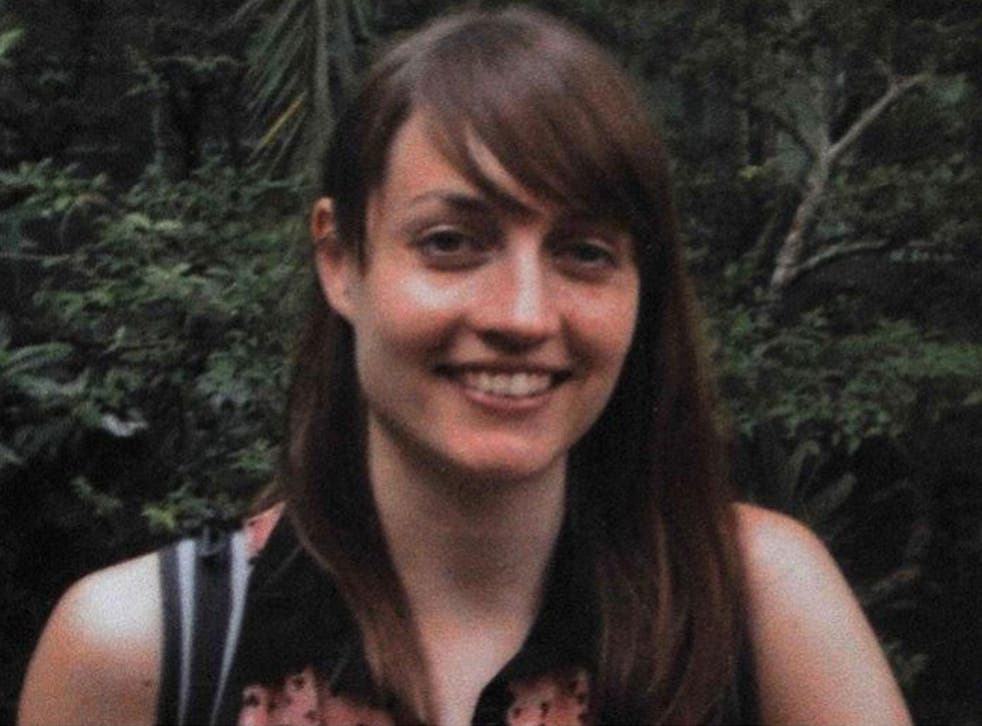 A teacher who fell to her death from a motorway viaduct had been suffering from extreme anxiety caused by excessive workloads, her family have claimed.
Laurian Bold, a 31-year-old chemistry teacher at Hollingworth Academy in Milnrow, Rochdale, died from multiple injuries after falling 120 feet below the M62 motorway in February.
At an inquest into her death, Ms Bold's mother, Gabrielle Bold, described how her daughter had only been sleeping for three hours each night and had complained of hair loss and skin rashes.
She blamed the secondary school her daughter had been working at for putting on too much pressure, and said they should have done more to help.
Hollingworth Academy said everything possible had been done to support her, however.
Speaking at the inquest, Ms Bold said her daughter had been a caring and capable teacher with nine years of classroom experience.
After being given additional roles at the school, she became increasingly stressed, however, and was eventually signed off through illness as a result.
Ms Bold said there were "not enough hours in the day" for Laurian to cover all her responsibilities, and that her "mind was in overdrive".
President Trump protests

Show all 20
"To see her under this stress was highly distressing," her mother said. "At times her mind was so active and racing.
"At one point she believed she was going to prison and was in such a distressed state believing someone was going to take her away… we were concerned her illness was not being taken seriously by school.
She added: "I believe that by their actions, Hollingworth Academy have caused Laurian's condition and ultimately her death."
Laurian returned to work after counselling, on February 25, six days before the end of her assigned sick leave. She left early on the same day, however, complaining of anxiety.
The following day, she drove to a viaduct near a lake in Littleborough, Rochdale, where a witness said she parked her car and "disappeared".
A post-mortem examination ruled she died from multiple injuries.
Headteacher Darren Randle told the hearing that all areas of Laurian's work had been taken into consideration before she returned to work, and that an occupational health doctor had been consulted.
She had been given reduced hours and a three-month reduced timetable and her tutor group had been taken off her.
Mr Randle, who described Laurian as a 'talented and conscientious' teacher, said: "All we wanted to do was to support her back into work happily and successfully."
Barack Obama moves to protect funding for abortion clinics from attack by Donald Trump's Republicans
He denied evidence given by Ms Bold that Laurian told her of 'dysfunction' within the science department and that staff had 'behaved in an unprofessional manner'.
Mrs Bold claimed Laurian had been fulfilling a senior chemistry role without extra pay for four years but in October 2015, she applied for and was awarded the role on a permanent basis.
But the inquest heard that she stepped down from the new role after a few weeks and was later diagnosed with severe anxiety and work-related stress.
Growing concerns have been raised by teaching unions over 'excessive' workloads in recent months.
Kevin Courtney, general secretary of the National Union of Teachers, said a consistent shortfall in teacher recruitment could be linked to "intense workload" creating "an environment where job satisfaction is becoming rare".
At the inquest, Laurian's psychotherapist, Clive Herderson, said: "She talked about feeling overwhelmed by stress and anxiety with regards to her job - particularly since she had a different role.
"She talked about feeling tearful often and not sleeping and having palpitations."
Mr Randle said: "All we wanted to do was support her back into work successfully.
"We just wanted her to get back and do well. There's not many days gone by where colleagues have not reflected on what they could have done or couldn't have done.''
The inquest, which is examining the full circumstances, is due to continue on Friday.

Join our new commenting forum
Join thought-provoking conversations, follow other Independent readers and see their replies