Leading headteacher exposes 'underhand' tactics used by schools to get round curbs on selection
Exclusive: Dame Sally Coates says the 'time has come for an independent review of admissions across the country'
Richard Garner
Wednesday 18 February 2015 21:33 Comments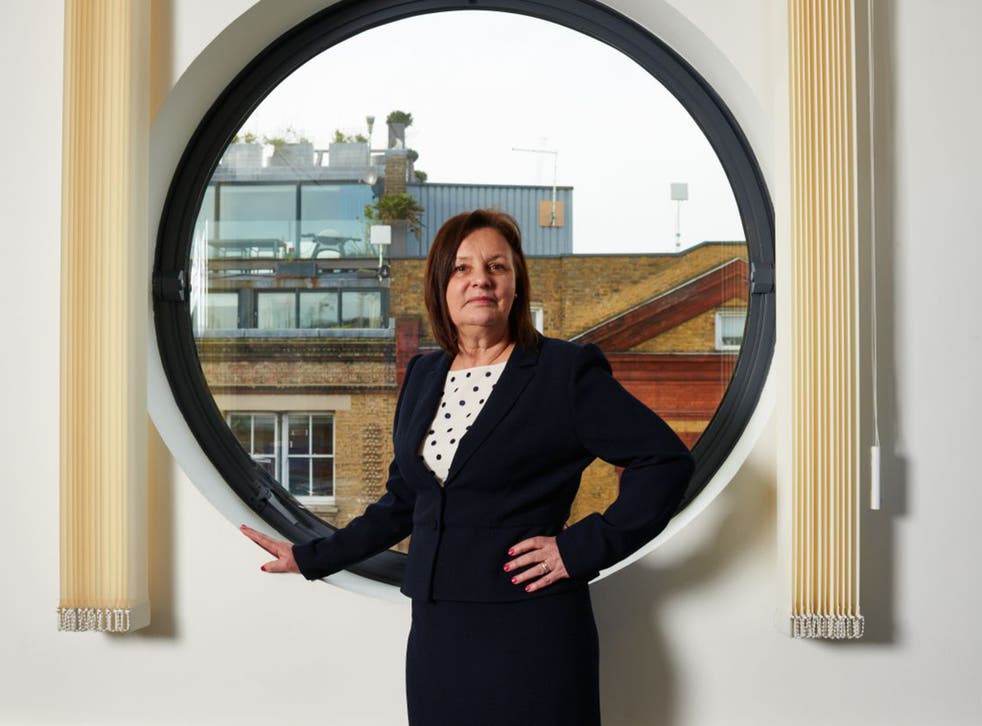 One of the UK's leading headteachers lifts the lid today on the "underhand" tactics used by many schools to get round curbs on selecting pupils.
Dame Sally Coates, who turned round Burlington Danes Academy in Hammersmith and Fulham in west London, is demanding a national review of school admissions policies to investigate what she claims is the widespread use of covert selection policies.
"When it comes to admissions, too many schools pay lip service to their fair admissions policy while employing underhand tactics to ensure they recruit brighter applicants," writes Dame Sally in a book Headstrong to be published next week but previewed in today's Independent.
Methods include fixing so-called "fair banding" entrance tests – which are meant to ensure that schools admit equal numbers of bright, average and weak candidates.
By setting the mark bracket for the lowest ability band artificially high, schools can rig the process to accept more of the brightest candidates.
"In reality, some schools set extremely challenging tests which over-fill the lower end so that 60 per cent of applicants might find themselves in the bottom stream," she writes.
"In doing so, the school has made it much more difficult for students of low and average ability to gain a place.
"It's no surprise that where schools operate such measures there is no redress for parents: they can't ask to see the exam paper once it's marked."
In an interview with The Independent, Dame Sally said the "time has come for an independent review of admissions across the country".
In particular, she said she would like to see banding tests set and marked independently of the school. "If schools want to carry out 'fair banding' this should be nationally administered and tests should be centrally marked," she writes. "If schools want to cherry-pick students it should only be students from deprived backgrounds."
A second covert selection tactic used by headteachers involved taking advantage of a government policy allowing schools to select up to 10 per cent of pupils through tests that indicate their aptitude for (but not ability in) a school's particular specialism.
"This becomes rather absurd when schools have a specialism for business or enterprise, as if budding entrepreneurs can be identified at the age of 10," she says. In practice, the tests become a smokescreen for selecting by ability.
A third tactic involves faith schools asking parents for evidence of their religious faith. It is often easier for affluent families to provide this, which means their children are more likely to be selected.
Dame Sally does not name any of the schools in her book – but last year the London Oratory, a leading Catholic school where Tony Blair sent his sons, was criticised by the Office of the Schools Adjudicator, the admissions watchdog, for giving priority to children of parents who had served the Church for at least three years. Flower arranging in their parish and reading at Mass were given as examples of service.
In 2008 Ed Balls, who was then Education Secretary, said some faith schools were demanding money for places. One school, Hasmonean primary school, a Jewish school in Barnet, north London, was asking parents for a £50 contribution. The school said the contribution was "voluntary" and would be returned if the child was not successful in gaining a place.
Further data from the Department for Education in 2012 showed that at three-quarters of Catholic schools the proportion of pupils on free school meals was lower than the local authority average. Among Anglican schools this was true for three-quarters of primaries and two-thirds of secondaries.
Dame Sally was made a dame as a result of her services to education after inheriting a school which had failed its inspection and been put in special measures by the education standards watchdog, Ofsted. By 2013, many of the school's sixth formers were going on to Russell Group universities – considered to be the country's 24 elite research universities. The school was also judged by Ofsted to be "outstanding" in every category.
She is now working for the United Learning academy chain, helping its schools improve their standards.
A Department for Education spokesman said: "Parents should be able to choose a school for their children without fear that schools are trying to game the system. We know that the vast majority of parents – over 96 per cent - got one of their preferred choices last year, which suggests that if this is happening it is very rare.
"We expect all schools to have fair and transparent admissions arrangements. Where there is evidence to suggest this is not the case parents and others should raise those concerns directly with the Chief Schools Adjudicator."
Tactical selection: How it works
Fixing "banding" tests
Banding means splitting pupils into, say, five different ability groups and taking in an equal number from each through a test. However, some schools make the ceiling for the lowest-ability band so high that even the pupils in the bottom set can be brighter than average.
Misusing "aptitude" tests
Schools which specialise in a subject can select up to 10 per cent of pupils by tests which show aptitude for that subject. However, tests is specialisms like business or economics are "absurd" because pupils will not have studied the subjects in primary school. Hence, the tests become ability tests.
Covertly selecting in faith schools
Parents can be asked to prove allegiance to a faith – information which is used as a "social filter" to take pupils from more affluent homes.
Register for free to continue reading
Registration is a free and easy way to support our truly independent journalism
By registering, you will also enjoy limited access to Premium articles, exclusive newsletters, commenting, and virtual events with our leading journalists
Already have an account? sign in
Join our new commenting forum
Join thought-provoking conversations, follow other Independent readers and see their replies