Primary school cancels family invites for Pride parade after parents threaten protest
'They were really disappointed that the school had been put in this position and they said there was a groundswell of support out there'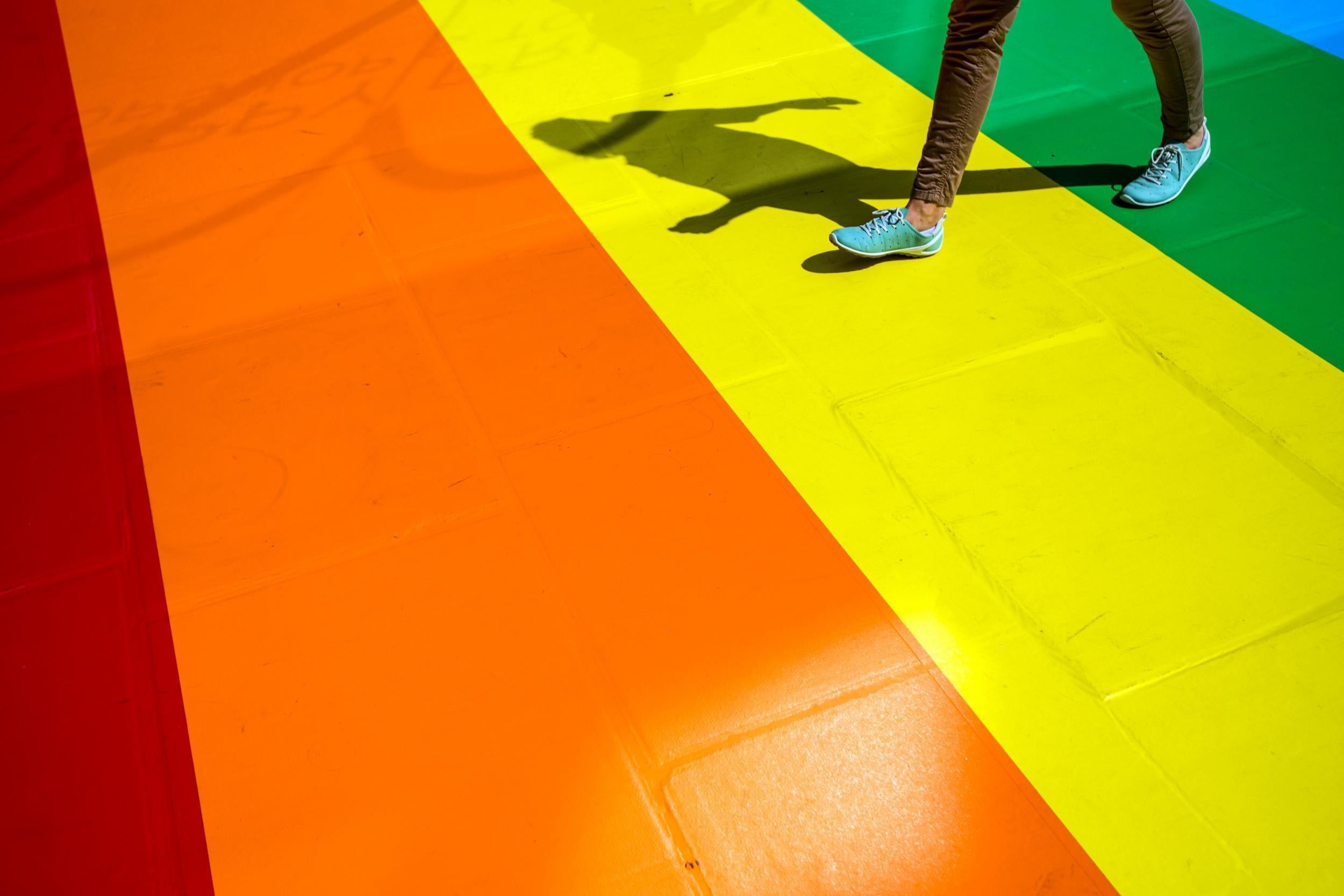 A primary school was forced to cancel family invites for a parade celebrating Pride after a group of parents threatened to stage a protest at the playground event.
Heavers Farm Primary School in London had invited families to watch the "Proud to be Me" parade on Friday afternoon. But plans were changed last minute in the wake of a potential demonstration.
The headteacher was forced to hold a small parade in the morning without parents after she received warnings that some unhappy families were planning to protest against the LGBT+ event.
A letter sent to families had said it wanted parents to join in with the parade and encourage their children to celebrate "what makes them proud of themselves and their family".
But some parents did not want the staff to teach their children about LGBT+ terms and to celebrate Pride and some decided to withdraw their children from the planned event last week.
The day before the parade was due to take place, the headteacher was informed that parents were planning to stage a demonstration so she decided to alter plans to "keep the children safe".
Parents were texted after the parade had taken place in private in the morning about the change, but they were still invited into classrooms in the afternoon to learn about their work on diversity.
Susan Papas, headteacher of the school in south London, told The Independent : "We thought if we texted them beforehand there was a chance they would still come into school and do something inappropriate in front of the children.
"For me it was about reducing the risks for children because it could result in a confrontation between a parent and a member of staff."
Since the event was rearranged, the school has received messages of support from parents for their LGBT work and the parade.
Ms Papas said: "They were really disappointed that the school had been put in this position and they said there was a groundswell of support out there. But it is just that they haven't been as vocal in expressing their dismay that there were a number of parents who were quite publically expressing a very anti LGBT view in front of their children.
"I think they were quite cross about that as they felt it was completely inappropriate and went against their values."
10 best pictures from Dublin Pride
Show all 10
Erica Chamberlain, a parent at the school, told the Evening Standard that she was disappointed with the scaled back event. "The very nature of a Pride parade is to be proud — not celebrate it quietly and non-publicly," she said.
Steve Reed, Labour MP for Croydon North, attended the celebration and later tweeted that he was "very proud" of the staff and children for "standing up for equality and diversity."
Despite some Twitter users describing the event as "child abuse", parents have showed their support online.
Mother Kadie Frampton tweeted: "Some parents are too judgemental. Well I was very proud of my children and the school. Well done Heavers Farm #BeProud."
Meanwhile, mother Jo Macfarlane tweeted: "It's a multi-coloured world and there's space for us all.
"My daughter has embraced the theme with a rainbow skirt, sparkly headband and a superhero cape. So proud!"
Join our commenting forum
Join thought-provoking conversations, follow other Independent readers and see their replies