Manchester University censors title of Jewish Holocaust survivor's speech criticising Israel
Historian who survived Budapest ghetto planned to give lecture on Israel titled: 'You're doing to the Palestinians what the Nazis did to me'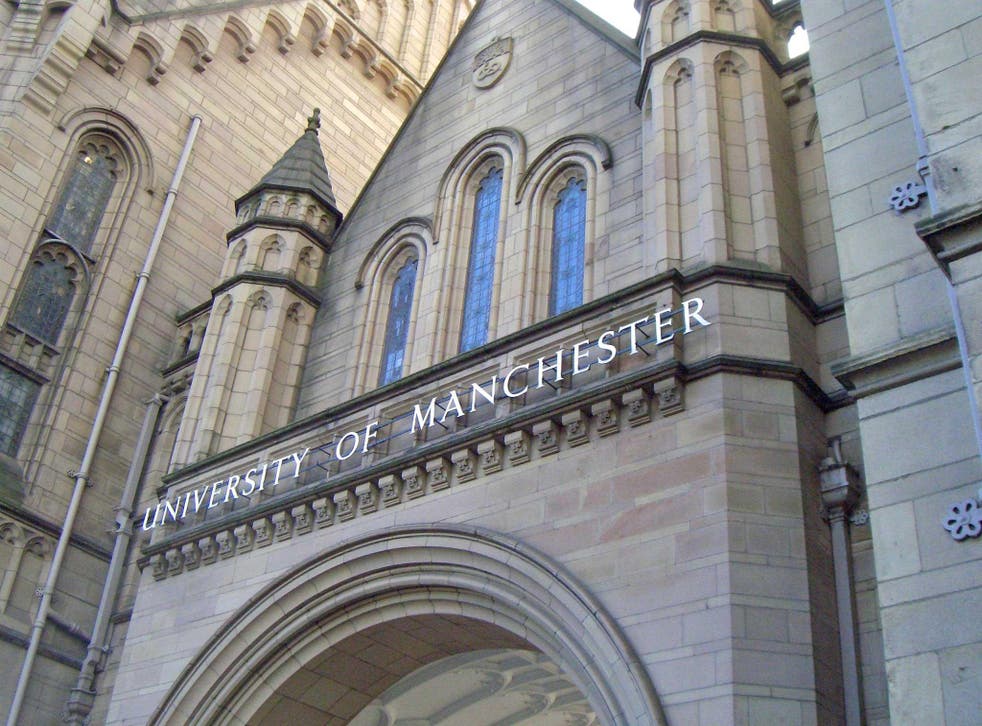 The University of Manchester censored the title of a Jewish Holocaust survivor's speech criticising Israel after the country's embassy complained it was antisemitic.
Marika Sherwood, a historian who survived the Budapest ghetto, had planned to deliver a lecture about Israel's treatment of Palestinians headlined: "You're doing to the Palestinians what the Nazis did to me."
The talk was part of Israeli Apartheid Week, a series of events in March organised by student branches of the Action Palestine and Boycott, Divestment and Sanctions campaigns.
But the university banned the "unduly provocative" title of Ms Sherwood's speech and insisted the lecture be recorded following a visit by Israeli ambassador Mark Regev and his staff.
The diplomat visited Manchester on 22 February and met the university's head of student experience, Tim Westlake, The Guardian reported.
Later that day Michael Freeman, the embassy's counsellor for civil society, wrote to Mr Westlake and thanked him for discussing the "difficult issues that we face", including the "offensively titled" Israeli Apartheid Week.
He alleged the title of Ms Sherwood's talk, as well as two speakers booked for a separate event, were antisemitic.
"Both of these events will to [sic] cause Jewish students to feel uncomfortable on campus and that they are being targeted and harassed for their identity as a people and connection to the Jewish state of Israel," wrote Mr Freeman.
"I would be grateful if you could look into these events and take the appropriate action."
He added: "We welcome debate and discussion and see it as an essential part of a healthy democracy and open society. In the case of these two particular events, we feel that this is not legitimate criticism but has rather crossed the line into hate speech."
The day after Mr Freeman's email, university officials wrote to event organiser Huda Ammori and told her the talk's title was "unduly provocative" and "is not to be permitted". They also imposed conditions including the recording of talks and the removal of a Manchester university historian as chair over concerns about her "neutrality".
Ms Sherwood's talk went ahead under the title: "A Holocaust survivor's story and the Balfour declaration."
But the Israeli embassy's role in the name change only emerged this week the Information Commissioner's Office forced the university to disclose correspondence between Mr Freeman and Mr Westlake under the Freedom of Information Act.
Ms Sherwood said she was "absolutely appalled" to learn diplomats had labelled her lecture hate speech.
She told The Independent: "I talked about how my Jewish family was treated, how I had a very young uncle who died on the march to Auschwitz. Other members of my extended family were killed."
She added: "I come from a Jewish family, I am not at all antisemitic. I am 100 per cent anti-Zionist and anti-Israel because of how they behave. To me there is a big difference between being antisemitic and anti-Israel.
"I was very pleased to be asked to give the talk I gave because to me it's very, very important."
UK news in pictures

Show all 50
A University of Manchester spokesman said: "Events held on campus are reviewed under the University's Code of Practice on Freedom of Speech if they concern potentially controversial topics and whenever they involve external speakers.
"This includes events organised through and in the University of Manchester Students' Union. In deciding whether or not an event should go ahead, the University pays due regard to all relevant legislation, including the Equality Act 2010.
"However, such legislation does not act to prohibit completely the expression of controversial views. In this case the university allowed the events to proceed in line with the requirements of the Act and our commitment to principles of freedom of speech and expression."
A spokesman for the Israeli embassy told The Guardian: "Comparing Israel to the Nazi regime could reasonably be considered anti-Semitic, given the context, according to the IHRA's [International Holocaust Remembrance Alliance] working definition of anti-Semitism, which is accepted by the British government, the Labour party, the NUS [National Union of Students] and most British universities."
He said meetings between diplomats and universities were common and did not amount to lobbying.
Join our new commenting forum
Join thought-provoking conversations, follow other Independent readers and see their replies