Four in 10 UK adults regret not taking maths more seriously at school, poll claims
Many admit they avoid helping children with homework because they 'know' they will struggle
Alice Hughes
Thursday 04 April 2019 17:56 Comments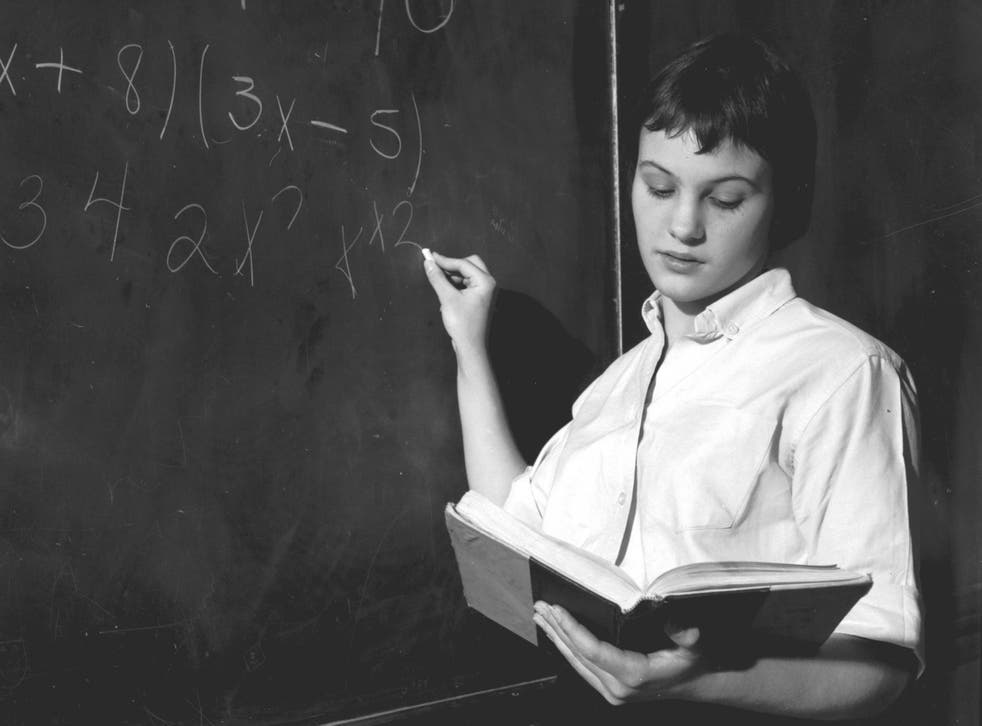 Potentially millions of British adults regret not taking maths more seriously at a younger age, a poll has found.
A total of 43 per cent of the 2,000 adults admitted to wishing that they concentrated more on the subject when they were at school.
Others said they wished finances, numeracy and budgeting had been a bigger part of their life at home and school when they were younger to avoid difficulty later on in life.
Four in 10 of the parents who took part in the study even admitted they avoided helping their children with maths homework because they "know" they will struggle.
As a result only one in five said they felt "very confident" when helping their kids with secondary school maths work.
8 of the very hardest maths puzzles

Show all 8
Fear of numbers also appears to have a knock-on effect with household finances, as 40 percent of respondents did not feel fully confident with everyday budgeting and money management.
The younger generation are particularly appeared particularly susceptible to this problem, with Generation Z (18-24) having the least confidence when it came to money management, followed by millennials (24-38).
"We should all be concerned about the amount of young people who do not feel in control of their finances," said Nathan Bostock, chief executive of Santander UK, which commissioned the research.
SWNS
Register for free to continue reading
Registration is a free and easy way to support our truly independent journalism
By registering, you will also enjoy limited access to Premium articles, exclusive newsletters, commenting, and virtual events with our leading journalists
Already have an account? sign in
Join our new commenting forum
Join thought-provoking conversations, follow other Independent readers and see their replies