Michael Gove brands ICT curriculum 'a mess'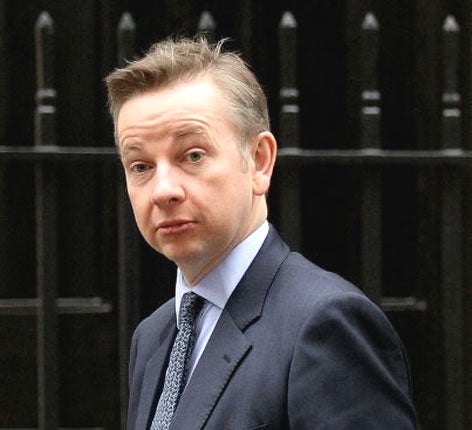 ICT in England's schools is a "mess" and must be radically revamped to prepare pupils for the future, Michael Gove has said.
Teachers and industry leaders describe the current curriculum as "off-putting, demotivating and dull", and fails to inspire youngsters, he warned.
In a speech to the BETT conference in central London, the Education Secretary confirmed plans to scrap the current ICT (information and communications technology) curriculum from this September to allow schools to decide what to teach.
The subject will remain compulsory in primary and secondary schools in England for now, although it may not be after the Government's national curriculum review.
While Mr Gove's proposal was welcomed by many technology groups, concerns were raised by school leaders and unions about the pace of the changes.
The minister told the conference: "Schools, teachers and industry leaders have all told us that the current curriculum is too off-putting, too demotivating, too dull."
Submissions to the current curriculum review from technology groups say that the current ICT curriculum is "unsatisfactory", he added, with many worried that "it doesn't stretch pupils enough or allow enough opportunities for innovation and experimentation".
"They're telling me the curriculum has to change radically," Mr Gove said.
"In short, just at the time when technology is bursting with potential, teachers, professionals, employers, universities, parents and pupils are all telling us the same thing. ICT in schools is a mess."
Mr Gove, who said the proposals would be consulted on from next week, also revealed that he wanted to see new "rigorous" computer science courses in schools.
He announced that if computer science GCSEs were developed to meet high standards, he would consider making the subject part of the Government's flagship English Baccalaureate.
Under the proposed changes, schools will be free to use lessons and resources that have been developed by experts, the Department for Education said.
It could mean teachers focusing on how computers work or the basics of programming and coding.
The existing curriculum will remain on the internet for schools to use as a reference, but they will not be forced to follow it.
Brian Lightman, general secretary of the Association of School and College Leaders (ASCL), welcomed the "belated recognition that a curriculum for the 21st century needs to include technology".
He added: "Nevertheless, school leaders are becoming increasingly frustrated by the stream of contradictory and seemingly ad hoc announcements about the curriculum and qualifications.
"We have only just heard that changes resulting from the national curriculum review will be postponed until September 2014.
"Now we are told that the ICT curriculum will change from this September, which is a completely unrealistic timescale for awarding bodies and schools."
Christine Blower, general secretary of the National Union of Teachers (NUT), said it welcomed the chance to be involved in the consultation.
"The consultation on ICT should however be considered in the context of the current review of the national curriculum and any changes made to the ICT curriculum in schools should happen at the same time," she said.
"Piecemeal changes only disrupt the preparation that teachers have to make when initiatives are introduced."
ICT association Naace said: "Naace has no doubt about the importance of a broad, rigorous technological education for all children and agree wholeheartedly with the Secretary of State that our curriculum should prepare our students to be at the forefront of technological change and about technology's power to transform learning beyond the school, as well as in the classroom."
Shadow education secretary Stephen Twigg said it is "right to identify that the ICT curriculum needs to be reformed to fit with the times".
He added: "If the UK is to maintain our competitive edge, this generation of students need to develop their programming skills and an understanding of how maths, computing and science interrelate."
Chris Keates, general secretary of the NASUWT teachers' union, said: "Having read the details of the speech, it is clear that this is a slap in the face for ICT teachers.
"There is no evidence for the sweeping assertion that ICT teaching is dull, uninspiring and poor quality.
"ICT teachers, like all other subject specialists, want to see their subject grow and develop and for pupils to achieve even higher levels of attainment.
"This isn't achieved by simply abolishing the national programmes of study."
Russell Hobby, general secretary of the National Association of Head Teachers (NAHT), said: "It seems sensible that, in such a key and fast-paced sector, schools are able to design ICT courses which accommodate the need for continual development and creativity.
"Schools working in partnership with businesses and higher education would make a far better fist of designing inspirational and engaging courses for pupils than government ministers ever could."
He added: "Our only word of caution is that the Government makes it clear that lack of prescription does not mean lack of importance. ICT must have a central place in the curriculum of every school."
Valerie Thompson, chief executive of the e-Learning Foundation, said: "The ICT curriculum is inappropriate for today's needs and it is good to see that this has been recognised by the Government.
"Computer science certainly has its place in the curriculum and is important in preparing pupils for a wide range of careers and university courses.
"Today's announcement must not serve as a smokescreen to hide the fact that cuts to capital budgets have had a serious impact on the money available to schools to spend on technology.
"This comes at a time when the national curriculum review highlights the need for ICT to underpin and support learning in all subjects."
Professor Steve Furber, chair of the Royal Society report on Computing in Schools, due to be published later this week, said: "We are pleased to see Michael Gove acknowledge that computing in schools is at crisis point and changes must be made to the ICT curriculum.
"The Government has suggested that, instead of the national curriculum, teachers can use the resources available on the internet.
"However, we are concerned that there is currently a confusing plethora of alternative resources and it may be challenging for non-specialist teachers to ascertain which they should use.
"We look forward to hearing more about how the Department for Education intends to support non-specialist ICT teachers, who make up the majority of the workforce, in delivering an excellent ICT education without official guidance on lesson content beyond the old Programme of Study, which they recognise is unsatisfactory."
PA
Join our commenting forum
Join thought-provoking conversations, follow other Independent readers and see their replies