Michael Gove brings back 12 times tables in new curriculum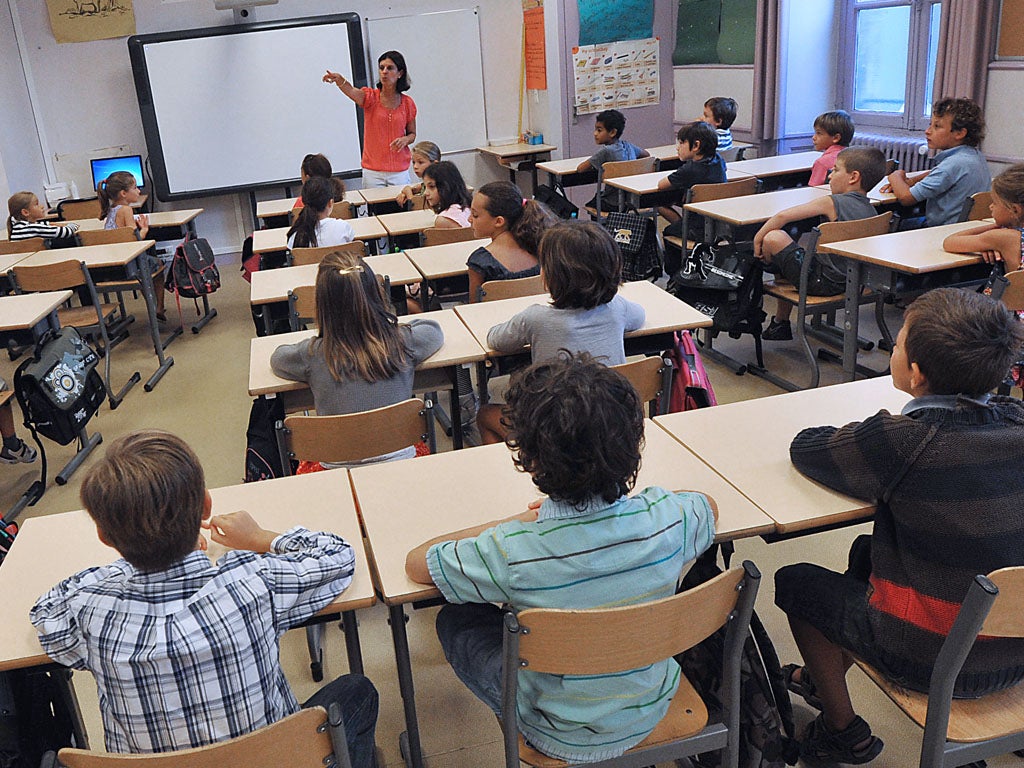 Children will be taught fractions from the age of five and will once again have to learn the 12 times tables under a controversial new national curriculum to be announced today by the Education Secretary Michael Gove.
The emphasis on a more traditional academic curriculum has already provoked critics to warn that it will damage children's education.
At present, pupils have to learn times tables up to 10 by the age of 11, but Mr Gove wants them to learn multiplication sums up to 12 by heart by the age of nine.
In English, he is expected to press for pupils to have to study a pre-20th century novel from the likes of Dickens, Austen or Thackeray, after research showed most pupils were shunning the great authors of the past.
In history, Mr Gove will stick to his guns, insisting that pupils learn their UK history chronologically – rather than focus on topics such as the Nazis or the Tudors, the most popular option in recent years. The curriculum will concentrate on key characters from history such as Queen Elizabeth I, Oliver Cromwell, Queen Victoria and Winston Churchill.
However, in a concession to his critics, he will insist that – while the emphasis will be on British history – every pupil will have to study events in world history, too. History teachers criticised both Mr Gove and Prime Minister David Cameron's original "gung ho" attitude that they should be teaching about British history "in all its glory".
Mr Gove came under fire again last night. Professor Terry Wrigley of Leeds Metropolitan University, one of the organisers of a letter to The Independent signed by 100 academics opposing the plans, said: "My own feeling is that Mr Gove is simply not listening to anyone.
"To think you rely on memorisation is simply a delusion," he said. "It strikes me the way that Gove's mind works is he thinks you raise standards by getting nine-year-olds to remember their 12 times tables and five-year-olds to do fractions. It is not the direction other high-performing countries have taken."
Kevin Courtney, the deputy general secretary of the National Union of Teachers, added that the proposals "are being rushed through with little thought given to the practicalities of implementation – never mind the content". They were confronting schools with "an unprecedented amount of change", coming as they did on top of GCSE and A-level reforms.
Stephen Twigg, Labour's education spokesman, said they represented Mr Gove's third attempt to rewrite the curriculum. "He should listen to the experts and not try to write it himself based on his personal prejudices," he said.
The Department for Education said last night it would concentrate on "getting basics right". Mr Gove added: "This curriculum is a foundation for learning the vital advanced skills that universities and businesses desperately need – skills such as essay writing, problem-solving, mathematical knowledge and computer programming." He said it would aim to halt what he called England's "disastrous" slide down international league tables from 24th to 28th in maths, 17th to 25th in reading and 14th to 16th in science between 2006 and 2009.
Computer programming and electronics will be given more emphasis, while evolution will be taught to primary school pupils for the first time.
Mr Cameron said: "This curriculum marks a new chapter in British education... This is a curriculum to inspire a generation – and it will educate the great British engineers, scientists, writers and thinkers of the future."
The new curriculum will be taught in schools from September 2014.
Join our commenting forum
Join thought-provoking conversations, follow other Independent readers and see their replies