Michael Gove forced into humiliating U-turn over EBacc
Education Secretary to announce dramatic climbdown over plans to scrap GCSEs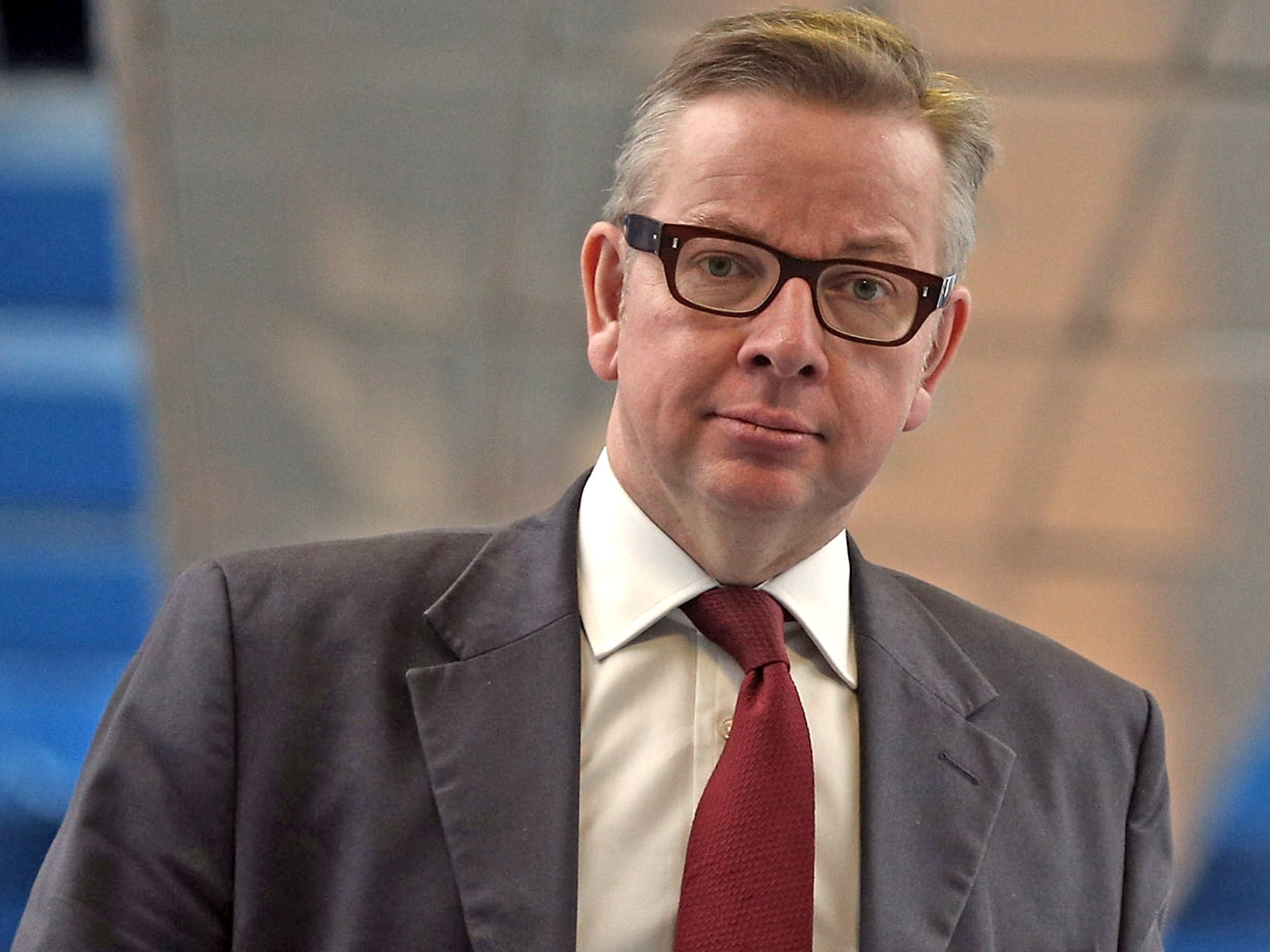 Michael Gove, the Education Secretary, will announce a major climbdown over his controversial plans to scrap GCSEs in favour of a new English Baccalaureate. In a surprise statement in the Commons, Mr Gove will reveal that he is abandoning plans to introduce the new qualification in 2015.
GCSEs will remain, although they will be reformed in an attempt to restore confidence in them as an internationally respected qualification.
The U-turn represents a political defeat for a minister seen by some Tory MPs as a potential successor to David Cameron.
The Education Secretary bowed to overwhelming pressure for a rethink from Nick Clegg, the Deputy Prime Minister, the exams regulator Ofqual and MPs from all parties. It is understood that he decided to act after being warned by civil servants that one key plank of his reforms – handing each of the core subjects over to just one exam board – could breach European Union rules on public service contracts and be open to judicial review.
The dramatic U-turn follows a cacophony of opposition to plans for the new EBacc certificate – which would have been awarded in the five core academic areas of English, maths, the sciences, languages and a humanities subject (history or geography).
It is the second time the Liberal Democrats have forced a retreat by Mr Gove, a close ally of David Cameron who is regarded by the Prime Minister as one of his most successful reforming ministers. Last year, Mr Clegg blocked Mr Gove's plans to replace GCSEs with a two-tier exam system that was criticised as a return to O-levels and CSEs.
The Education Secretary will press ahead with moves to reduce the role played by coursework in qualifications at 16 after saying that modules encourage "bite-sized learning and spoon-feeding". He will also reaffirm his intention to reform the national curriculum.
Mr Gove will insist that the revamped GCSEs will be measured against international benchmarks to ensure standards are maintained. He is keen on the system in Massachusetts in the United States, where pupils are required to have a core of knowledge, a set of basic facts and information that can become the foundation for more advanced work.
In 1993, Massachusetts set its pupils such targets when it introduced a "common core of learning".
Its 900,000 state school students have a curriculum setting out the core knowledge they are expected to learn at each age group.
Under Mr Gove's original plan, pupils would start to be taught the new certificate in English, maths and science in 2015 for examination in 2017. But his planned timetable is now regarded as too ambitious.
Languages and history and geography were due to come in later. The certificate would have been awarded to those who obtained A* to C grades in each subject.
Exam boards were going to be asked to bid against each other for each subject area – a move seen as essential by Mr Gove to combat competition between them which had led to them "dumbing down" exams to appeal to schools.
Last week, the Commons Select Committee on education warned that Mr Gove's plans threatened to wreck the stability of the entire examination system. It said in a report that the Government "has not proved its case that GCSEs in the key academic subjects should be abolished".
The committee, made up of five Conservative MPs, five Labour and one Liberal Democrat, agreed unanimously that the timetable envisaged by Mr Gove was "trying to do too much, too quickly and we call on the Government to balance the pace of reform with the need to get it right".
The committee's criticisms may have been the last straw that broke the camel's back.
Just before its report was published, nearly 100 organisations, mainly representing the arts and including the National Theatre and Royal Philharmonic Society, warned omitting the arts and drama from the EBacc would "undermine our world-leading creative industries".
The Welsh Assembly also said it would stick with GCSEs – thus bringing to an end an era of a common examination system between the two countries which had existed since the birth of state education. Earlier, Glenys Stacey, chief executive of Ofqual, said the proposals could pose "a significant risk to the safe and continued delivery of all qualifications".
Last week, Mr Gove gave the first sign that he was reacting to opposition by announcing he was prepared to accept the technology lobby's demand that he should include computer science as one of the sciences offered under the EBacc.
It is unclear whether Mr Gove will press for his EBacc plan to be revived in the Conservative Party manifesto, so that it could be implemented if the party won an overall majority.
But his retreat means the new system would not be ready to be introduced immediately if the Tories were to find themselves governing alone.
Failed! Setback for minister on a mission
The Ebacc U-turn represents the first major setback for Michael Gove, who has become the darling of Conservative backbench MPs by imposing traditionalist education reforms with crusading zeal.
Within a few weeks of coming to office, he had introduced legislation aimed at allowing more schools to become academies. More than half of secondary schools have now taken advantage of this reform. He also ushered in a new era of free schools run by faith groups, teachers and parents. But Mr Gove's tough line on teachers' pay, pension contribution increases and school spending cuts has led to threats of strike action from the National Union of Teachers. Relations between the Department of Education and unions have progressively worsened with the Education Secretary seeking to weaken their stranglehold on the profession by reducing their numbers.
He has even been talked up as the natural successor to David Cameron – although he constantly denied having this ambition. The pledge to restore O-levels, which later morphed into his Ebacc reforms, was central to his reforming image.
Join our commenting forum
Join thought-provoking conversations, follow other Independent readers and see their replies