Michael Gove pledges clampdown on use of homophobic language in school playgrounds
Education Secretary to hold discussions to determine whether law outlawing incitement of hatred was being 'properly policed'
Richard Garner
Friday 05 July 2013 23:15 Comments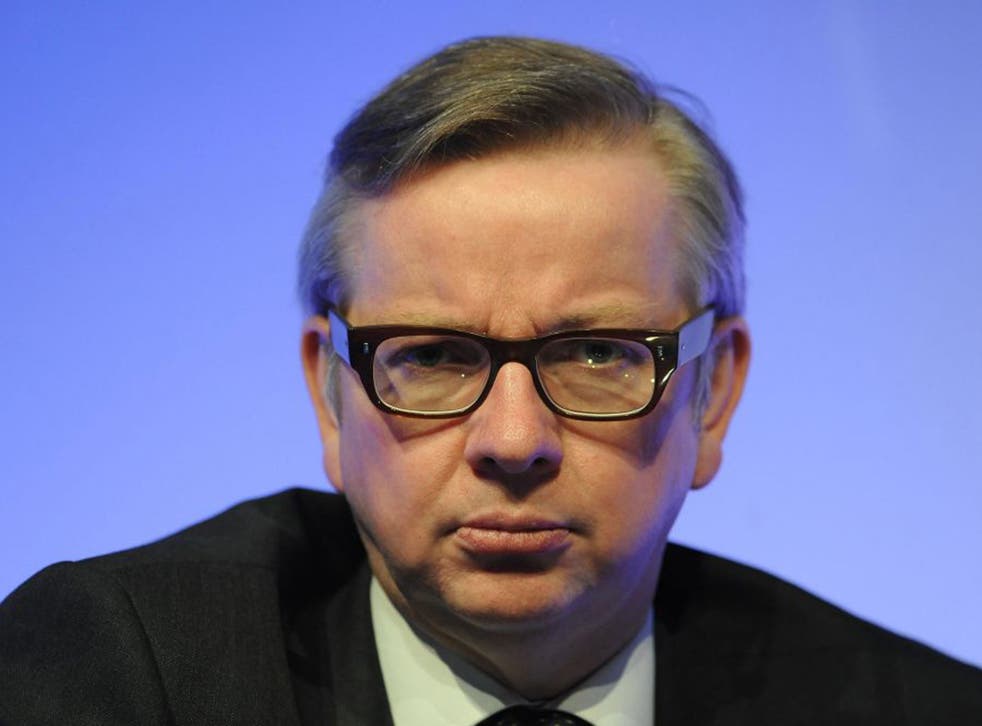 Education Secretary Michael Gove has pledged to clampdown on the use of homophobic language in the school playground.
He told a conference: "It is outrageous and medieval to think that the use of the word 'gay' as an insult is somehow acceptable.
"Whether it is Chris Moyles (the former Radio One disc jockey) or anyone else it is wrong and it should be called out." Moyles was accused of being homophobic after he said he would not accept a telephone ring-tone "because it's gay".
Mr Gove, who was addressing the annual education conference of Stonewall - the gay and lesbian rights campaign group, said he would be holding discussions with it to determine whether the existing law outlawing incitement of hatred was being "properly policed" - and that he would be prepare to consider strengthening it if necessary.
Mr Gove made his pledge after being urged by the pop singer Will Young, who was attending the conference to crack down on the problem.
Will Young said homophobic bullying - particularly through the use of homophobic language was "almost on crisis level" that one in four young LGBT (lesbian, gay, bisexual and transgender) people had made an attempt on their life or self-harmed. He singled out the use of the word "gay" as a term of abuse as a particular problem.
Earlier student Catherine Hennigan had told the conference how she had been afraid to come out at her top girls' grammar school even though she had known she was gay from the age of 11 - because the girls commonly used insults like "that's so gay" or "you're such a lesbian".
"It is absolutely essential that all our young teachers are trained to tackle homophobic bullying - not just in secondary schools but primary, too," she added.
Mr Gove said it was wrong that "someone struggling with their sexuality should be made to feel marginalised and worth less" than other people.
He added that he would take every opportunity of a public platform to affirm that "every child is of equal value and equal worth". He said that all children should feel that "any aspect of how they live their life or how they wish to love others should be celebrated as part of who they are and how wonderful they are as well".
Wes Streeting, director of education at Stonewall, said that schools should be sending a message to same sex couples that "they will be welcome at parents' evenings or when they go on sports days and school trips".
Register for free to continue reading
Registration is a free and easy way to support our truly independent journalism
By registering, you will also enjoy limited access to Premium articles, exclusive newsletters, commenting, and virtual events with our leading journalists
Already have an account? sign in
Join our new commenting forum
Join thought-provoking conversations, follow other Independent readers and see their replies