Michael Gove promises to push on with controversial school reforms
Richard Garner
Saturday 07 June 2014 15:18 Comments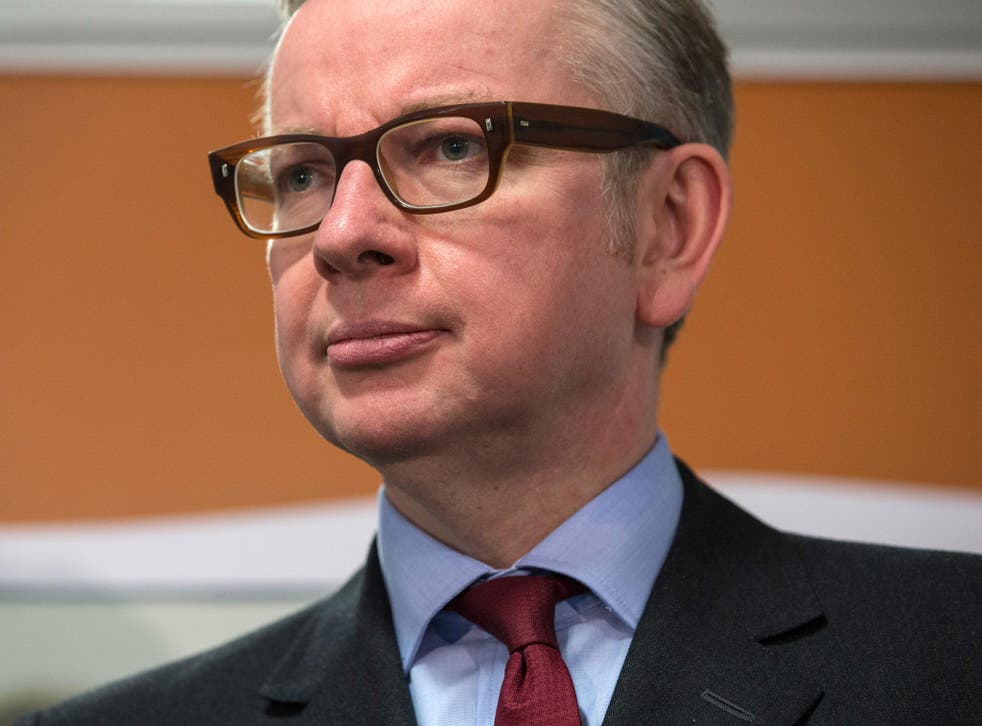 The Education Secretary Michael Gove will attack those who oppose his school reforms saying they are allowing working class children to be sent to school "without daring to think they might be intellectually curious and capable of greatness".
He will accuse them of "denying them access to anything stretching or ambitious", and claim that his opponents are "feeding them a diet of dumbed-down courses and easy-to-acquire qualifications, lowering pass marks and inflating grades to give the illusion of progress, shying away from anything which might require grit, application, hard work and perseverance, and then sending these poor children into the adult world without the knowledge, skills, character and accomplishments they need, and deserve, to flourish".
The speech, to be delivered to the right-of-centre Policy Exchange think tank, which he founded, is reminiscent of his earlier attempts to dub his opponents "the Blob" - comparing them to a human-eating amoeba in a Steve McQueen science fiction film from the 1950s.
It comes at the end of a week which has seen headlines regarding his spat with his Cabinet colleague Theresa May over countering extremism, during which he accused the Home Office of being too soft.
The speech will attempt to put the spotlight back on his school reforms, on which he will say there can be no retreat.
"Indeed, far from retreating, we have to ask how we can accelerate improvement in our schools," Gove will say.
He will also call for tougher sanctions on parents who fail to ensure their children attend school on time, and promise to announce new measures which will insist they give a guarantee of good behaviour from their child.
Details of his speech emerged as new research commissioned by the Department for Education revealed bright pupils from comprehensive schools were less likely to drop out or fail to complete their university course than those of similar ability at independent or selective state schools, and more likely to get a first or 2:1 degree.
The research, by Claire Crawford, from the Institute of Fiscal Studies and the University of Warwick, argues that her findings indicate pupils from non-selective state schools have more "potential".
As a result, she adds: "This may, in turn, suggest that university entry requirements could be lowered for pupils from non-selective or low-value-added state schools in order to equalise the potential of all students being admitted to university."
Register for free to continue reading
Registration is a free and easy way to support our truly independent journalism
By registering, you will also enjoy limited access to Premium articles, exclusive newsletters, commenting, and virtual events with our leading journalists
Already have an account? sign in
Join our new commenting forum
Join thought-provoking conversations, follow other Independent readers and see their replies