Michael Gove's Tory donor friend Edmund Lazarus is linked to pension furore at private schools chain
Investigation into allegations of improper claims under state-run scheme for teachers
Cahal Milmo
Tuesday 03 July 2012 12:38 Comments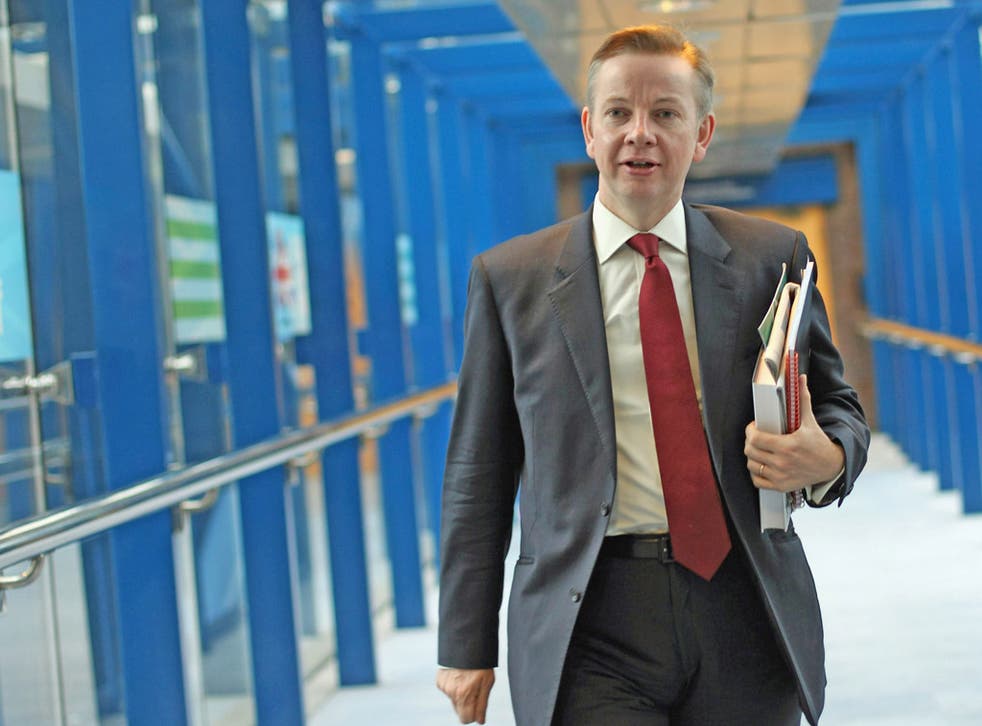 A director of a chain of private schools, which is being investigated over allegations of improper pension claims, is a close personal friend of the Education Secretary, Michael Gove, and has donated tens of thousands of pounds to the Conservative Party.
Edmund Lazarus, a founding partner of City private equity company Bregal Capital which set up private schools company Cognita in 2004, met Mr Gove at Oxford University and has become a significant donor to senior Conservatives, including Boris Johnson.
The Independent has established that Mr Lazarus, who along with his wife has given £95,000 to the Tories in the past two years, including auction prizes worth £70,000, also made a donation of between £10,000 and £25,000 to Mr Gove's private office in 2008 while he was education spokesman. When asked about the donation, received via Conservative Party headquarters and recorded in Mr Gove's entry on the Register of Members' Interests, the minister's spokesman said it had been returned to Mr Lazarus in 2008 after he deemed it "not appropriate".
A spokesman said the record of a second donation from Mr Lazarus in Mr Gove's register entry for 2009 was an administrative error and no such donation was made. A source close to the Education Secretary added: "Michael Gove has not gained financially from his friendship with Edmund Lazarus."
There is no suggestion of wrongdoing by Mr Gove or Mr Lazarus. But the closeness of the links between the two men will increase scrutiny of Cognita, which is headed by former chief inspector of schools, Sir Chris Woodhead, and runs 57 private schools around the world, 45 in Britain. Mr Lazarus is a non-executive director of Cognita and several linked companies.
It emerged earlier this month that Cognita is being investigated by the Department for Education (DfE), following allegations from a former employee of the company that it made improper claims under the state-run pension scheme for teachers. The Observer alleged that the unnamed ex-employee claimed Cognita had registered headteachers of schools that were ineligible to benefit from the Teachers Pension Scheme at schools that were covered by the generous package.
An internal investigation at the company, whose results were conveyed to the former employee in a letter, found that there had been no dishonesty and that the complexities of pension law may have led to a "misunderstanding of the rules". It is understood that the ex-employee, who Cognita say they dismissed for misconduct, also alleges he was asked to conduct "commercial espionage" by posing as a would-be parent with another member of staff in order to obtain information about a rival school. Cognita did not respond to a request from The Independent to respond to the allegations, but Sir Chris said earlier this month that the company would defend itself "robustly" against the claims and denied any wrongdoing. Mr Lazarus said he had been informed that the former employee had made allegations and that the employment dispute was a matter of ongoing legal proceedings.
In a statement, Mr Lazarus said: "I have never communicated with Michael Gove or any associate of Michael Gove or anybody in the DfE or the Conservative Party in relation to the allegations of this ex-employee." The DfE confirmed Mr Gove "has never discussed the investigation of Cognita with Mr Lazarus" and said he had "declared all dealings" with the City investor to his senior civil servants "in the proper way".
A DfE spokesman said: "Mr Gove returned the money in 2008 because he thought that, given his close friendship with Mr Lazarus and Mr Lazarus's involvement in for-profit education businesses, he should not accept the donation. The donation was properly registered at the time because the money had been received, even though it was later returned."
Edmund Lazarus: Public-minded ethos
Armed with a first in politics, philosophy and economics from Oxford and a keen interest in politics, Edmund Lazarus has combined success in the thrusting world of private equity with longstanding support for the Conservative Party.
A former state school pupil who rose to become President of the Oxford Union in 1990, Mr Lazarus has retained a public-minded ethos, supporting charities in particular in the education sector while masterminding multi-million pound takeover deals. He has balanced his progress through the world of high finance, including stints at Morgan Stanley and Merrill Lynch, with 10 years' service as a councillor on Westminster Council, one of the jewels in the crown of the roll call of Tory local authorities which championed greater private sector involvement.
Register for free to continue reading
Registration is a free and easy way to support our truly independent journalism
By registering, you will also enjoy limited access to Premium articles, exclusive newsletters, commenting, and virtual events with our leading journalists
Already have an account? sign in
Join our new commenting forum
Join thought-provoking conversations, follow other Independent readers and see their replies