More than half of teachers could quit profession within two years, says study
Reasons for leaving the profession include excessive workloads, poor pay and low morale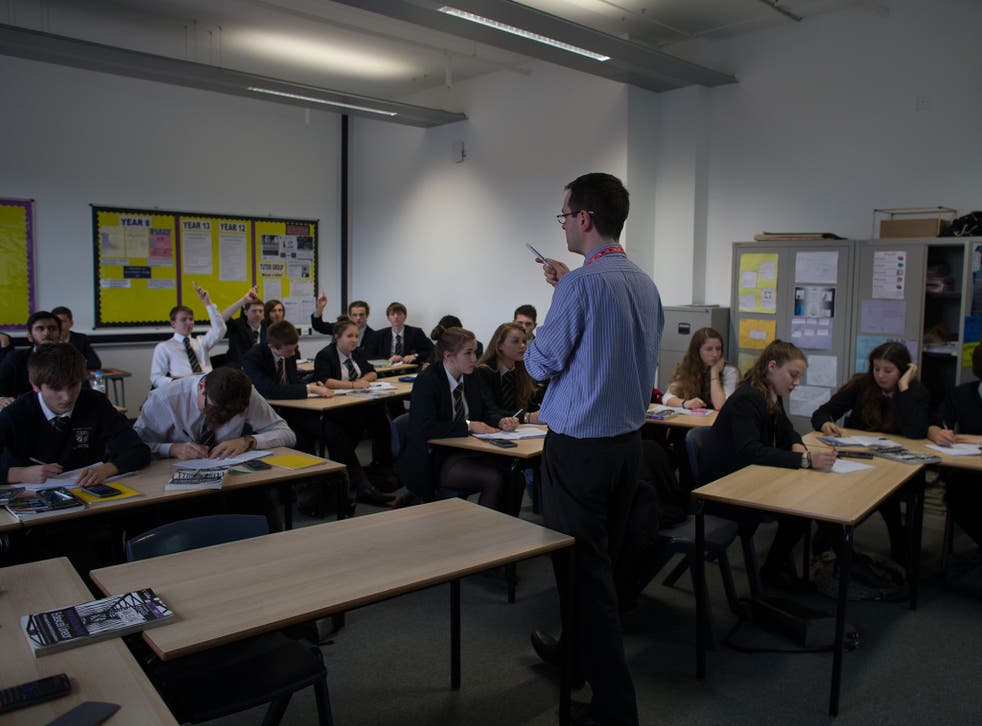 More than half of teachers polled are considering leaving the profession in the next two years because of excessive workloads, poor pay and low morale, a survey of more than 1,000 teachers has found.
Teachers are working up to 60 hours a week and morale has declined over the past five years, according to the YouGov poll for the National Union of Teachers (NUT). The poll found that 53 per cent of teachers are thinking of leaving in the next two years. The top two reasons given were "volume of workload" (61 per cent) and "better work/life balance" (57 per cent).
Teachers also reported a 46 per cent drop in support staff and 32 per cent in teaching staff. The poll also found that the Government's efforts to reduce workloads have so far been ineffective.
Christine Blower, general secretary of the NUT, said: "Nearly one million more pupils are coming into the system over the next decade. The Government's solution so far has been to build free schools, often where there are surplus places, and to allow class sizes to grow.
"Add to this a situation where teachers are leaving in droves and teacher recruitment remains low. The DfE remains wilfully and recklessly unable to see that they are the cause of teacher misery across England."
More than two-thirds of teachers (67 per cent) said morale had declined in the past five years. Fewer than one in 10 felt that it had improved.
Teachers opposed the forced academisation of schools judged to "require improvement" with more than three quarters (76 per cent) agreeing the policy will damage education. Meanwhile, almost two-thirds opposed plans for 500 new free schools.
Lucy Powell, Labour's shadow Education Secretary, said: "With the Tories constantly demoralising the profession and botching teacher recruitment, it's no surprise that schools are struggling against the highest number of teachers quitting in a decade.
"We are seeing multiple crises in education, which are bringing the system to breaking point. The Government needs to act."
Register for free to continue reading
Registration is a free and easy way to support our truly independent journalism
By registering, you will also enjoy limited access to Premium articles, exclusive newsletters, commenting, and virtual events with our leading journalists
Already have an account? sign in
Register for free to continue reading
Registration is a free and easy way to support our truly independent journalism
By registering, you will also enjoy limited access to Premium articles, exclusive newsletters, commenting, and virtual events with our leading journalists
Already have an account? sign in
Join our new commenting forum
Join thought-provoking conversations, follow other Independent readers and see their replies