Muslim pupils taking exams should be told they can be exempt from Ramadan fasting, head teachers' union says
'The Islamic tradition has an established history of discussion, debate and reasoning. There are many concessions for hardship in observing religious commandments,' says Islamic scholar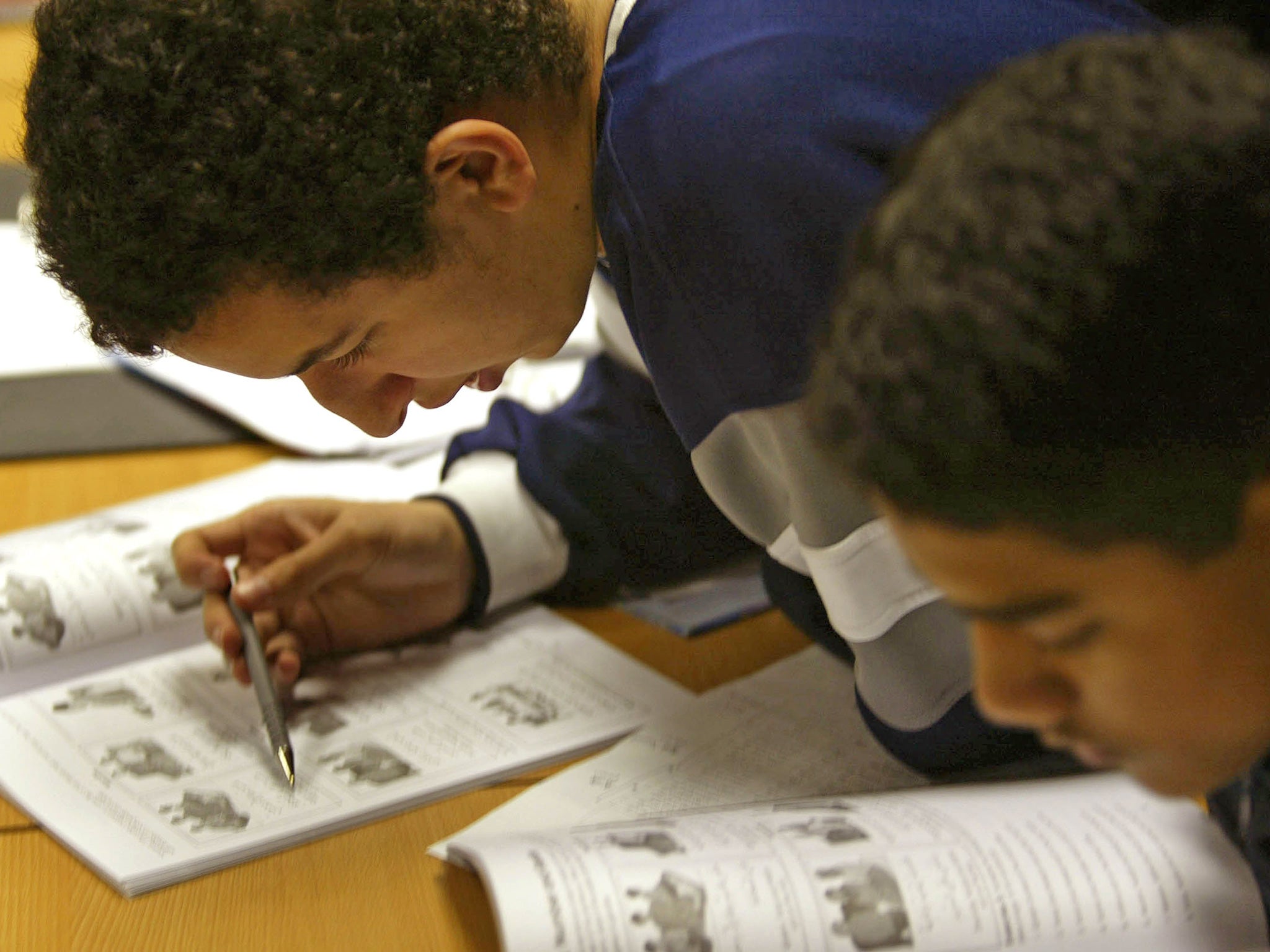 Muslim schoolchildren taking exams this summer should be advised they can be exempted from Ramadan fasting and "made aware that Islam does not require them to put their futures in jeopardy", the head teachers' union has urged.
The intervention by the Association of School and College Leaders (ASCL) representing head teachers and college principals comes ahead of a Ramadan month of dawn-to-sunset fasting that will clash with summer GCSE and A-Level exams in a way that has not occurred in the UK since the 1980s.
For UK Muslims, Ramadan 2016, due to last from 6-8 June to 7 July, will coincide with the summer solstice – the longest day of the year - and have the longest average fasting hours in the 33-year, lunar-based cycle that determines when the holy month occurs.
The Joint Council of Qualifications, which represents exam boards, has already taken Ramadan into account while timetabling exams, scheduling papers with the highest number of entrants to be taken before Ramadan or in the morning.
But the ASCL has said in its newly published Ramadan and Exams 2016 information paper: "The imams, Islamic scholars, and leaders we consulted were agreed that there is a pressing need for UK-based religious authorities to collectively discuss this issue and recommend solutions for Muslim communities."
Warning that "fasting and staying up late for prayers may affect memory, focus, concentration and academic performance", the paper advises: "Grades attained at GCSE and A level are critical to the further education and career prospects of young people.
"Young people sitting exams will need to seriously and thoughtfully take their future and their studies into account. Young people should be made aware that Islam does not require them to put their futures in jeopardy."
The paper notes that the Islamic authorities consulted considered a student could be exempted from fasting on the grounds of hardship if their ability to revise and study was being affected.
In pictures: Ramadan around the world
Show all 27
In contrast to the flexibility around fasting, the paper argues, "The pursuit of education is a religious and moral duty for all Muslim students of both genders. There are many references in the Quran and the hadith which urge believers to gain knowledge. For example, 'Seeking knowledge is compulsory for every Muslim, man and woman.' (hadith)."
"Students who have important exams," the paper adds, "Should be advised not to spend all night praying to avoid tiredness. Children and parents should be informed that extra devotions in Ramadan are voluntary; whereas for a young person to perform well in exams, given their consequences, is obligatory."
The ASCL was backed by Khola Hasan, of the Islamic Sharia Council, one of the consultees for the information paper, who said: "Many Muslim students are able to keep the long summer fasts as well as revise and sit exams. But for those who think their performance may be affected, the paper offers options that are in accordance with Islamic guidelines.
"The Islamic tradition has an established history of discussion, debate and reasoning. There are many concessions for hardship in observing religious commandments."
The paper stresses that "schools and colleges should not dictate to children or their families" how they should observe Ramadan, but it does alert teachers to possible "safeguarding" issues, and to the possibility that some pupils may fast because of peer pressure.
"While some children and young people want to fast," it says, "There are occasions when peers or others put pressure on them to do so. Further, some young people may feel guilty even though they feel that it is not in their best interests to fast."
The paper adds: "If the school notices signs of dehydration or exhaustion then the child should be advised to terminate the fast immediately by drinking some water. They can be reassured that in this situation Islamic rulings allow them to break their fast and make it up later."
The paper also warns that the clash between Ramadan and exams will not be confined to this summer: "[It] is likely to last until 2021; Ramadan will fall within the revision period for considerably longer."
During its research, the ASCL consulted university imams and representatives of organisations including British Muslims for Secular Democracy, the Association of Muslim Schools and the Mosques and Imams National Advisory board.
The paper notes, however: "There was diversity of opinion within the group particularly in respect of the legitimacy of shorter fasting hours. Their endorsement does not mean that they are aligned with every part of this paper."
Anna Cole, of the ASCL, said: "We hope this information will provide a positive opportunity for schools and colleges to engage with and help Muslim students and families to make these important decisions for themselves."