Nicky Morgan confronted over 'troubling' decline of the arts in schools
Education Secretary calls claims the Government doesn't value arts 'nonsense'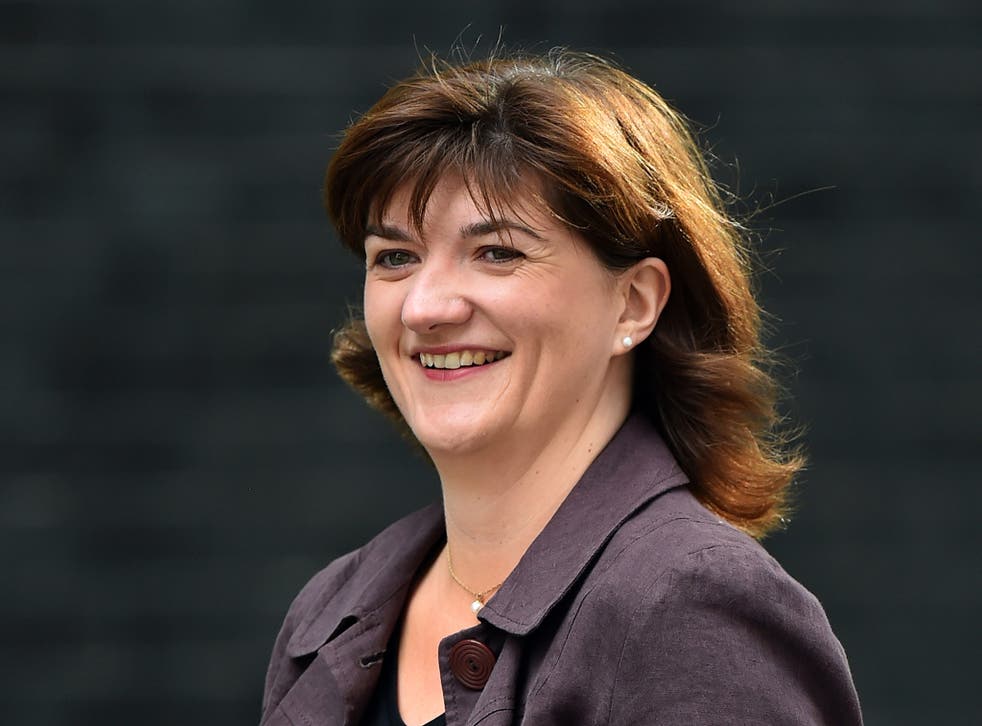 Arts leaders have confronted the Education Secretary, Nicky Morgan, about the "troubling" decline of art, music, drama and design education in schools – and said the sector should not be used to aid the Government's "British values" citizenship agenda.
Ms Morgan said in a speech that claims that the Government did not value the arts were "nonsense" and argued that a cultural education was vital for "a child's understanding of Britishness".
But Kenneth Olumuyiwa Tharp, the chief executive of The Place, a leading contemporary dance centre, told the conference that he was "mystified" by her remarks.
He said: "I am not sure I would have chosen Britishness as a fundamental reason why cultural education is important. For me it is what helps us to understand what it is to be fully human."
Other arts organisations also warned Ms Morgan that creative industries in the UK could face a shortage of employees because of the dramatic drop in teenagers taking GCSE design and technology, from 450,000 to 230,000 in the past decade. Annabella Coldrick, the director of policy at the Design Council, said: "Creative industries are growing at three times the national average. Maybe we need to look at where that future growth is to make sure we are able to feed that pipeline of talent."
What does five more years of the Tories mean for Britain?

Show all 8
Sally Bacon, the executive director of the Clore Duffield Foundation, a grant-giving charity which has distributed £50m over the past 10 years, said: "What troubles me is the data from the department: a 10 per cent drop in the amount of time spent on the arts since 2010, fewer specialist teachers, and a 13 per cent drop in the uptake of arts GCSEs. That is really troubling for all of us who care about arts education."
But Ms Morgan told the Creative Industries Federation in London: "I want every single young person to have the opportunity to discover how the arts can enrich their lives. I firmly reject any suggestion that I or this Government think that arts subjects are in any way less worthy than other subjects. On the contrary a young person's education cannot be complete unless it includes the arts."
Join our new commenting forum
Join thought-provoking conversations, follow other Independent readers and see their replies