School league tables: Number of schools failing to reach minimum government GCSE targets doubles
Failing schools could be in line for a takeover by a new sponsor and be forced to become an academy
Richard Garner
Thursday 29 January 2015 11:43 Comments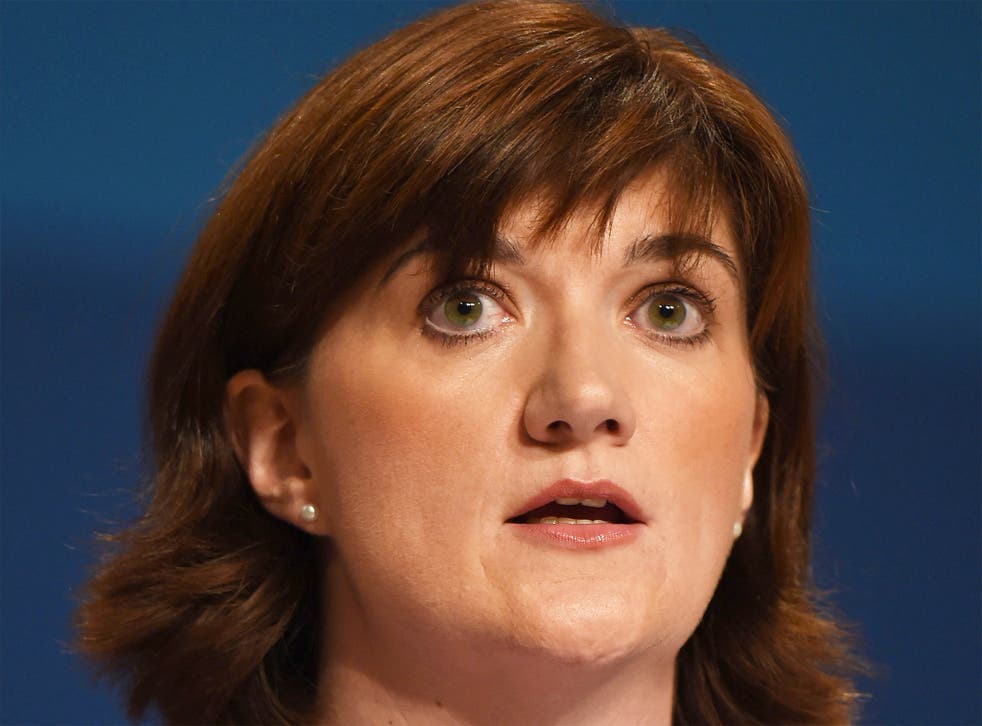 The number of secondary schools failing to reach government minimum targets for exam performance has more than doubled, official tables published on Thursday show.
The figures show that 330 failed to achieve the minimum target of 40 per cent of their pupils obtaining five A* to C grade passes at GCSE, including maths and English, compared with 154 last year.
Under government policy, any failing schools could be in line for a takeover by a new sponsor and be forced to become an academy. A number of the schools failing to reach the target are academies.
However, this year's tables have sparked an enormous row between the Government and headteachers who claim it is invidious to make comparisons with the previous year.
This is as a result of changes to the tables which make it harder for schools to obtain top grade passes.
First of all, those who allow their pupils to sit the IGCSE exam – the international equivalent of GCSE's based on traditional O-level lines – have been told the exam is no longer recognised for the tables.
Secondly, only the first sitting of an exam counts towards the tables – thus stopping many schools attempting to bump up by their grades by allowing pupils to sit the exam early and then retake it if they do not get the correct pass rate.
The department for Education insisted today that the minimum target was just one of a number of factors that would be taken into account before it was decided to intervene in the case of an individual school.
Education Secretary Nicky Morgan today defended the changes, saying: "For too long pupils were offered courses of no value to them and schools felt pressurised to enter young people for exams before they were ready.
"By stripping out thousands of poor quality qualifications and removing resits from the tables some schools have seen changes in their standings.
"But fundamentally young people's achievement matters more than being able to trumpet ever higher grades. Now pupils are spending more time in the classroom, not constantly sitting exams and 90,000 more children are taking core academic subjects that will help them succeed in work and further study."
League tables: Q&A
Q. So what are the big issues to emerge from today's exam league tables?
A. The headline figures are that the number of schools reaching the Government's minimum target for GCSE passes has more than doubled from 154 to 330 this year. Also, if you look at the league tables you will find more than 200 independent schools - including such well-known names as Rugby and Uppingham - languishing at the foot of the table with not a single pupil getting five A* to C grades including maths and English.
Q. Gosh. So it's a waste of time sending your pupils to a private fee-paying school?
A. No. It's a statistical blip. The Government has decided to de-recognise the IGCSE - the international equivalent of the GCSE which is modelled along traditional A-level lines - this year. Last year when it counted these schools scored 100 per cent. Today they score 0 per cent.
Q. Are they annoyed then?
A. They say it shows the league tables are meaningless. But they'll be all right in two years' time because the exam will be recognised again. Recognition has just been withdrawn while the Government's new tougher GCSEs bed in.
Q. So what's the reason for the rise in the number of schools reaching the minimum target? And what is it?
A. To answer your second point first, it is that 40 per cent of pupils should get five A* to C grade passes at GCSE including maths and English. On the first, there are a variety of reasons. Tougher exams and a ban on coursework mean that disadvantaged pupils, in particular, have been hit by the lack of regular confidence boosting that came with coursework. Changes to the exam league tables - whereby only a pupil's first stab at an exam now counts- has stopped school putting pupils in early and the, if they fail to get a C grade, allowing them to resit the exam.
Q. So what will happen to these schools?
A. Well, they could be forced to become academies and the headteacher and governing body could be sacked. Some of them, of course, are academies in which case they could be given a new sponsor. The Department for Education, though, has been at pains to point out that meeting the floor target is not the only factor to be taken into account when deciding whether to intervene in a school.
Q. SO these changes to the tables? Are they for the good?
A. A mixture again. The Government argues that the decision to allow only one stab at an exam stops schools behaving like "exam factories" and putting kids in for exams again and again. On the other hand, the yo-yoing over whether to recognise the IGCSE or not does seem ridiculous. The most important change to the tables comes next year when schools will be rank by their pupils' performance in their eight best subjects rather than on five A* to C grades including maths and English. That, in theory, should stop them concentrating on borderline C/D grade candidates to the detriment of those capable of getting higher grades.
Richard Garner
Register for free to continue reading
Registration is a free and easy way to support our truly independent journalism
By registering, you will also enjoy limited access to Premium articles, exclusive newsletters, commenting, and virtual events with our leading journalists
Already have an account? sign in
Join our new commenting forum
Join thought-provoking conversations, follow other Independent readers and see their replies